Fibre cement siding: unique wooden look for your facade - from Cedral!
It is possible! Fibre-cement weatherboards can have the look and feel of wood, combined with the qualities of stone. That way your facade will look good, but also last a lifetime. Discover the advantages of fibre-cement sidings over some other cladding materials. And ask your free sample.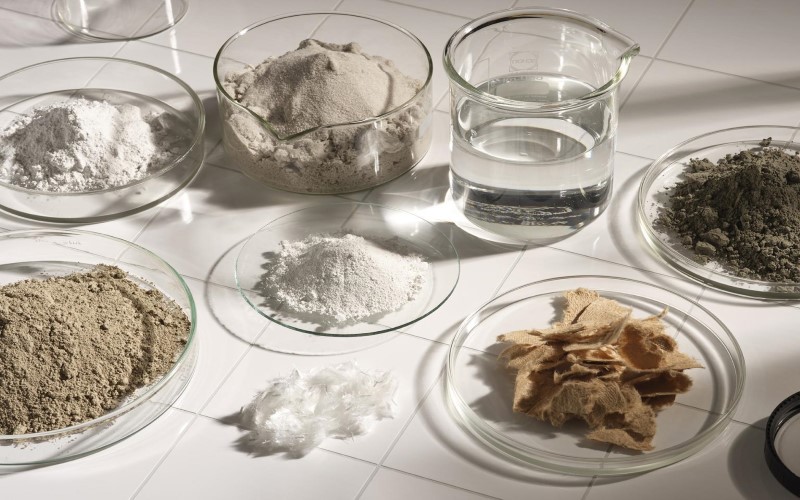 Did you think of fibre cement for your facade?
Fibre cement is made from an ingenious mixture of Portland cement, chalk, sand and natural fibres. It is processed using the patented Hatschek process to achieve the desired shape, strength and thickness. The weatherboards or slates are cut to size with special tools and painted in UV-resistant colours.
The semi-rigid weatherboards and slates provide robust protection for your home, while maintaining their flexibility. They combine quality with good looks, which makes fibre-cement sidings a popular choice for facades, both for residential homes and commercial projects.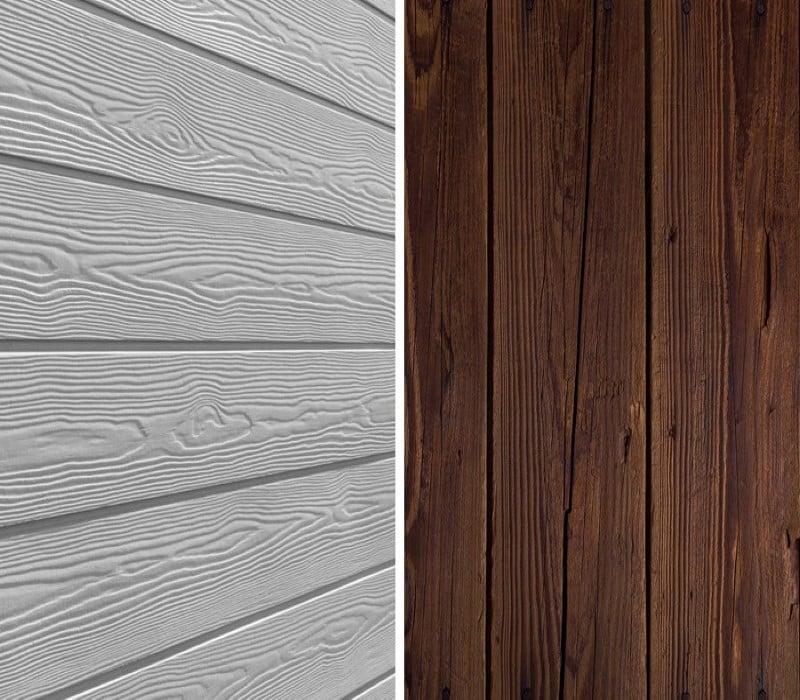 Advantages of fibre-cement sidings over wood
Compared to traditional wooden facade cladding, the modern fibre-cement sidings have a number of additional benefits for your home.
Great looks, including a wooden look Fibre-cement weatherboards are a versatile and good-looking choice for your facade. You can choose planks with a smooth surface for a modern look, or go for the authentic wood-grain texture that looks and feels just like timber.
UV-resistant colours, low maintenance The sidings are painted during the production process, making them stand the test of time. That way you don't have to repaint or stain your facade every few years. And when dust settles on your fibre-cement cladding, you just wipe it down with soapy water. Read here how you can prepare your facade for winter.
Robustness, for a life time Fibre-cement is very durable, thanks to its composition. It easily withstands harsh weather conditions: wind, hail stones, heat, humidity etc. This makes fibre-cement cladding the perfect protection for your home with a high longevity.
Doesn't rot or burn Fibre-cement is a composite material with excellent fire properties. It does not burn or generate smoke when exposed to fire. But it also does not rot or mould, keeping your home protected with minimal need for upkeeping.
High resale value of your home Precisely because of all the advantages above, a building clad with fibre-cement sidings can be sold for a higher price as the future owners can still enjoy the facade for years on end. That way, fibre-cement products generate an excellent return on investment.
Easy to install Even though fibre-cement planks do not cut as fast as vinyl or aluminium, with the right tools, they are nevertheless easy to install. So you can choose to clad your facade yourself, or ask one of the many professional installers.
An affordable option Even though fibre-cement weatherboards can be more expensive than vinyl or aluminium alternatives, they remain a very affordable option because of their longevity and low maintenance. Their quality makes your investment last longer.
Disadvantages of fibre-cement siding for your facade
Fibre-cement sidings also have a few disadvantages that might influence your choice. However, the benefits largely outweigh the following negative points.
Higher purchase and installation cost, for a longer lifespan The labour and material costs for cladding your home with fibre-cement weatherboards and slates are higher than for other material. However, when considering the longevity and low maintenance costs, fibre-cement sidings are a very affordable option in the long run.
It needs more time to install Due to the material, specific tools are needed to cut fibre-cement planks to size. As the fibre-cement weatherboards and slates require a special, robust fixing system, it takes a bit more time to install them. However, you can easily find a professional installer near you who can help you within the required time frame.
Heavy or not Fibre-cement boards are relatively heavy, especially in comparison with vinyl or wood sidings. However, due to its composite nature, fibre-cement cladding is very light for the robustness and strength it delivers.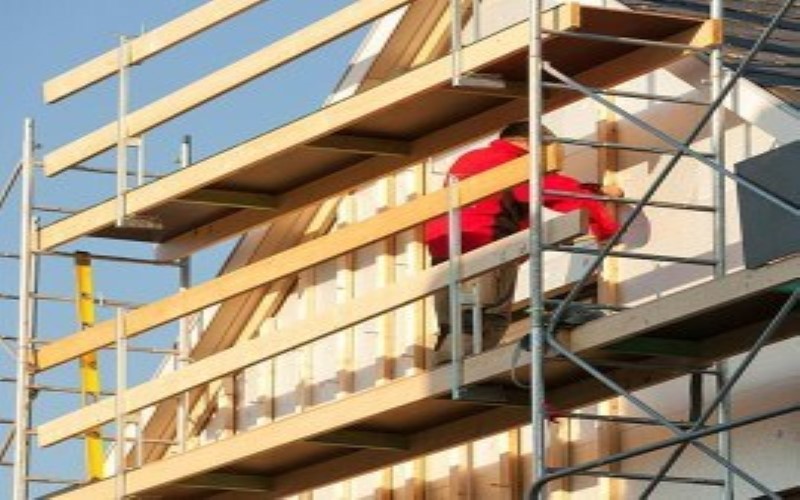 Need help?
Find a dealer or an installer!
Find someone to help you with your project near your area.