Classic Collection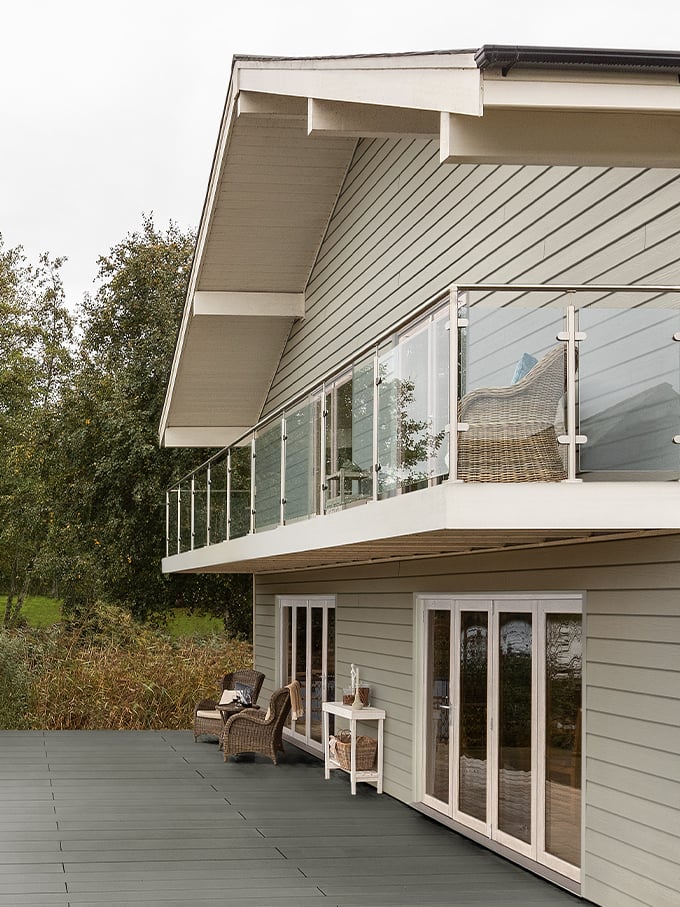 Classic Collection
The epitome of elegance
Pebble Grey
C77
Pebble grey for lavish setting. A warm classic colour that welcomes you home. It pairs particularly well with dark wood doors, window trims and balconies, creating a homey nest. Due to its practicality, surfaces are easy to maintain because the colour doesn't show dirt easily.
natural subtle tone
practical in use
fashionably elegant and easy to combine
Tea Green
C76
Tea green for a refined look. The use of pale green creates an optimistic natural appearance yet with a subtle presence. A sense of peacefulness permeates the exterior.
warm and subtle tone
surfaces look larger
peaceful ambience
Chalk White
C07
Chalk white for timeless charm. The light-coloured exterior makes a house look larger, brighter, and more inviting. Chalk white instantly uplifts and serves as a classic and versatile option blending in the shades of the surrounding.
a sense of longevity
enlarges the surfaces
refines the home's look
Vanilla White
C02
Vanilla White for extra softness. Creamy, luminous and gentle, the colour reminds of the ray of sunlight and evokes feelings of comfort and softness. It gives a home a peaceful harmonious look, while also adding a touch of elegance.
timeless
soft character
surfaces look larger, brighter, and inviting
Sky Blue
C10
Sky blue for an airy ambience. The hue has a calming effect and is characterised by its cooling properties. The exterior finished in blue appears dynamic and airy, with a lively and open feel. All surfaces look spacious and tranquil.
uplifting
a cool and breezy atmosphere
harmonizes with the surrounding
Clay Brown
C03
Clay brown for a warm touch. An earthy colour that exudes softness and comfort, reminiscent of natural clay. Its muted tone gives it a visually appealing quality. Incorporating the colour into the exterior creates a genuinely natural look.
organic nature
grounding and soothing
harmonious and inviting feel
Luxurious
The Classic Collection exudes comfort and refinement, epitomizing the essence of quality living.
Elegant
Subtle hues and harmonious tone-on-tone combinations create an elegant and charming ambience.
Timeless
A family home graced with a timeless colour palette to be treasured for years to come.