Expressive Collection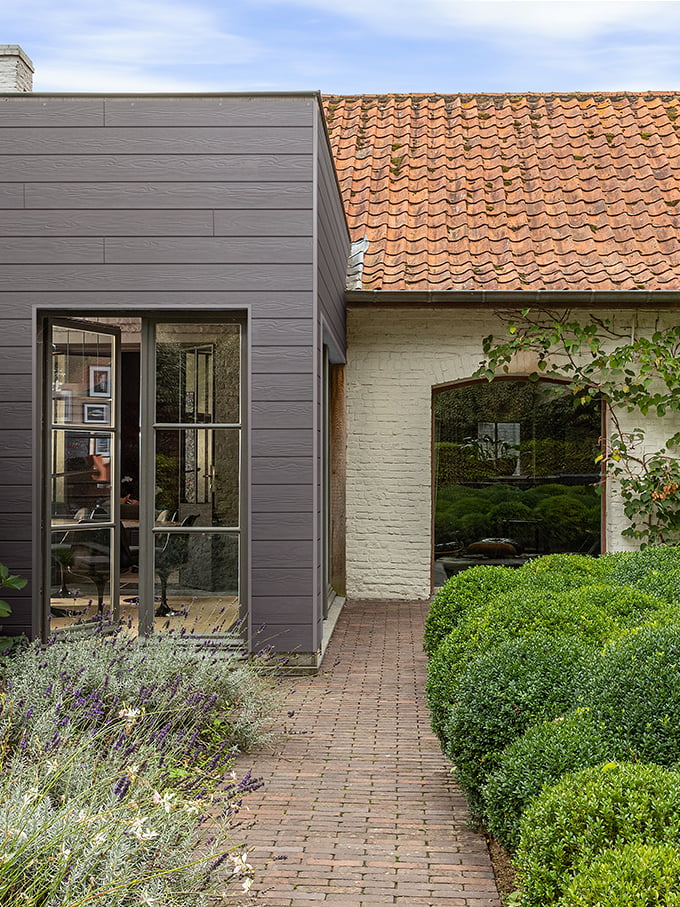 Expressive Collection
Creating a characterful home
Metal Green
C75
Metal green for distinctiveness. The rich and deep colour offers a touch of warmth and leaves a lasting visual impression. Its expressive appearance cannot be overlooked and creates distinct and characterful combinations with lighter or more neutral tones.
unconventional and engaging
easy maintenance
dark surfaces appear smaller
Brick Red
C72
Brick red for adventure. The rich colour portrays confidence and adds an original touch to a contemporary house. Its warm, earthy tone exudes friendliness and energy making the colour a perfect choice for those who aren't afraid to venture off well-trodden paths.
a natural look
adventurous and engaging
inspires energy
Basalt Grey
C74
Basalt grey for personality. The dark, muted colour expresses a strong natural atmosphere, reminiscent of rocky mountains and solid materials. The facade boasts a contemporary design with a distinctive yet neutral aesthetic.
full of character
goes well with light tones to play on contrasts
brings a modern vibe to a house
Slate Grey
C18
Slate grey for a solid look. A refined colour with subtle blue undertones, inspired by slate material. Strong and steady, it exudes a sense of sophistication and maturity, giving homes a modern look while complementing different colours and textures. When combined with light tones, slate grey creates a striking visual contrast.
a strong visual impact or a strong aesthetic value
suits different architectural styles
a reliable and timeless investment
Walnut Brown
C21
Walnut brown for nature-inspired design. The grounded and rich colour combines well with various existing finishes and brings a sense of nature and depth to a house. A practical and durable choice that doesn't show dirt easily.
practical, durable and down-to-earth
goes with light tones to play on the contrast
blends well with the natural surrounding
Pewter Grey
C54
Pewter grey for a perfect background. The deep and muted colour refers to natural elements and creates a sense of stability, with a modern twist. Its brown and grey layers add a distinctive yet soothing touch to a home. Timeless and suitable for durable and practical facades.
an expression of style
practical in use
reserved and timeless
Authentic
The Expressive Collection fuses the contemporary and traditional, resulting in an authentic and sincere expression.
Considered
Each colour is carefully selected to provide refined detailing for your home.
Inspiring
The exterior is enriched with a lively and captivating interplay of colors, textures, and materials, which combine to create an inspiring sight.