6 reasons to choose Cedral weatherboards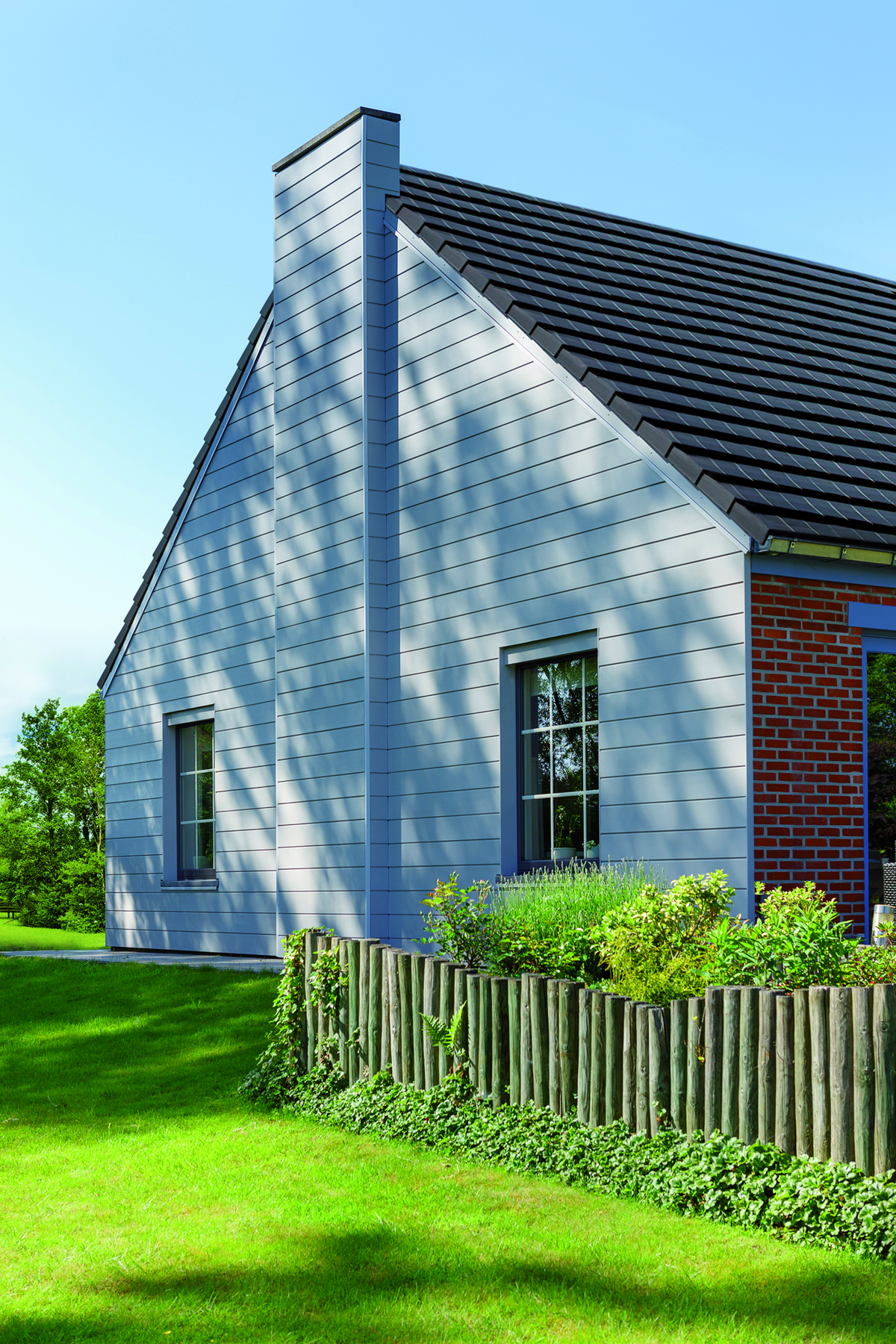 1. Sustainable fibre cement Our Cedral weatherboards are made of fibre cement: a high-quality and extremely durable material based on Portland cement, sand, chalk and natural fibre. It makes our facade materials resistant against all kinds of weather circumstances (sun, rain, wind, cold).
2. Design freedom Personalisation galore! The Cedral sidings range offers weatherboards to match your wishes and specific taste. You may opt for a classic shiplap style (Cedral Lap) or a more contemporary look using a flush-fitted design (Cedral Click). When it comes to finishing, you can choose between a wood structure (Wood) or a smooth look (Smooth). Finally, we offer a range of 22 standard colours, varying from earthy and various grey tones to English green and Swedish red.
3. Low-maintenance Your Cedral facade requires little maintenance. Minor impurities can be easily rinsed off with a mild detergent followed by some water.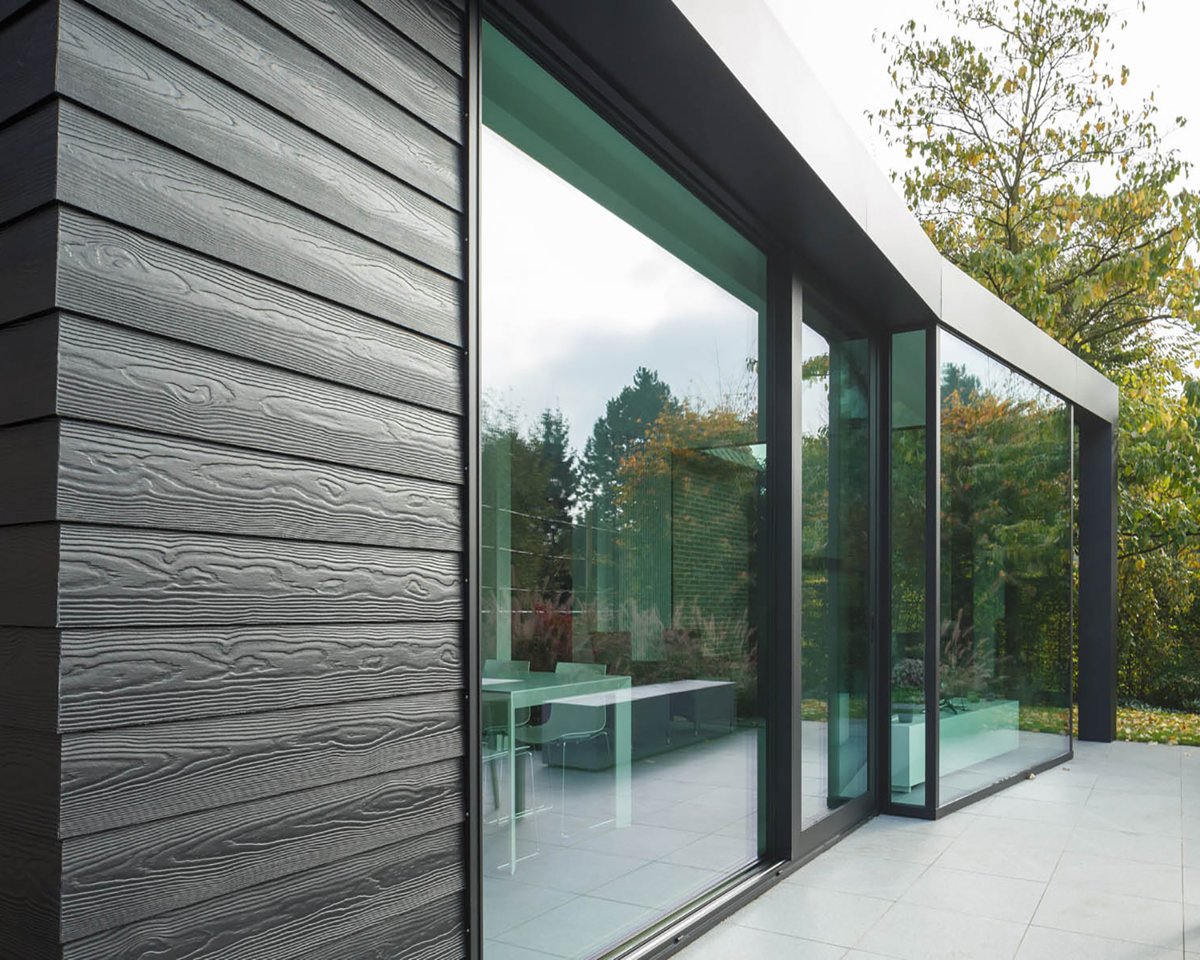 4. Factory-applied colours Multiple layers of paint are applied that maintain their beautiful, true colour for years, eliminating the need to (re)paint your facade. A major advantage over other materials that may require annual maintenance and are difficult to prevent from degrading.
5. Fire-resistant material An unpleasant subject perhaps, but extreme thunderstorms or a moment of carelessness indoors may cause a fire to break out. Our fibre cement construction materials boast an excellent fire-resistance rating of A2-s1, d0. This means they are non-flammable, so in the event of a fire they will barely generate any smoke and will not spread fire.
6. 10-year warranty All steps of the production process are monitored meticulously, and we subject our products to an elaborate series of tests. This assures the quality of our products, which allows us to issue an excellent 10-year warranty on our facade materials.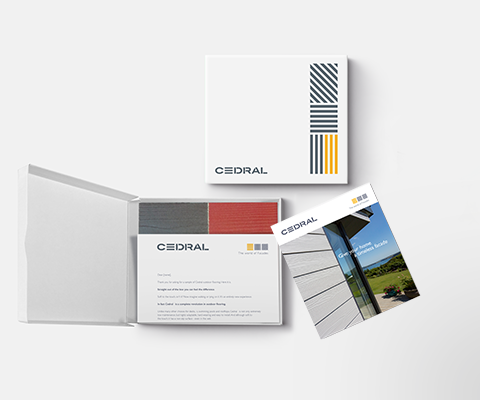 Want to see, touch and find out more about this durable material? Ask for your free sample!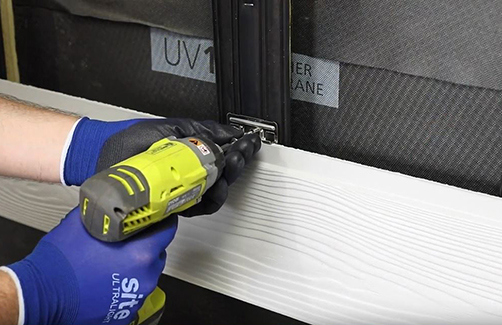 Find an installer near you Want to request a quote and get in touch with a facade installer near you? Check our network of experienced installers and resellers. They are all experts when it comes to our products and their craftsmanship will ensure a job well done.
Need help?
Find a dealer or an installer!
Find someone to help you with your project near your area.