Exterior renovation: why choose a ventilated façade?
You're probably familiar with a thermal insulation composite system that's glued directly onto the wall and clad or plastered. This system is widely used for plastered façades. But there's an alternative to this type of exterior cladding: a curtain-type ventilated façade. In addition to offering a wide range of cladding colours, this construction has many other advantages.
The ventilated façade consists of four elements:
Facade cladding
Ventilation gap
Insulation
Substructure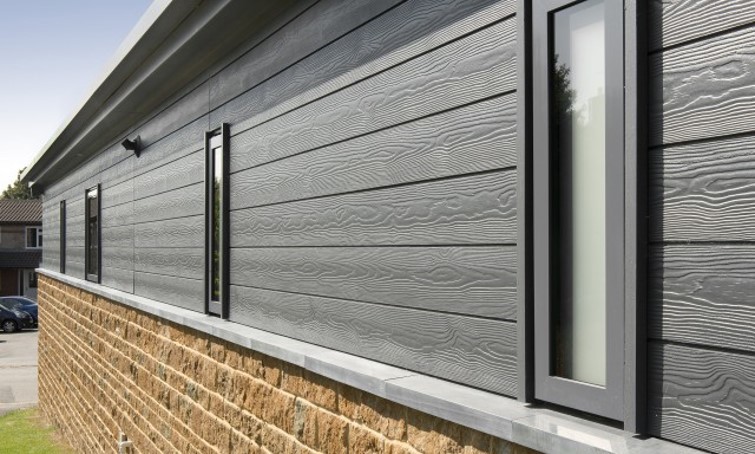 Façade Cladding for protection against the elements
Ceramics, fibre cement, glass, natural stone, wood or aluminium can all be used for exterior cladding. These materials primarily provide protection against cold, wind, rain and sun. The longevity of the façade depends on their resistance to frost and durability.
Ventilation gap for a safe, pleasant indoor climate
The facade cladding doesn't lie directly on the insulation. It's separated by a ventilation gap. As a result, the insulation is effectively protected against moisture, which is safely removed from the building via the air layer behind the cladding. This guarantees rapid drying of external walls. And it prevents capillary moisture transport into the construction, for a pleasant indoor climate. As insulation and cladding are constructively separated from each other, it also provides fire, sound, heat and weather protection. Last but not least, the construction is sustainable. The individual components aren't glued together. They can therefore be recycled separately when the facade is subsequently dismantled or renovated.
Of course, it's important that the ventilation works perfectly and that the air flow can circulate. Otherwise you'll have a standing layer of air that doesn't have the effect of reliably removing building moisture and moisture from use. Make sure the air can get in at the bottom, pass unhindered at the back and come out at the top.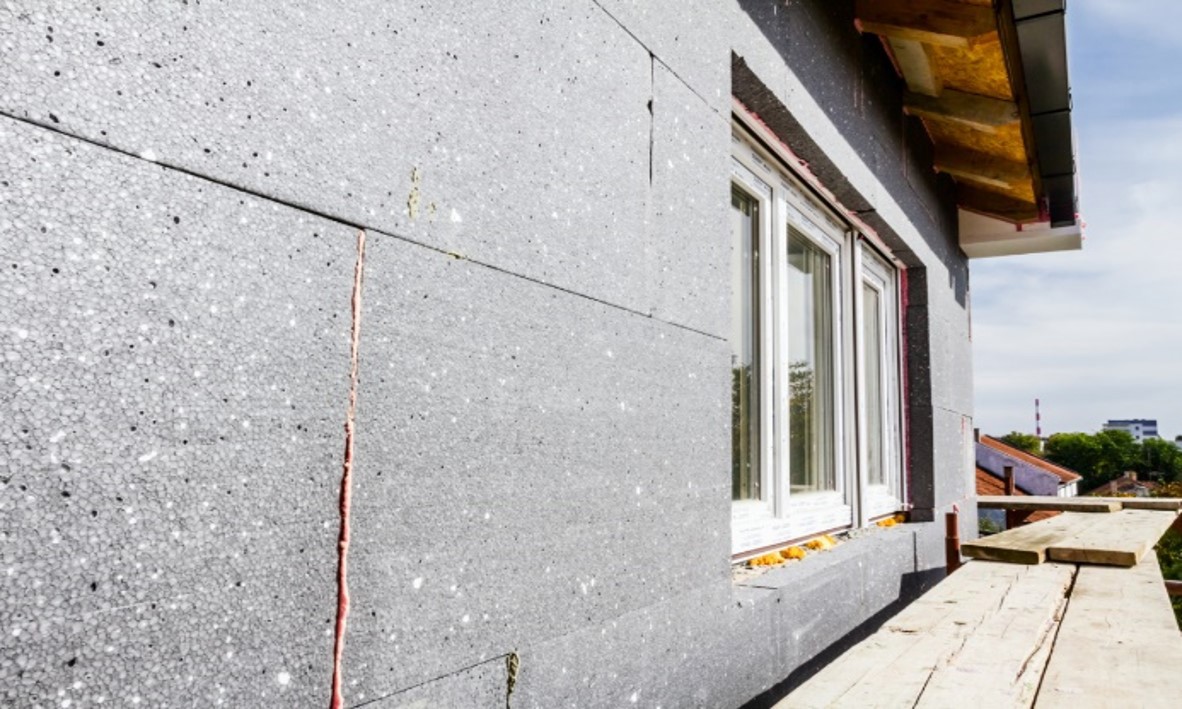 Insulation material for comfort and energy savings
For a ventilated curtain wall, non-combustible insulating materials are used as standard, which are also hydrophobic (water-repellent) and vapor diffusion open. The construction of the ventilated façade makes it possible to realize any insulation thickness required by the Energy Saving Ordinance. U-values can thus be achieved without any problems, which meet the requirements of the Energy Saving Ordinance or even distinguish passive house or plus-energy houses.
You can also carry out minor repair or painting work yourself. But if the damage of the façade is so extensive that a bit of fixing and a new coat of paint are not enough, the façade must be renovated. Less experienced do-it-yourselfers should leave this to a professional.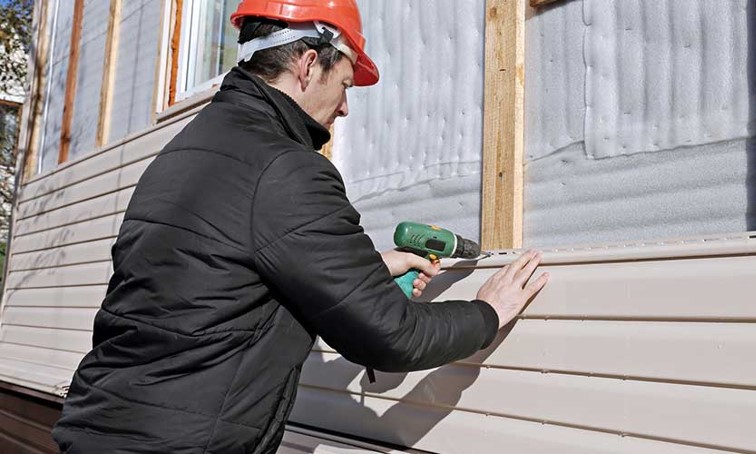 The substructure for a solid anchorage
The substructure is the direct link to the load-bearing wall. It's often made of wood, especially in private residential construction. But it can also be made of metal or a combination of the two materials. Special attention must be paid to ensuring that the wood remains constantly dry. For this reason, an EPDM tape is attached to wooden battens to prevent the cladding material from releasing moisture to the wooden substructure. Otherwise, it would rot over time.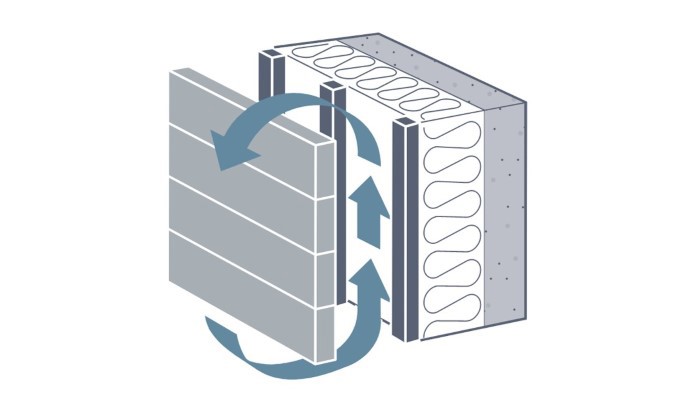 Advantages of a ventilated curtain wall
The biggest advantage is probably the visual design possibilities that result from the use of different material options or even combinations of materials. For example, fibre cement can be optimized very well with glass or clinker.
In addition, a ventilated façade is often used for energy-efficient renovation.
In summary, there are the following advantages:
Clear separation between the building fabric and weather protection and thus significantly less susceptible to damage
Optimum moisture balance due to ventilation
Low maintenance
Great creative possibilities of the different materials
Varietal dismantling and recycling
Pleasant living climate in summer (significantly reduced heating of the walls) and winter (less cooling and heat loss)
Ideal for energy-saving insulation measures on residential buildings
Long-term value retention and value enhancement of the building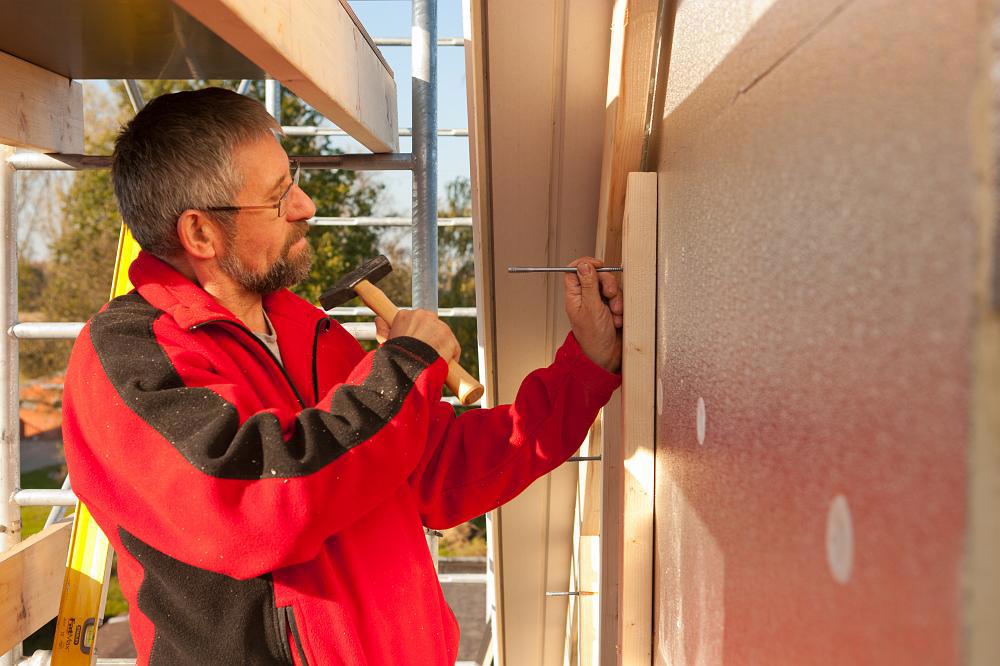 Exterior cladding for unique design
Like everything else, ventilated facades have lots of benefits but also a few disadvantages. One of them is the total cost of installation.
It's indeed more expensive to opt for a ventilated curtain wall than for a more traditional thermal insulation composite system. However, due to its long service life and lower maintenance requirements, this disadvantage is compensated for over time.
Ventilated curtain walls are among the most successful façade systems. Due to the individual design possibilities, but also the functional and technical safety, they collect many plus points. It's equally suitable for new buildings and renovation. They're proven to be very economical systems. Despite the higher initial costs, they're a real alternative due to their service life and low maintenance requirements.
Need help?
Find a dealer or an installer!
Find someone to help you with your project near your area.