Combining materials - the trend for façades
Contemporary houses are prime for combining materials - glass and concrete, stone and brick, wood and plaster, etc. Fibre-cement cladding has also become part of this trend.
When it comes to façade cladding, there is a wide choice of materials. Brick is widely used in our cities. In the countryside, stone is dominant, be it limestone, sandstone, bluestone or quartzite. Rough concrete has gained acceptance as a stylish cladding. Plaster has not gone out of fashion. Roof tiles now spill over onto the gables. Green walls are beginning to emerge from obscurity. Finally, there is innovative, durable fibre cement cladding, capable of giving an added appeal to almost any home.
The choice between these multiple coverings obviously depends on urban planning regulations. But, in some cases, combinations are possible. This is ideal when you don't want to be restricted by too much uniformity - in other words, if you want a façade like no other.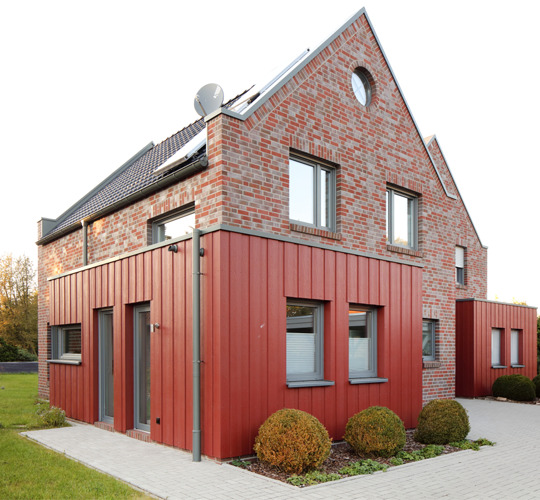 The advantages of combining materials
Combining several materials in a façade is one of the trends of 2019-2020 in construction and renovation. The advantages are that:
It gives rhythm to the façade.
It underlines the character of the house.
It offers a touch of originality.
Many architects have adopted this type of approach. A typical case is the addition of an annex with cladding that will deliberately create a contrast with the main building.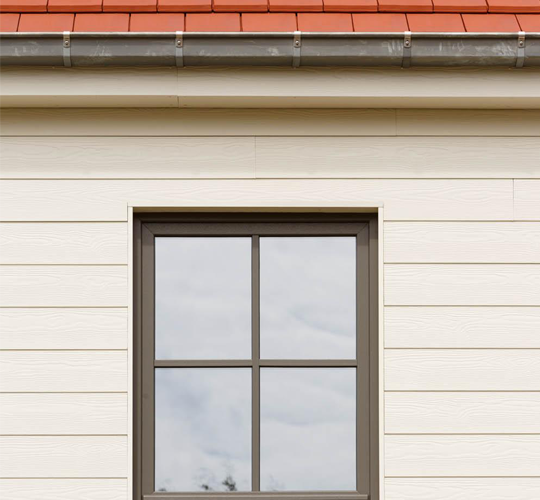 Some materials go together better than others
There are many examples of successful combinations. They include the following:
footings made of large stones and a main floor of thin brick;
plaster and wood;
all-glass extensions to an old rough stone building;
openwork wooden cladding on white-painted walls;
etc.
Fibre cement board cladding is not being left behind in this regard. Quite the opposite! It can be combined with a wide range of materials. This is all the more the case because, with a grain being imprinted onto its mass, it imitates wood very well - while offering great longevity and low maintenance. Such boards can thus be used to cover a gable and provide a contrast with the rest of a building. But the main advantage is that, unlike its competitors, they are compatible with all other materials.
How do you avoid errors of taste?
However, considering using different coverings is one thing, but it's quite another to achieve a harmonious result. Our advice is:
Not to go over the top with the number of materials used. That would be overkill. Just make do with a maximum of two or three.
Stick to two or even three colours at most. Too much input can overwhelm the eye. We will guide you through the choice of colours for your façade.
Alternating a warm shade with a darker one always looks effective. On the other hand, using the same material in two different configurations does not give good results. For example, using the same bricks horizontally and vertically.
Consider the environment.
Respect the alignments, otherwise the lines of perspective will lose cohesion. Not great...
Are you planning to renovate or build? Want to see for real the result of a combination of fibre cement and another material? Ask for your free Cedral sample!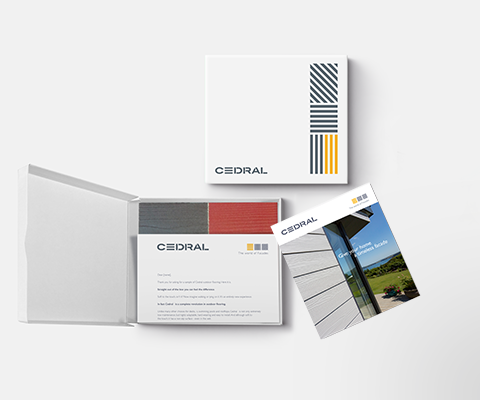 Want to see, touch and find out more about this durable material? Ask for your free sample!
Need help?
Find a dealer or an installer!
Find someone to help you with your project near your area.