PVC, wood or fibre cement for your façade?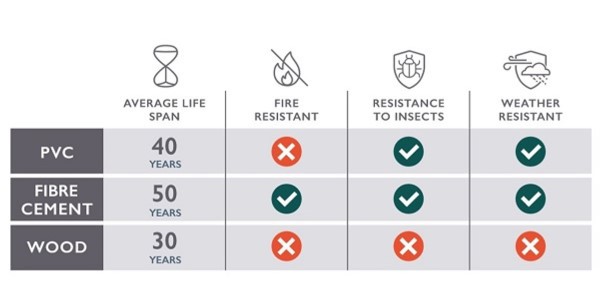 Which best stands the test of time?
When considering weatherboard cladding, the two main considerations are always appearance, and safety. Will your cladding still look as good as the day you install it after 50 years of being exposed to bleaching sunshine, bad weather, insects and algae? And are you confident that your cladding is non-combustible, how will it hold up under extreme heat?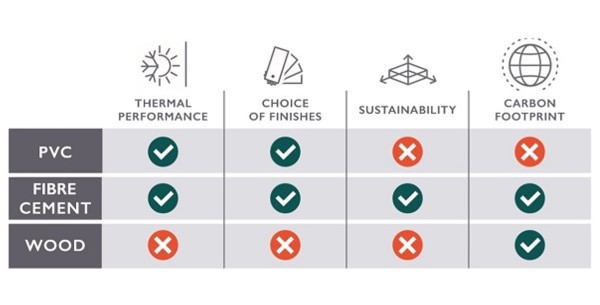 Durability and performance
Construction standards are becoming increasingly strict and will be even more stringent in the future. You should factor this into your plans and clad your project with a material that is durable over time, guaranteeing the best possible thermal performance and has the lowest carbon footprint.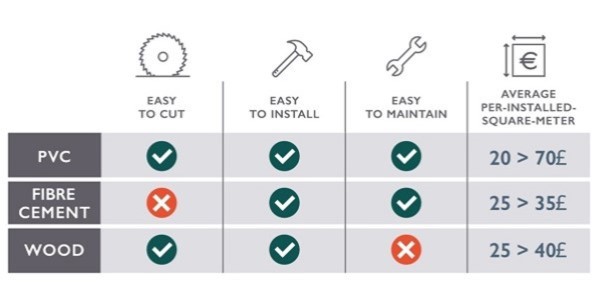 Installation and Maintenance
Cedral fibre cement cladding can be installed by one of our recognised Cedral Select Installers, or you can install it yourself with the help of our installation guides. Whichever route you choose, Cedral fibre cement weatherboards are very simple to maintain and can be done by the home owner with ease.
So which façade cladding should you choose for your house? It all depends on your requirements in terms of aesthetics, durability and budget. If you want a façade that lasts a long time, requires little maintenance and can be customised as you wish, fibre cement panels could well be the ideal purchase. Feel free to contact us to find out more.
Need help?
Find your local Cedral advisor!
Find someone to help you with your project near your area.