What is fibre cement?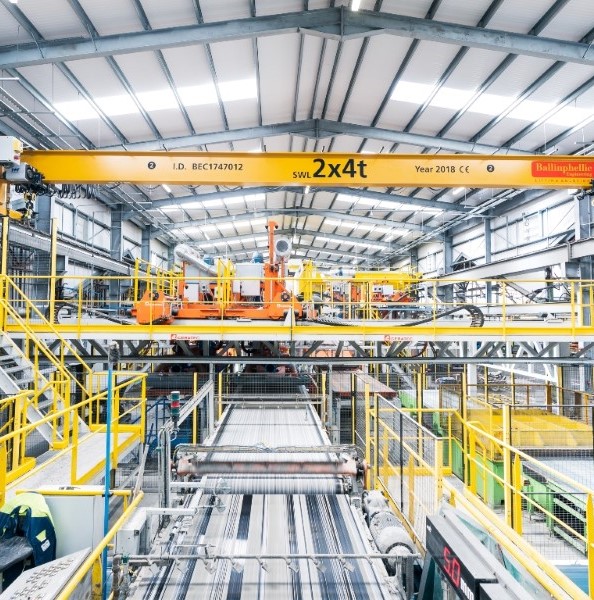 What is fibre cement?
Fibre cement is a high performance, light weight and low carbon footprint, composite building material. It is strong, durable and versatile and can be used across a range of applications.
Thin as glass, light as a shell, durable as stone, strong as concrete and universal as wood, fibre cement makes the perfect roofing and cladding materials.
How is it made?
Portland Cement – binds all the ingredients
Cellulose fibres – sourced from sustainable reserves, act as filter fibres
Synthetic fibres – used to reinforce and strengthen​
Sand – used for its resilience and weather performance
Water – brings it all together and activates the hardening process of the cement ​
Sustainable building material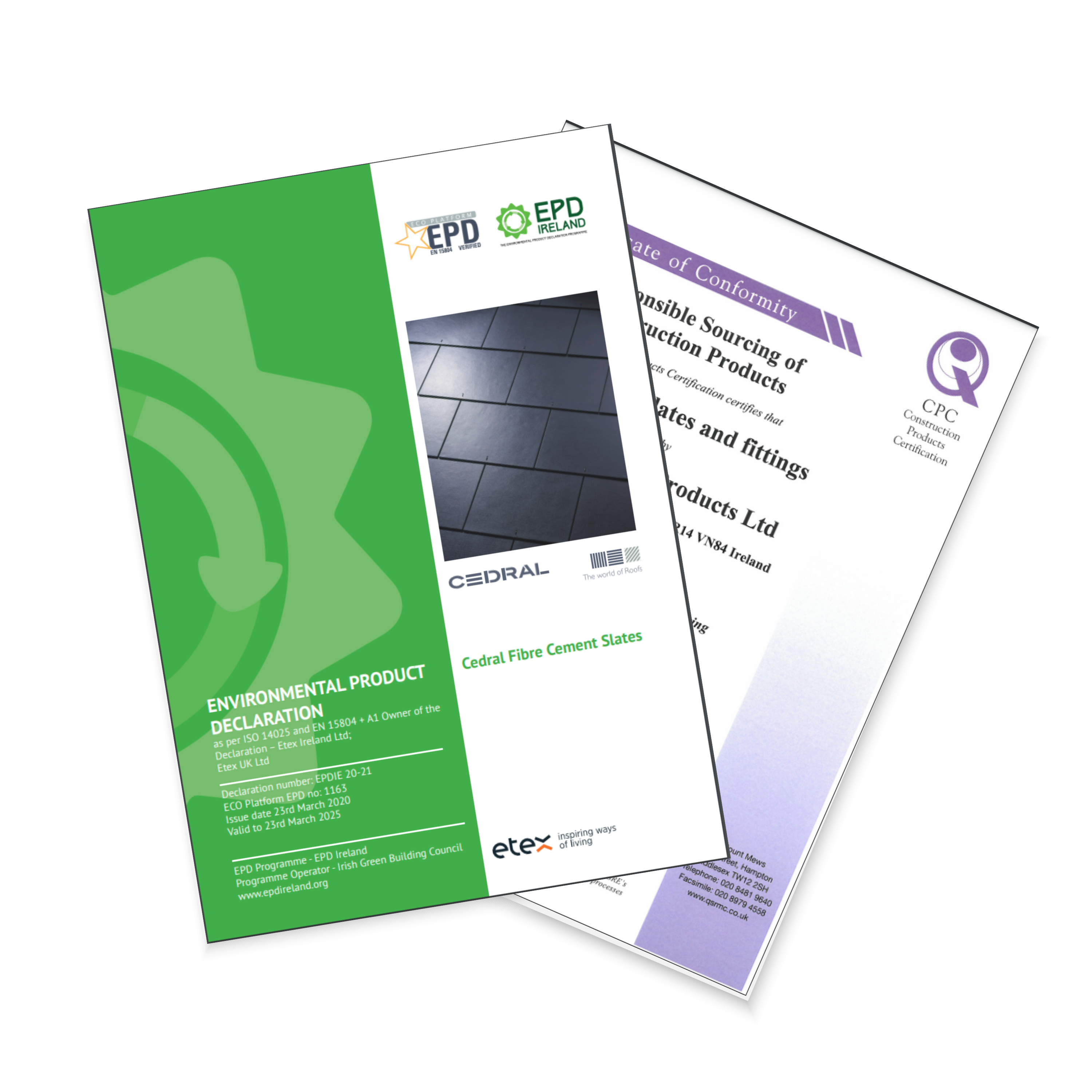 Sustainable building material
With resources and fossil fuels diminishing, fibre cement materials are a real case of 'less is more'. Lighter than traditional building materials, they use less raw materials, less energy in production and result in less waste – all of which is fully recycled.
At Cedral, we pride ourselves on sourcing all of our raw materials locally and sustainably and have achieved the 'Excellent' BES 6001 rating for responsible sourcing – we are proud to be the first and only recipient of this rating as a fibre cement manufacturer.
Read more on our sustainability measures here.
Why use fibre cement?
Fire-resistant: Cedral products are Class 0 and EN 13501-1 fire performance classified to A2-s1, d0 which is one of the best classification ratings that can be achieved.
​Low maintenance, resistant to rot and warping: Fibre cement does not rot and lasts longer than traditional materials. It does not contain any metals, so it won't rust. Thanks to its thermal stability it will not warp or crack under high temperatures. ​
Stands up to the harshest weather conditions: Fibre cement is resistant to all kinds of weather, from severe frosts and torrential rain to high heat and direct sunlight. It has a minimum life expectancy of 50 years.​
Light-weight building material: With the layered production and fibre matrix supporting the cement, fibre cement is thinner than concrete, but has the same performance benefits.
Need help?
Find your local Cedral advisor!
Find someone to help you with your project near your area.