Material Cedral Terrace | Advantages of fibre cement
Fibre cement is a material with a long history. Thanks to constant development, it now offers the best of nature and science - also for your new terrace. Find out more about what makes our Cedral Terraces so unique and the benefits you expect from a material that has proven itself over many years.
Exclusive design and naturally strong properties - a terrace made of fibre cement can do more!
Your Cedral Terrace - The advantages of fibre cement decking
The material fibre cement is a composite of cellulose, cement, pigments, synthetic fibres and water. This combination provides many strong properties that make strong arguments for a Cedral Terrace: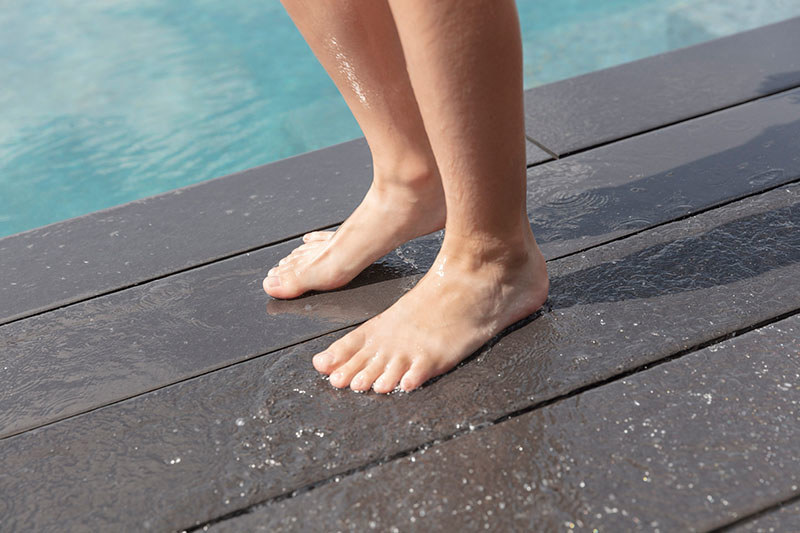 Non-slip, comfortable material
Fibre-cement planks offer high slip resistance even when wet. This means that even when laid near water surfaces, a safe footing is always guaranteed. A Cedral Terrace is also characterised by a very comfortable walking feeling, which is particularly effective barefoot and is noticeably different from conventional, rigid floors.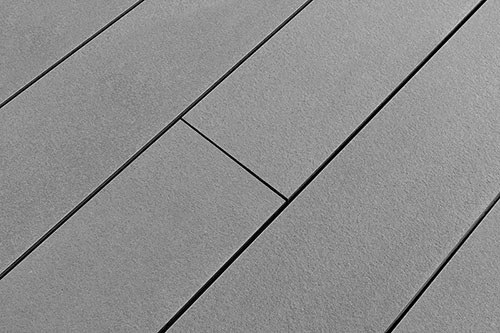 Easy to clean surface
If you are looking for a durable and easy-care product, our Cedral fibre cement decking is a strong choice. The planks are usually easy to clean with clean water and do not require any surface sealants or treatments to withstand many years of exposure to the elements.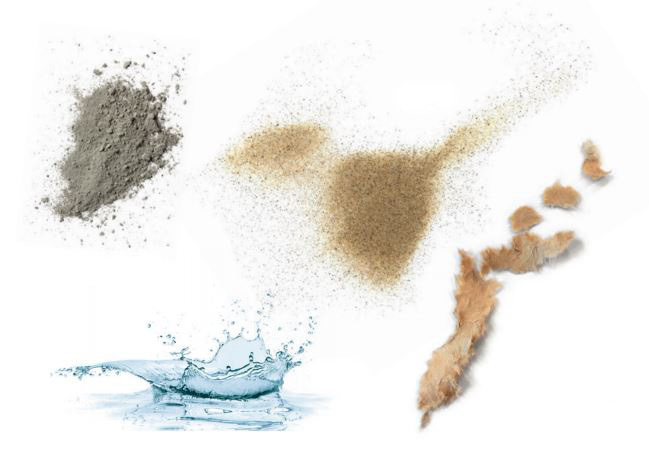 Sustainable product
The fibre-cement planks of our Cedral Terrace are largely made of cellulose as well as other natural materials and are processed into a product that is usually in use for several decades. So with a Cedral Terrace you are always opting for sustainability. By using suitable production and recycling processes, we also reduce the consumption of materials and energy, so that our terrace boards also convince through sustainable production.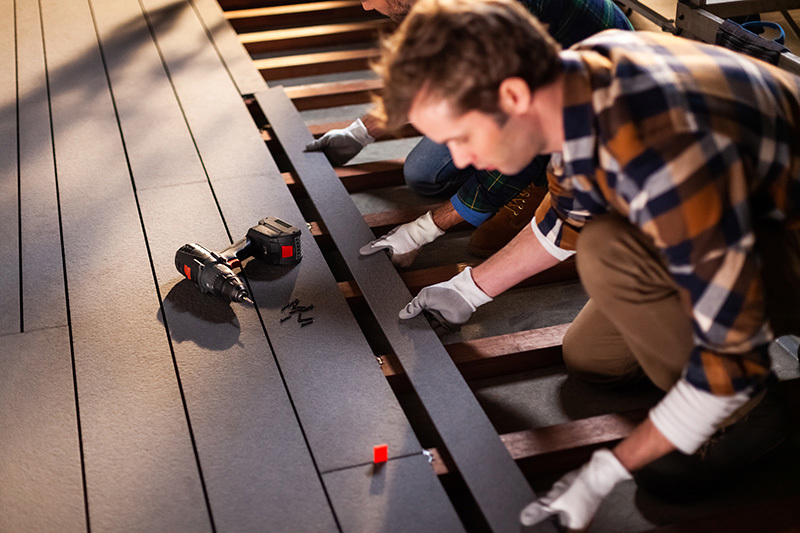 Easy to lay
Cedral fibre cement decking can be laid on any suitable substructure. The planks are fixed by a clamp system - no nails or adhesives are required during installation. This allows a minimal joint width and a largely invisible installation of the planks. By the way, no special previous knowledge is required for the installation.
Cedral Terrace made of fibre cement - A terrace floor for demanding clients
With our patio floors made of durable fibre cement, you are choosing a robust, weatherproof product from sustainable production, which is easy to maintain and can be laid with the simplest of means. Whether craftsman or do-it-yourselfer - you can install our fibre cement floors simply and cleanly.
Whether for a small sun deck in the garden, a pool-enclosing terrace or as a base for a large balcony terrace: our fibre cement terrace boards prove their worth everywhere and open up many new design possibilities for you.
Get your free sample now
Make your life easy
by ordering a Terrace sample!