Cedral Terrace
Our plank range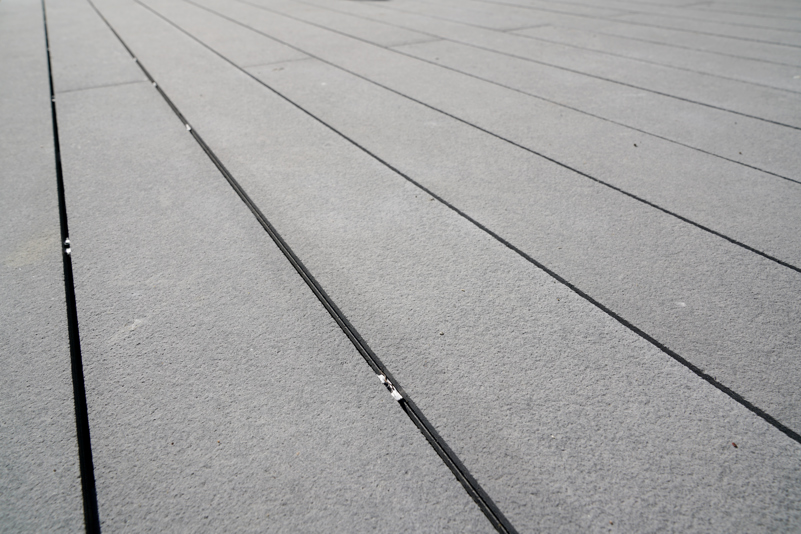 Cedral offers a range of planks in two different widths. This allows for classic patio designs with only one wide plank, as well as more modern styles with a combination of wide and narrow planks.
A terrace can be given a special touch by dividing it into several areas. To do this, lay the planks in different directions. In this way, you can set accents in a certain area, create a special situation, or visually delimit an area such as the edge around the pool or a walkway.
In this way, you can create a special patio even with just one width.
However, you can also combine wide and narrow planks to create a playful and modern design. There are hardly any limits to your creativity. Just make sure that you always use a wide plank next to each narrow one. We do not recommend creating a terrace with narrow planks only.
For a unique look, we have put together some possible combinations for you.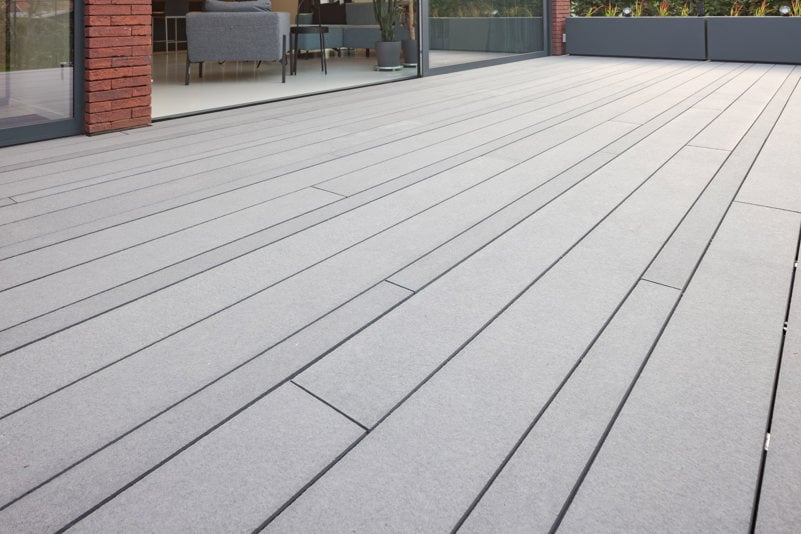 1 Large/ 0 Small
1 Large / 1 Small
2 Large / 1 Small
2 Large / 2 Small
A beautiful finish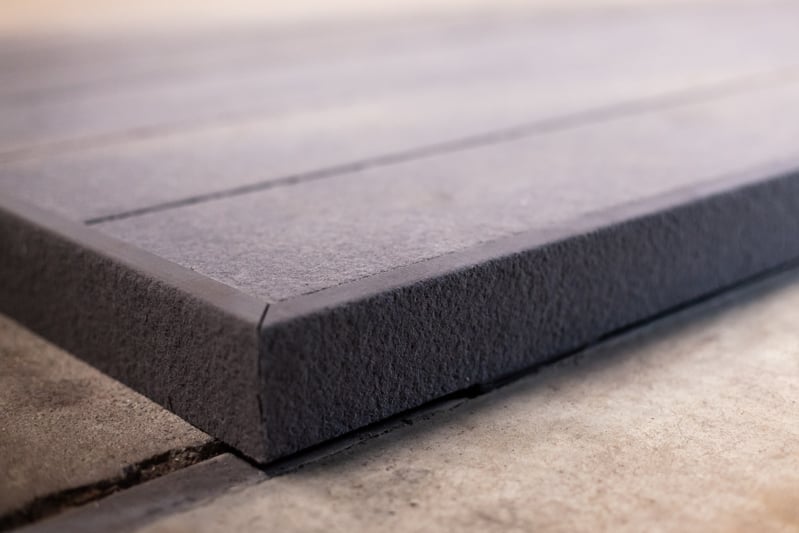 For that stunning and beautiful finish, we have ready-rounded planks in the same colour as your terrace planks. To make it easy for you they are available in two width's (large and small), so you can perfectly detail out the edges of your terrace and of potentially staircases to your terrace.
Natural color maturation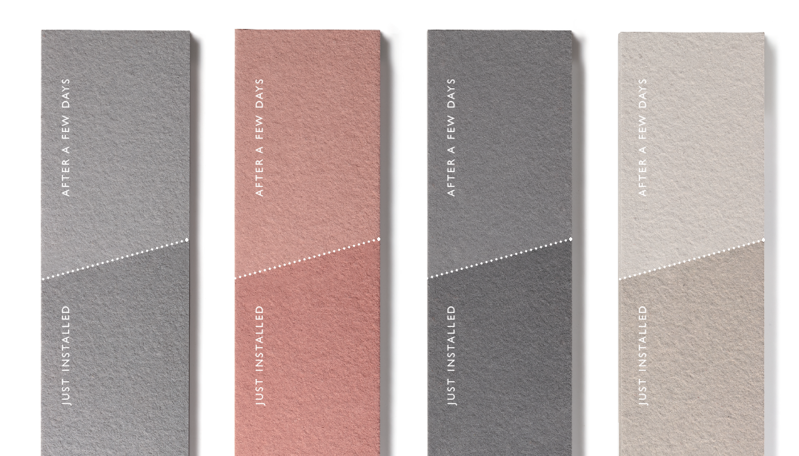 "Your terrace will settle down evenly to a softer tone, making it the perfect backdrop for your garden. This is a natural process that occurs during the fi rst few days after your terrace has been installed. It will give your terrace a softer and lighter colour throughout the deck."
Wide Planks
| | |
| --- | --- |
| Dimensions | 175 mm x 3,150 mm x 20 mm |
| Weight | 20.7 kg/board |
| Basis Weight | 36.2 kg/m² |
| Surface | 0,55 m² |
| Number of planks per m2 | 1,75 pc |
| Fire behaviour according to EN 13501-1 | A2FL-s1 (non-flammable) |
| Slip resistance according to CEN/TS 15676 | Pendulum test: 66 PTV |
Narrow Planks
| | |
| --- | --- |
| Dimensions | 84.5 mm x 3,150 mm x 20 mm |
| Weight | 9.5 kg/board |
| Basis Weight | 33.2 kg/m² |
| Surface | 0,26 m² |
| Number of planks per m2 | 3,5 pc |
| Fire behaviour according to EN 13501-1 | A2FL-s1 (non-flammable) |
| Slip resistance according to CEN/TS 15676 | Pendulum test: 66 PTV |
Accessories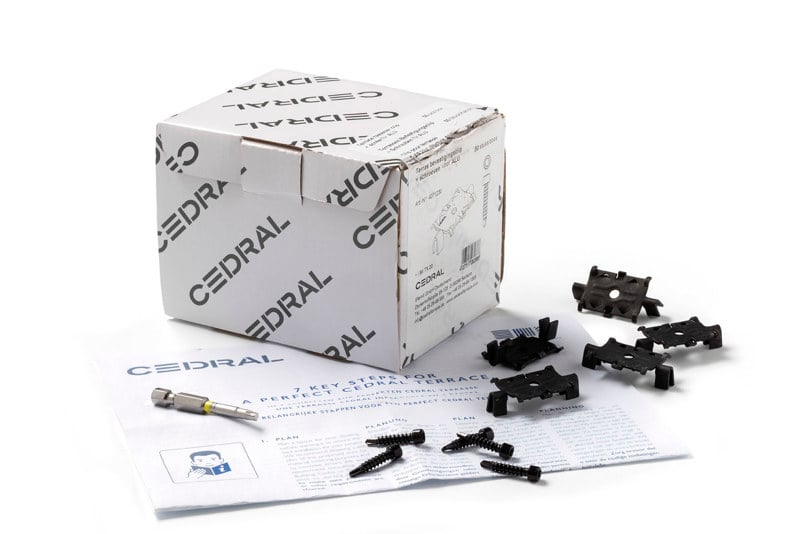 Clips &
Screws for our Terrace planks
Cedral offers a complete decking system with invisible fixing on aluminum or wood structure. If you would like to find out more about our Terrace installation system, please click here
Tools for our Terrace planks
To make the installation of your Terrace even easier and for a high-end finishing, Cedral also offers the right tools for a perfect cut of the terrace planks. If you would like to know more about the cutting of our Terraceplanks, please click here