What material to choose for your poolside terrace?
There are so many options to create a comfortable, safe and beautiful living space around your pool that it is difficult to choose the perfect terrace floor. What should you take into consideration? And what are the strengths and weaknesses of the different materials? We help you organise your ideas and guide you to the decking solution that fits your needs best.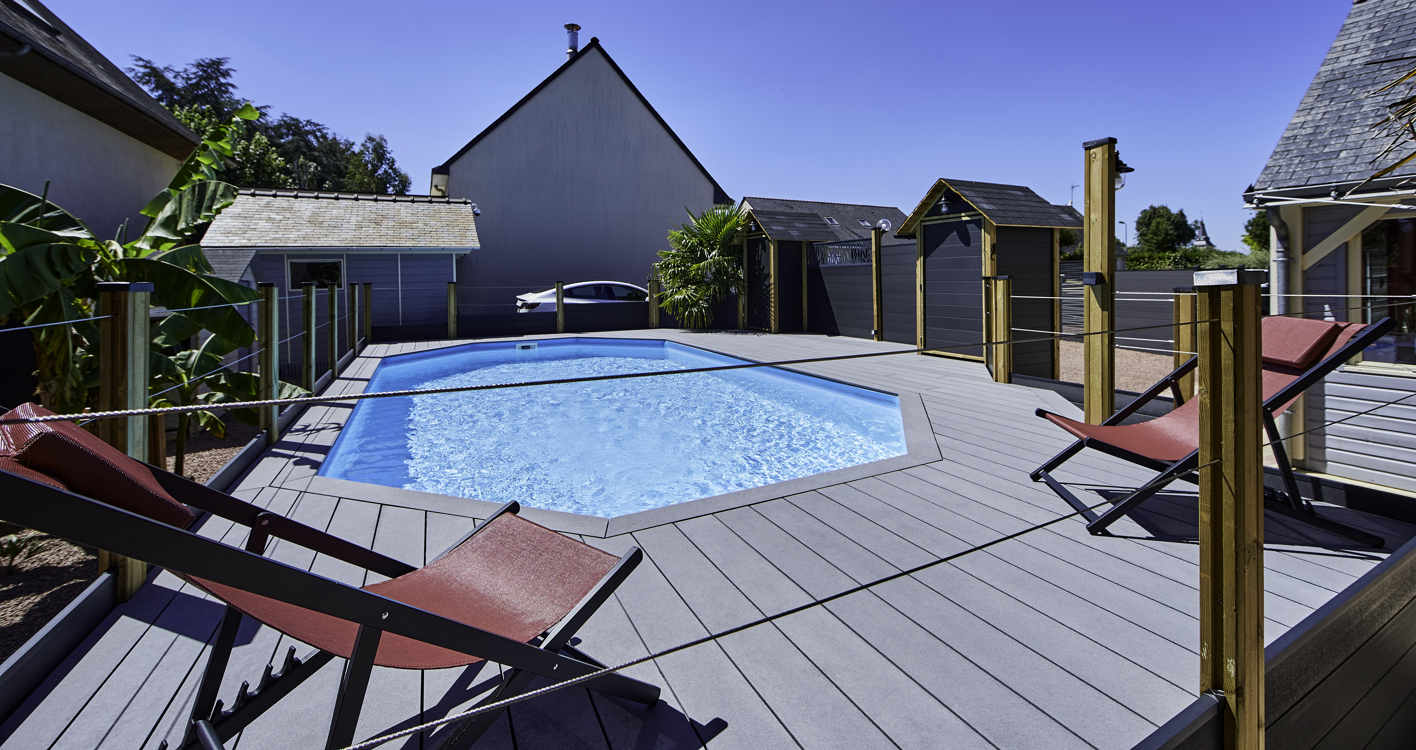 Why build a terrace around my swimming pool?
Before we dive into the different terrace options, we should start with the question: why a terrace? The first concern would be safety and hygiene. The area around a pool should be stable and safe, but it can also help prevent dirt or grass ending up in the pool. Just think of the little feet running around.
Also, your pool is not disconnected from the rest of your outdoor spaces or buildings. With a nicely designed terrace, you create an eye-pleasing whole in your garden. A terrace can be the perfect connector between the different architectural elements. Or more.
Why not turn your poolside deck into** a true living space**? With exterior furniture, plants and some shading, you create a cosy lounge area to enjoy a drink while others are splashing around in the pool. Add a barbecue or a kitchen corner, and you have all you need for a dinner party at the pool.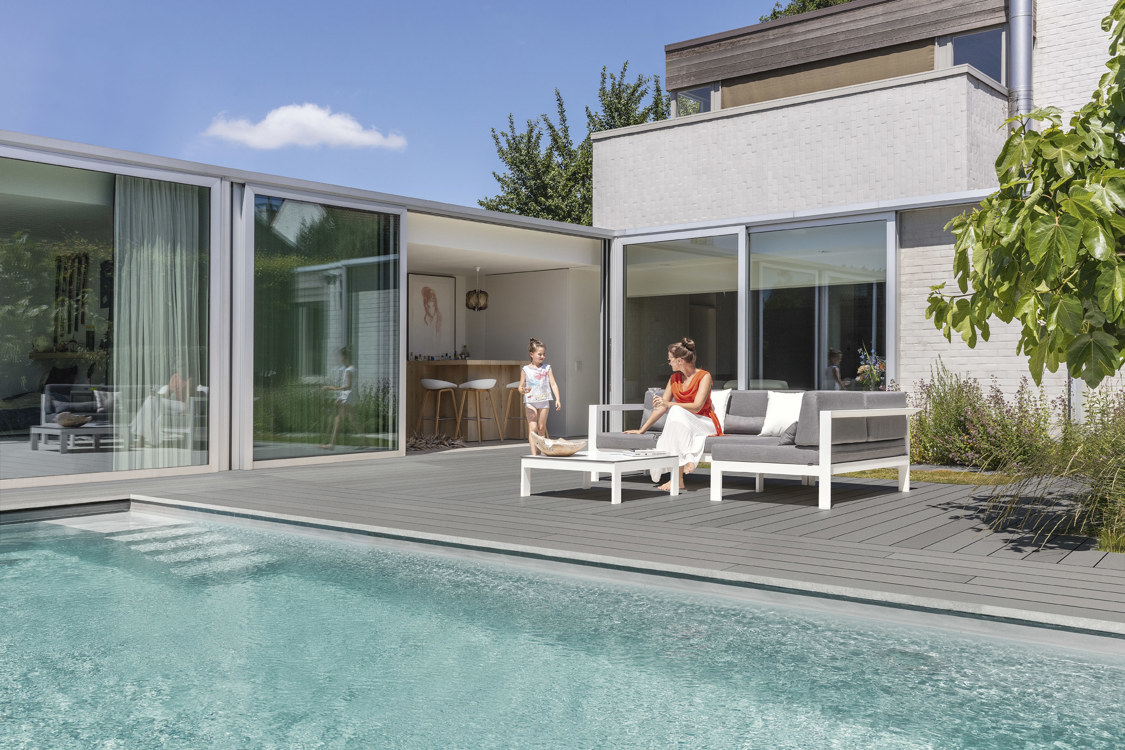 What are the options for pool terraces and how do you choose?
You can choose from many materials for your poolside terrace, ranging from natural stone, concrete, (composite) wood, tiles or the newest, innovative material: fibre-cement terrace planks. Each of them has different qualities and a price tag to match.
But there are some specific requirements you should keep in mind when choosing your terrace flooring for your pool area. The first concern is safety: the terrace deck should not get slippery, even when wet. Just imagine the kids playing and running. Also, the material should not splinter, as there are many bare feet around a pool.
Another element is comfort. You don't want the terrace floor to get too hot in the summer sun, especially when walking barefoot. Therefore, choose light colours or add some shading options above your terrace. And when it comes to maintenance, some materials require less care than others (e.g. oiling, staining). As we are talking about a pool area, always choose decking that is resistant to water, but also to chlorine and salt.
Last but not least, the appearance also counts. As the terrace will add a considerable surface to your home and garden, it of course should look good. Installing a poolside deck is the perfect occasion to rethink the landscaping in your garden. The terrace should blend perfectly into your garden, but it should also be in harmony with your house.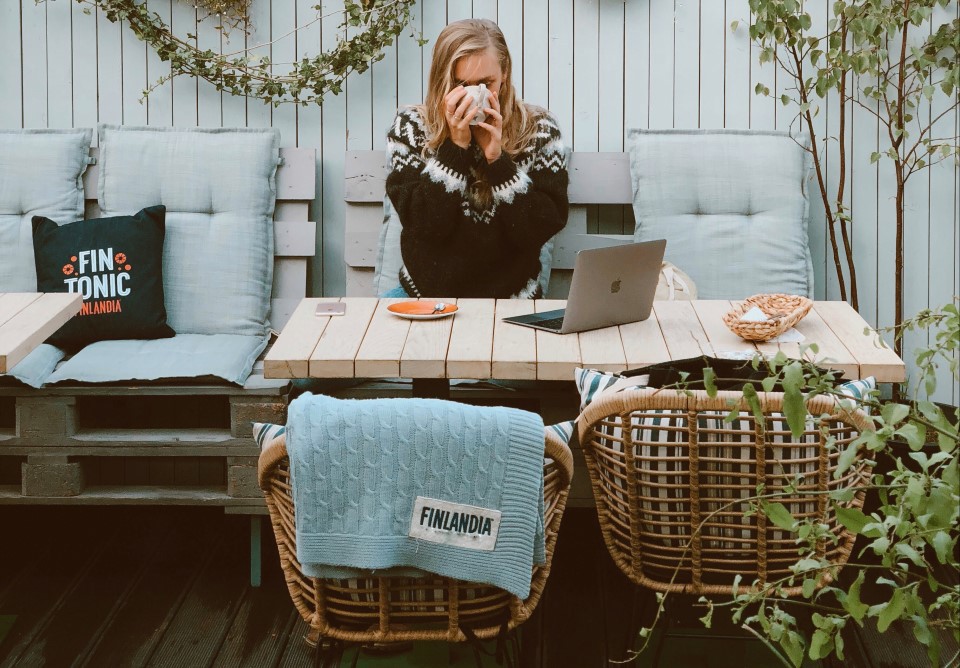 Strengths and weaknesses of different terrace floors
Natural stone
Strengths: looks good, natural material, long life expectancy
Weaknesses: gets hot in the sun, slippery when wet, hefty price tag, hard to the touch
Concrete
Strengths: versatile, many decorative possibilities
Weaknesses: variable prices and quality, complex installation, cracks and damage, hard to the touch
Wood
Strengths: natural material, great looks, pleasant feeling
Weaknesses: needs regular care, risk of shards, slippery when wet, careful with unethically sourced tropical hardwood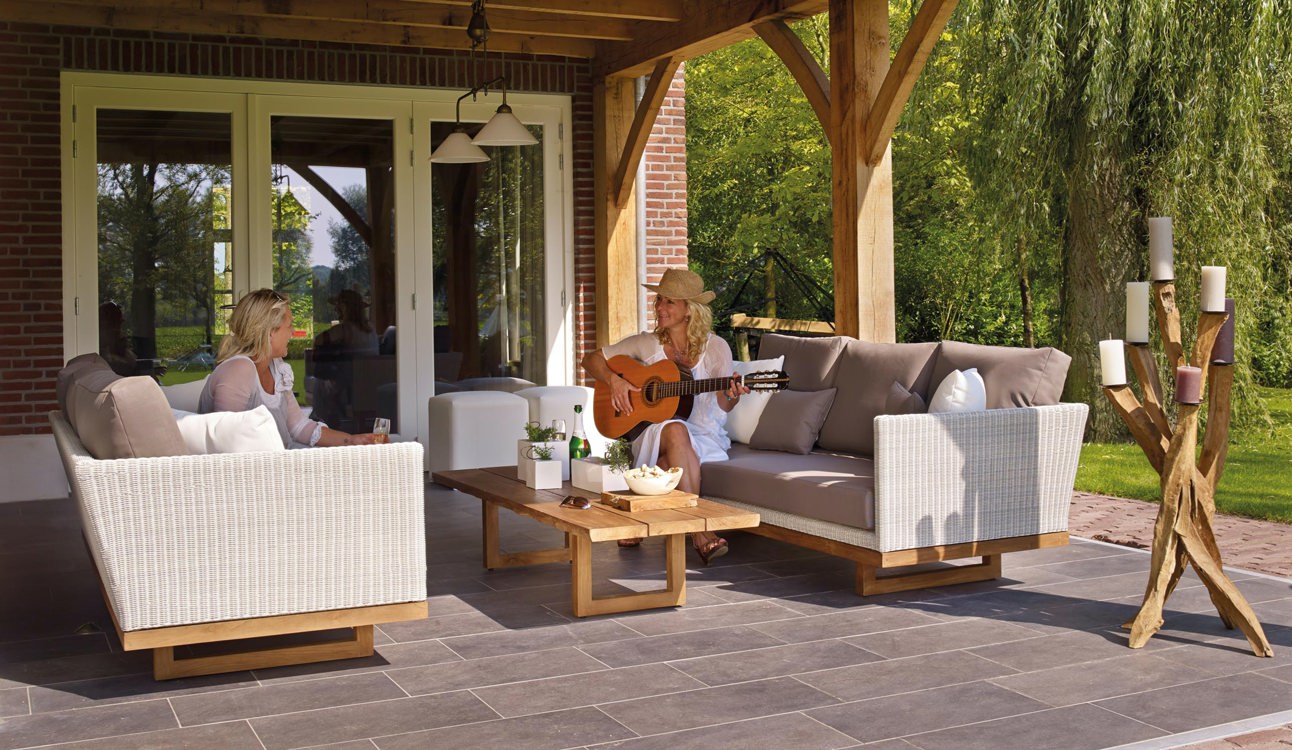 Composite wood
Strengths: resistant to water and insects, low maintenance
Weaknesses: sometimes looks ugly and cheap, can deform, slippery when wet, heats up in the sun
Tiles
Strengths: large choice, easy maintenance, affordable price
Weaknesses: slippery when wet, fragile, damages easily
New! Fibre cement planks
Strengths: soft to the touch, resistant to water, chlorine and insects, low maintenance, non-slippery, fire-resistant, doesn't splinter, versatile design options, robust and durable
Weaknesses: similar price to other high-quality options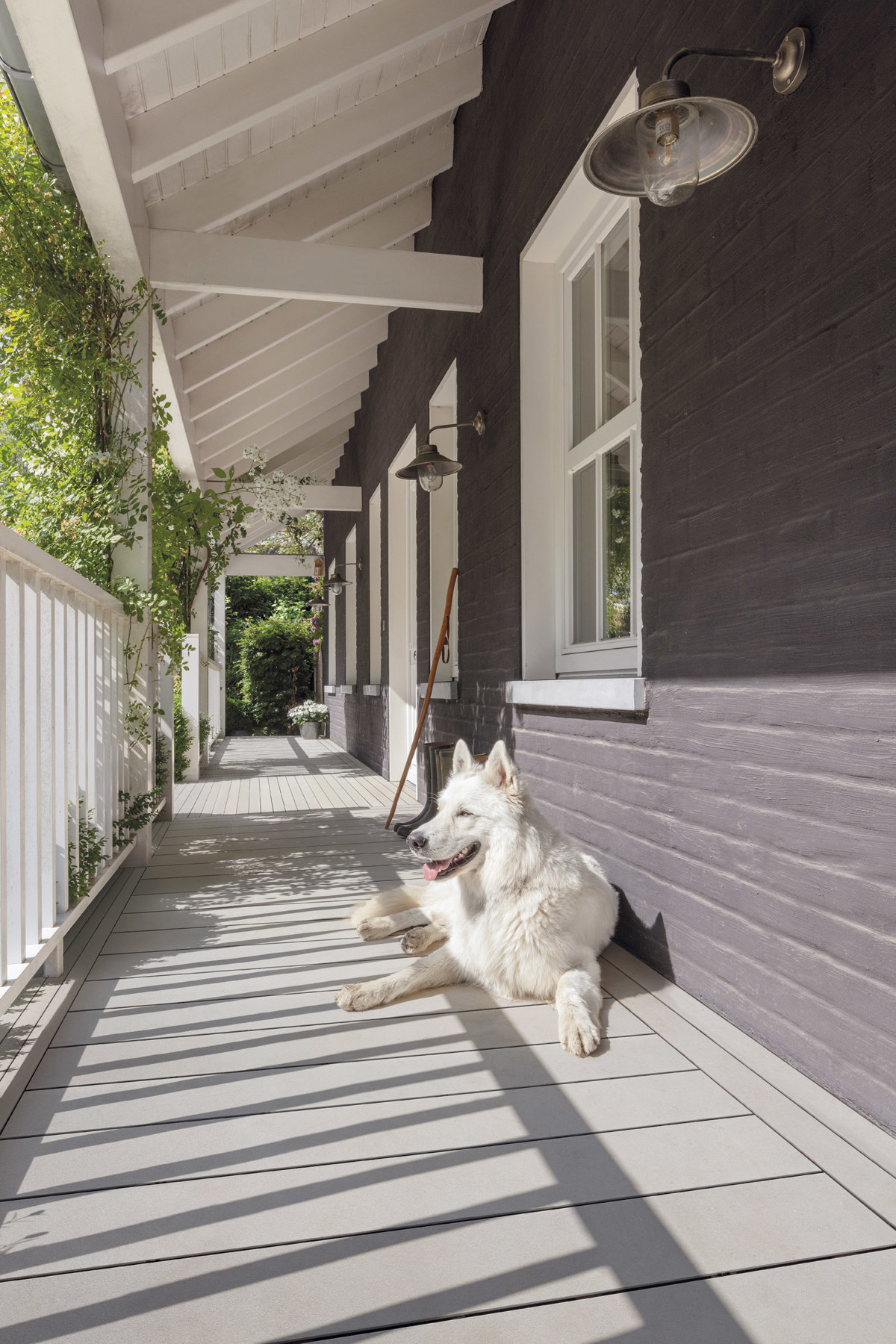 Follow the criteria that are most important for your project, and you'll find the most suitable material for your poolside terrace. Fibre cement combines the qualities of several other materials. If you want to have the best of all worlds, Cedral Terrace is your perfect choice.
Want to have a closer look and feel? Ask your free sample today.
Get your free sample now
Make your life easy
by ordering a Terrace sample!