How much does a terrace cost with Cedral Terrace decking?
Are you thinking of replacing or building a new terrace? Then it is important to compare the different options: their quality, durability, design possibilities and of course the price. Cedral Terrace has quite some advantages over alternatives, but what does it cost? We'll have a closer look at the budget for your Cedral Terrace.
Factors influencing the price of your terrace
It goes without saying that the budget needed for your terrace greatly depends on the complexity of the works. Or put differently: the simpler, the cheaper it will be. A straightforward rectangular shape requires less measuring and cutting than terraces with different corners or curves. If you have a flat and easy surface to work from, this will require less work than elevated terraces or terraces with different levels. Equally, it is easier and cheaper to renew the decking on an existing support structure than starting from scratch.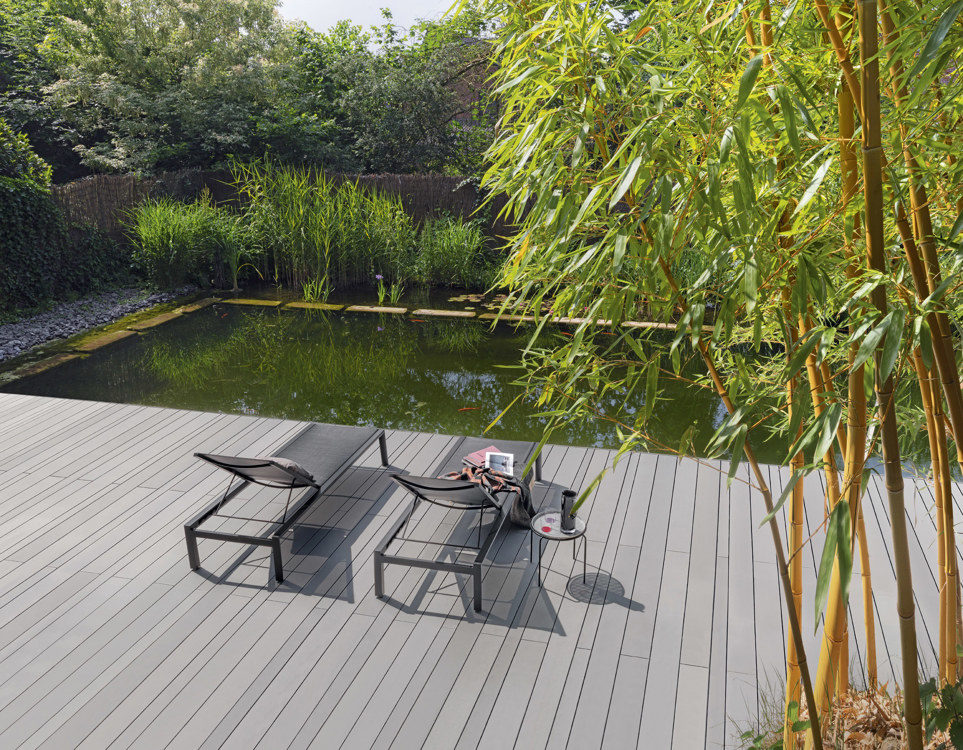 Also the type of flooring used largely defines the price of your terrace. As a rule of thumb, as for many other items, better quality comes with a higher price tag. But better quality will last you longer. So you need to take into account the additional years you will be able to enjoy your terrace if you invest a bit more in the beginning. And don't forget to add maintenance costs in the equation. If you need to oil or stain your wooden deck annually, this would also up the total price compared to low-care options.
Last but not least, the price of your terrace is considerably lower if you install it yourself, compared to a turnkey-solution by a professional.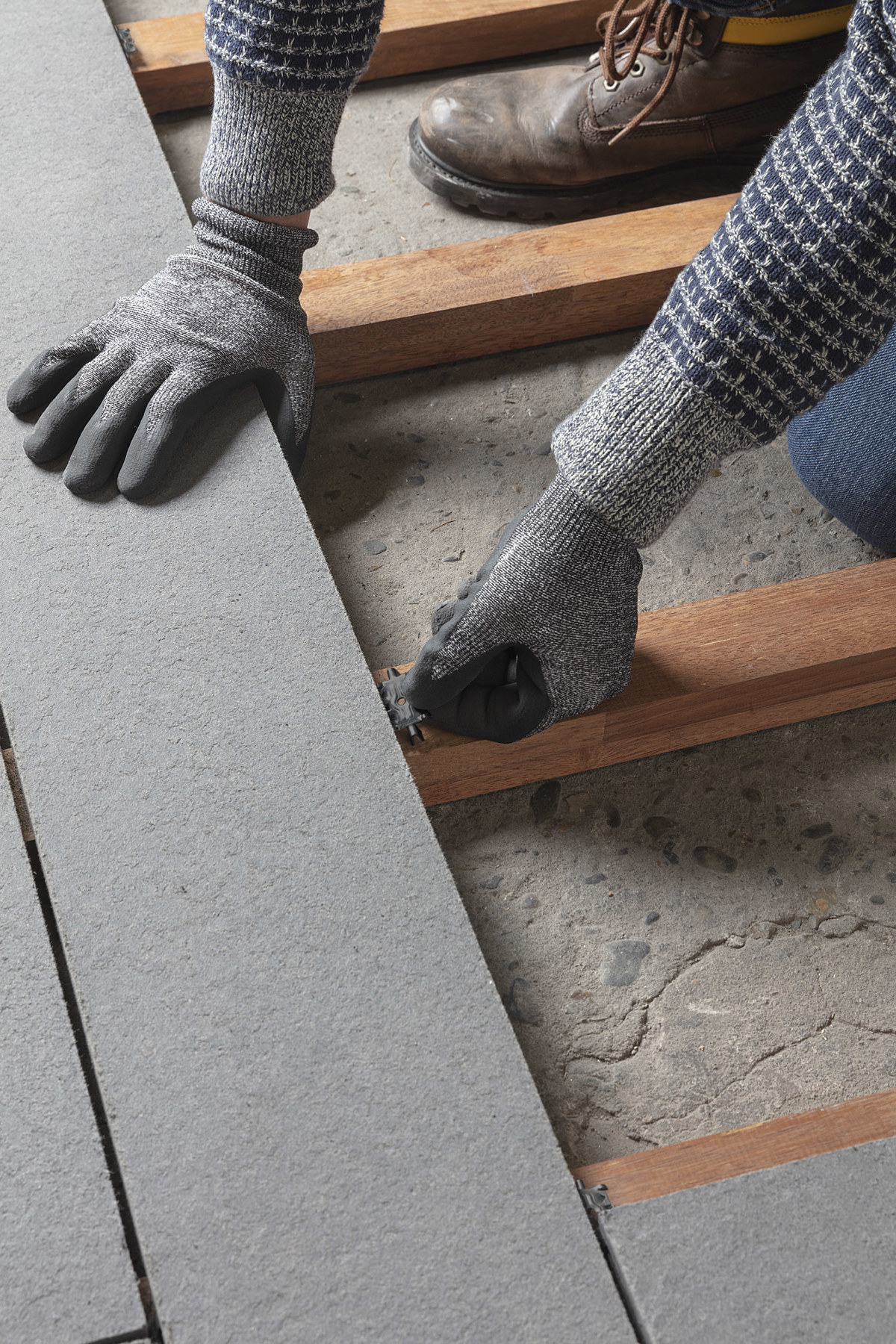 How much does Cedral Terrace cost if I install it myself?
The price of Cedral Terrace starts at 115€ per m² depending on the VAT in your country. This price can compete with other high-quality terrace flooring options, with the difference that Cedral Terrace hardly needs any treatment to keep its gorgeous looks and it doesn't require any special maintenance. You keep it as new with a broom and a mop, that's all.
Cedral Terrace planks are made of fibre-cement. This cleverly engineered composite material is robust and ultra-durable, allowing you to enjoy your terrace for years on end. The different UV-resistant colours are factory-applied and age beautifully without any need for staining or repainting, saving you precious time.
And even though the planks have the strength of stone, they are soft and warm to the touch. Cedral Terrace is particularly suited for DIY as the planks can be easily cut to measure, and it comes with a whole eco-system of user-friendly fixtures for a perfect result. So if you are the slightest bit handy, you can install your own terrace without any problem.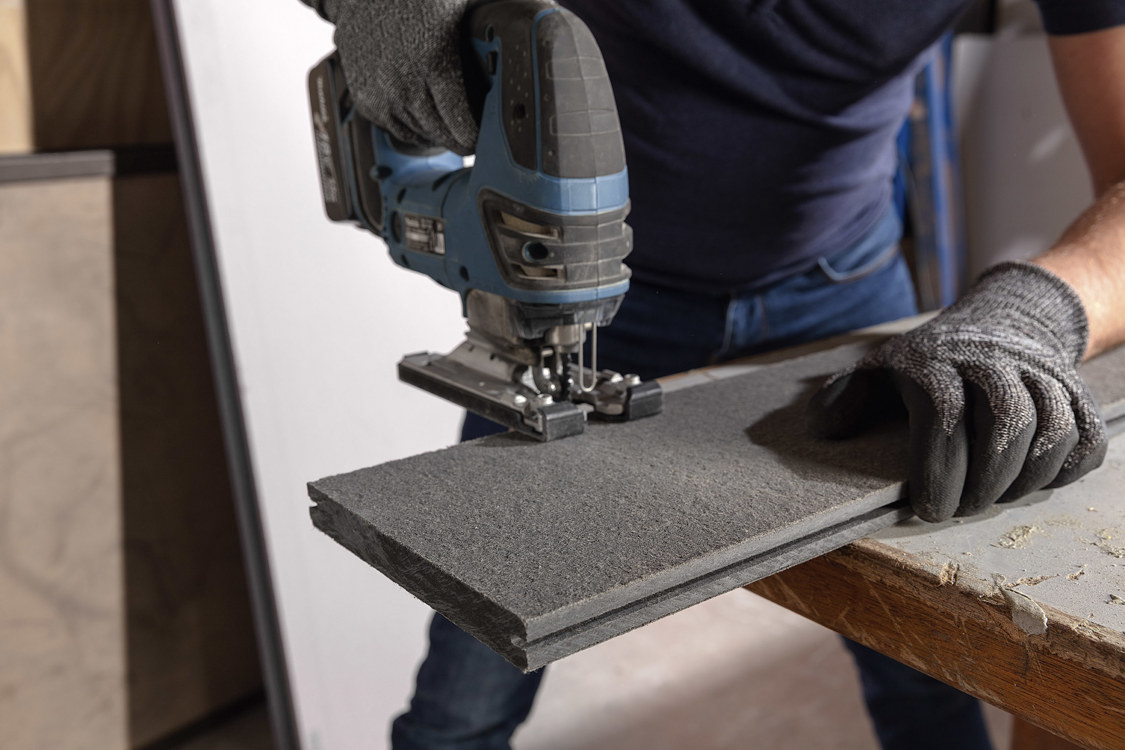 How much does a Cedral Terrace cost if I have it installed?
The price of your terrace will depend on the preparation works needed and the complexity of your design, as explained above. Does the underground require levelling? Can the terrace be placed on an existing structure, or does the installer need to create one? Is the terrace area easily accessible or not (e.g. roof terrace)? What type of fixtures do you want to use?
But on average, a Cedral Terrace installed by a professional, would cost you between 180€ and 220€ per m². This will make you part of a community of home owners who opted for an innovative solution for their terrace, combining durability and softness, safety and low-maintenance. All these qualities contribute to many comfortable moments on your terrace with friends and family.
Or as our client Jean-Michel puts it: "I prefer to invest in a quality product such as Cedral Terrace, rather than having to replace my terrace every 10 years, or to apply cumbersome annual treatment to keep it up. I am sure I can enjoy my Cedral Terrace till my retirement, and many years more."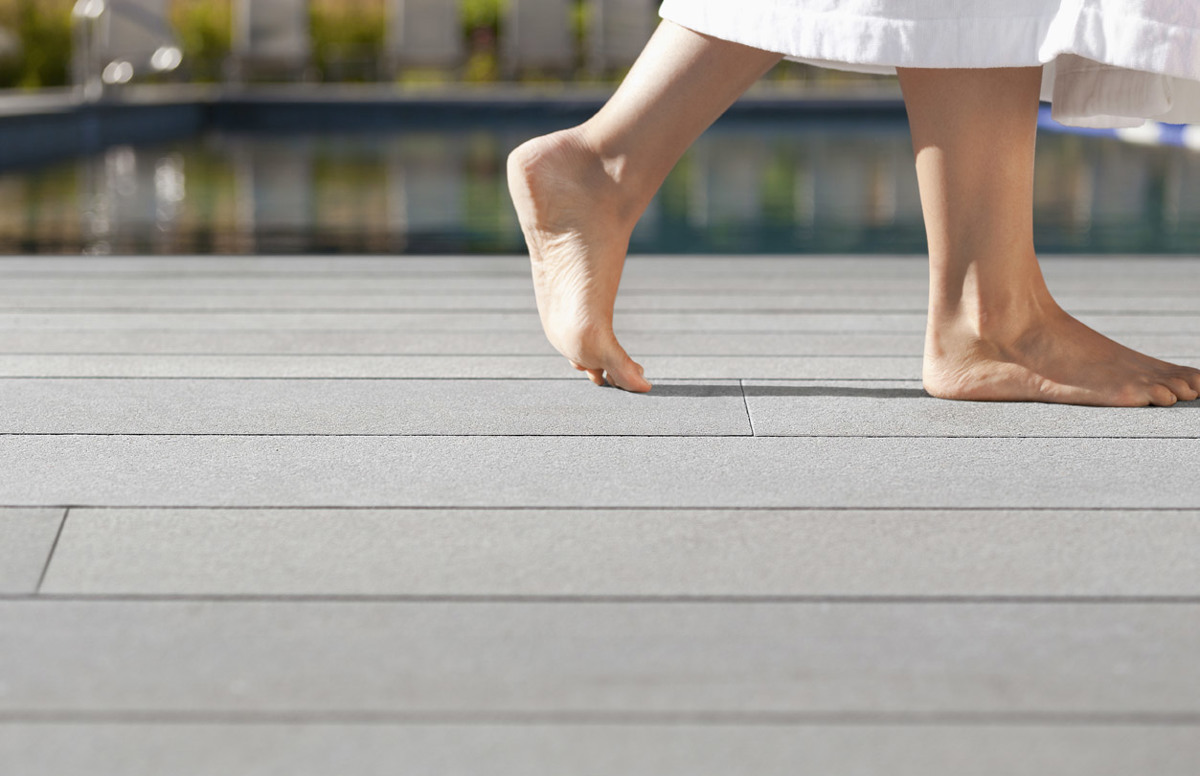 Why choose for Cedral Terrace?
With Cedral Terrace you can enjoy your exterior living space for a long time, thanks to the ultra-durable fibre-cement planks. They come in different widths and colours, giving you extensive design possibilities. Their user-friendly installation makes them appreciated by professionals and DIYers alike.
Thanks to a unique production process, the fibre-cement planks acquire a soft surface that is pleasant to the touch. So with Cedral Terrace, you don't need to worry about shoes or slippers anymore, because your bare feet will adore your new decking. And also your kids and pets will love to play and roll on the floor.
Cedral Terrace is also a safe option. Its soft surface is slip-resistant even when wet. Unlike other materials, fibre-cement does not splinter or crack, keeping the environment safe for kids, animals and yourself. And Cedral Terrace also resists mould, fungi and fire, ideal for many worry-free moments with the whole family.
Want to know more about the product and touch it yourself? Ask your free sample today.
Get your free sample now
Make your life easy
by ordering a Terrace sample!