Why Cedral Terrace?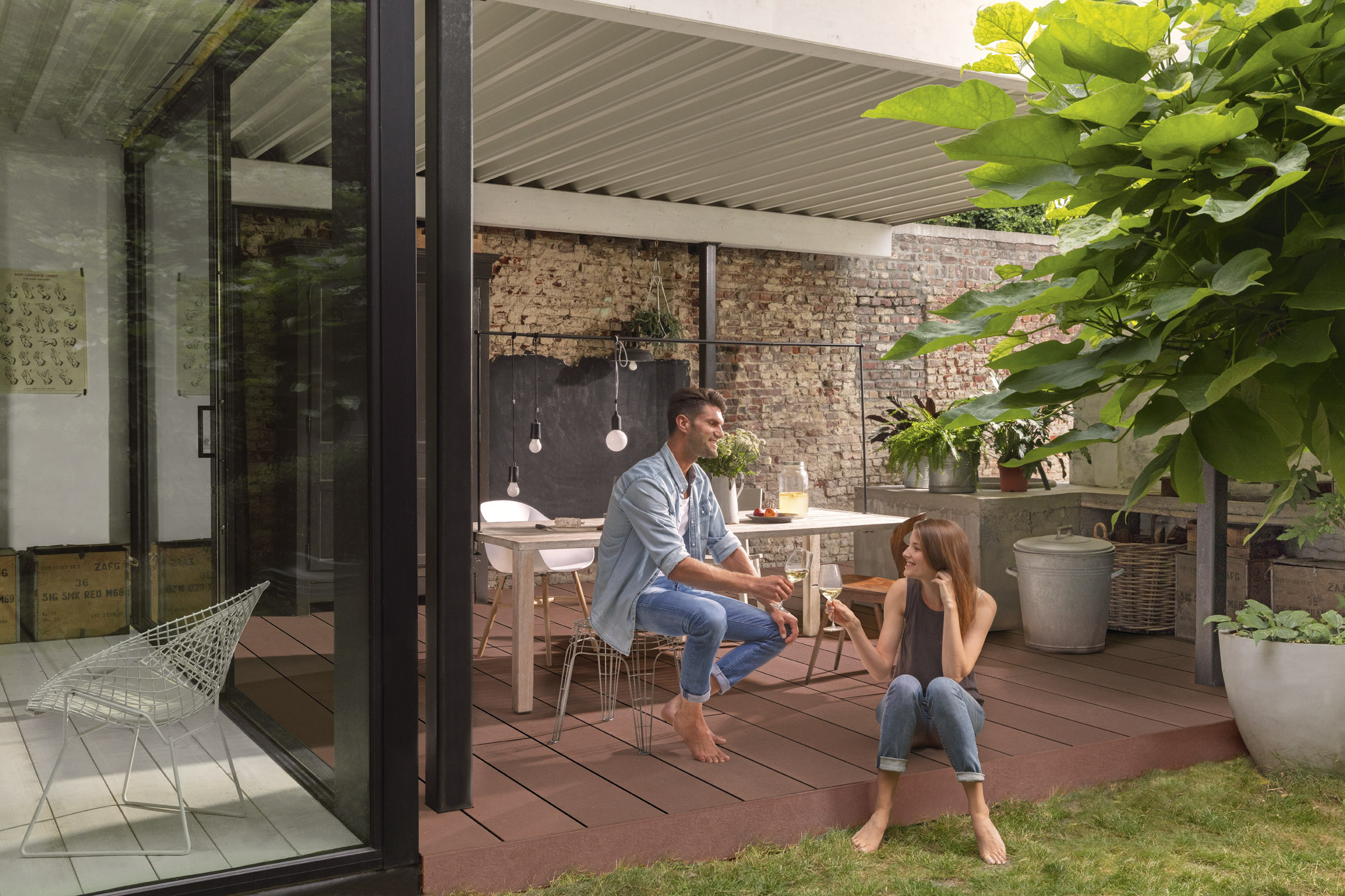 Why Cedral Terrace?
Cedral is uniquely beautiful, practical and safe - and it's easy to install and maintain. Its chief advantages over other outdoor flooring surfaces are:
Great to walk on.
It's soft and giving to the touch - a real pleasure under foot or to lie on.
Anti-slip.
The surface is safe and comfortable, with a natural grip even when wet.
Harder wearing than wood.
With very subtle, natural-looking colour shades, just like wood. But it won't split, splinter or wear out.
Flexible fitting.
It just clips and screws into place, with no glueing, sanding, wet-cutting or treatment.
Weathers beautifully.
It weathers gently and subtly, to create a natural, beautiful patina.
You choose the colour.
It's not coated, but coloured throughout in a range of beautiful colours.
Perfectly designed.
It comes in two widths and four colours for thousands of design possibilities.
Anti-slip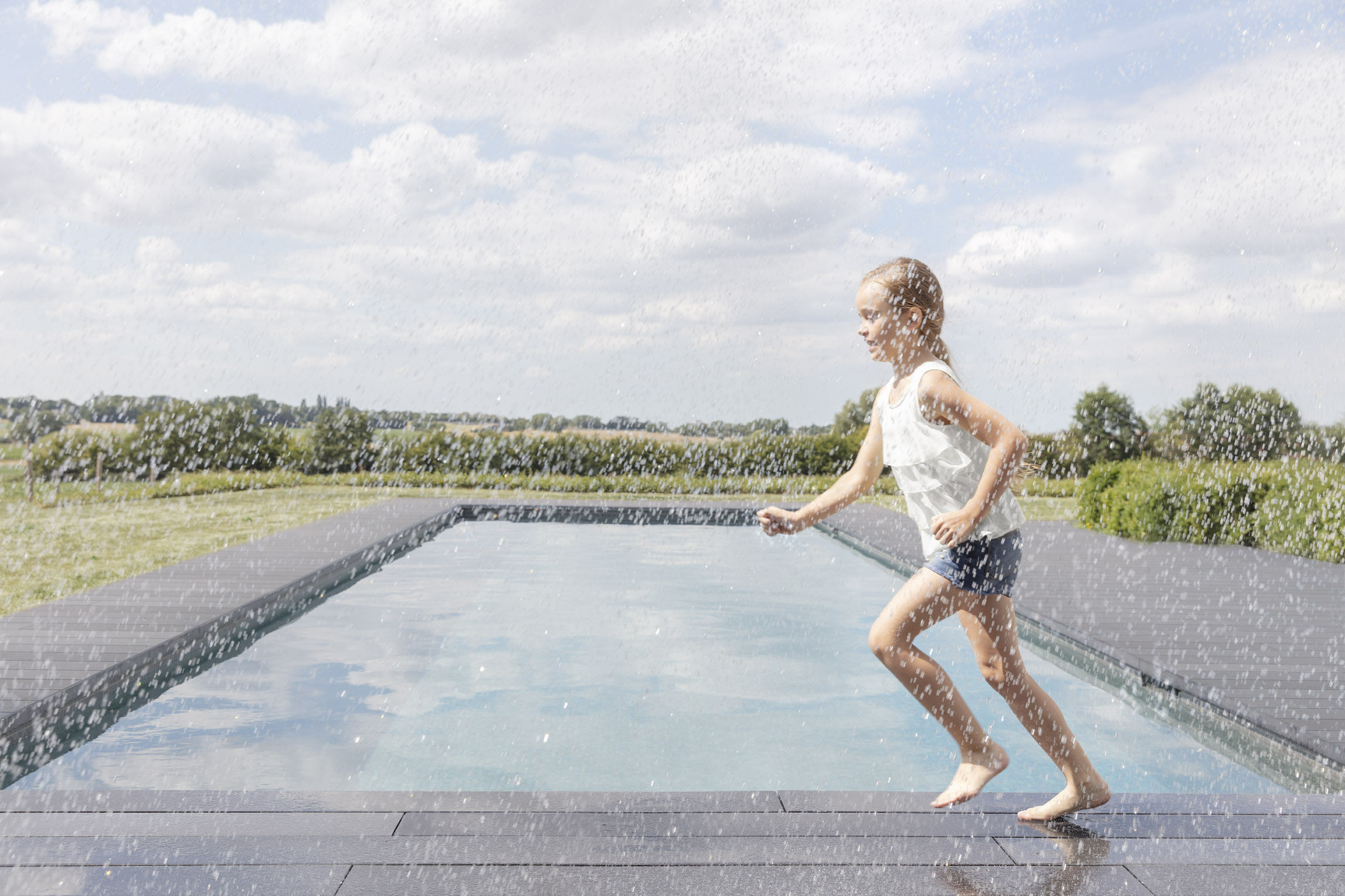 Anti-slip
Cedral Terrace has a natural grip, even when wet. So many modern surfaces are unsympathetic and unyielding. But Cedral feels completely natural – especially when you're barefoot. It feels like walking on a forest floor.
Low maintenance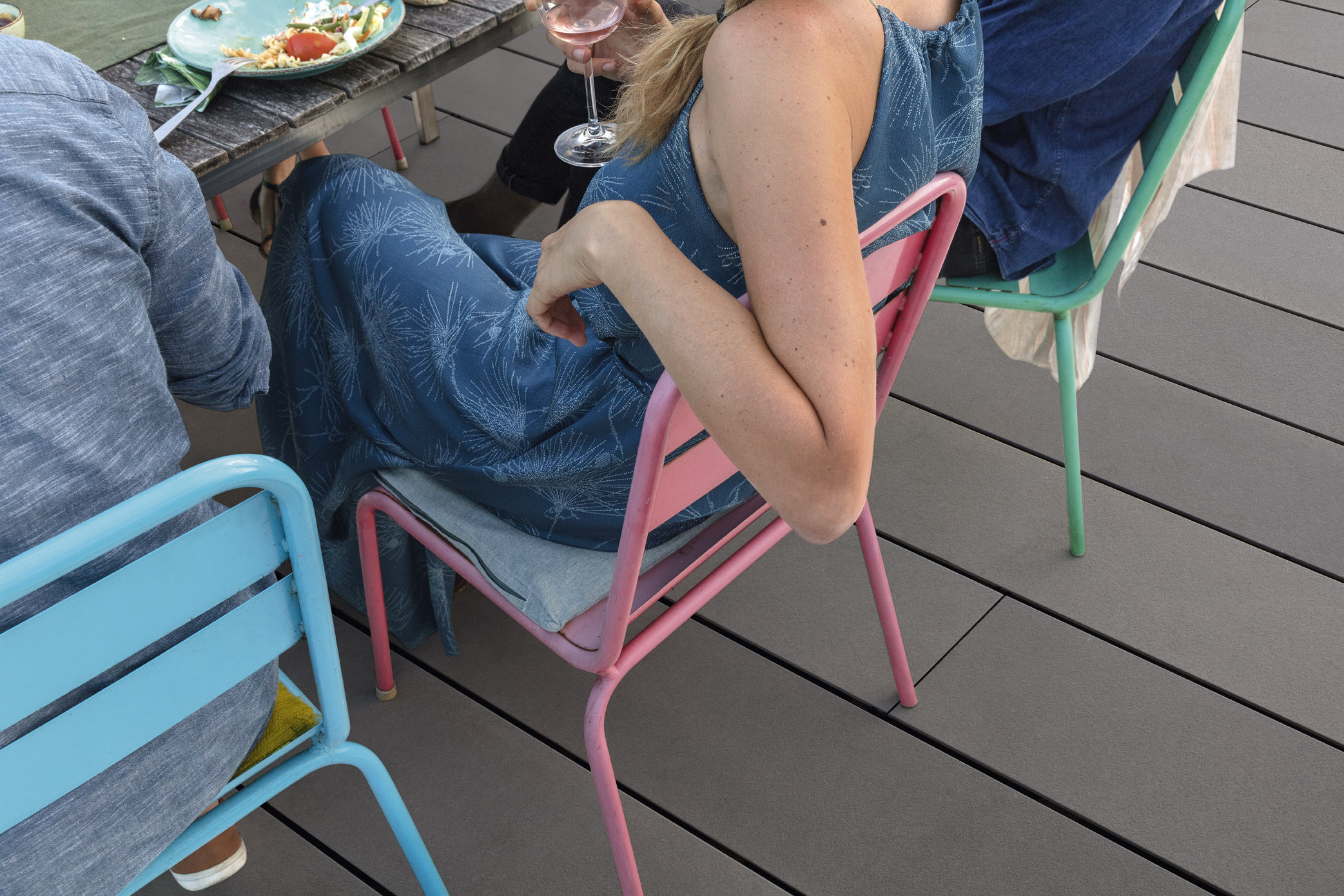 Low maintenance
Our outdoor flooring stands up to intensive use and heavy weather. It won't crack, splinter or rot, and takes very little maintenance to keep it looking great.
Soft feel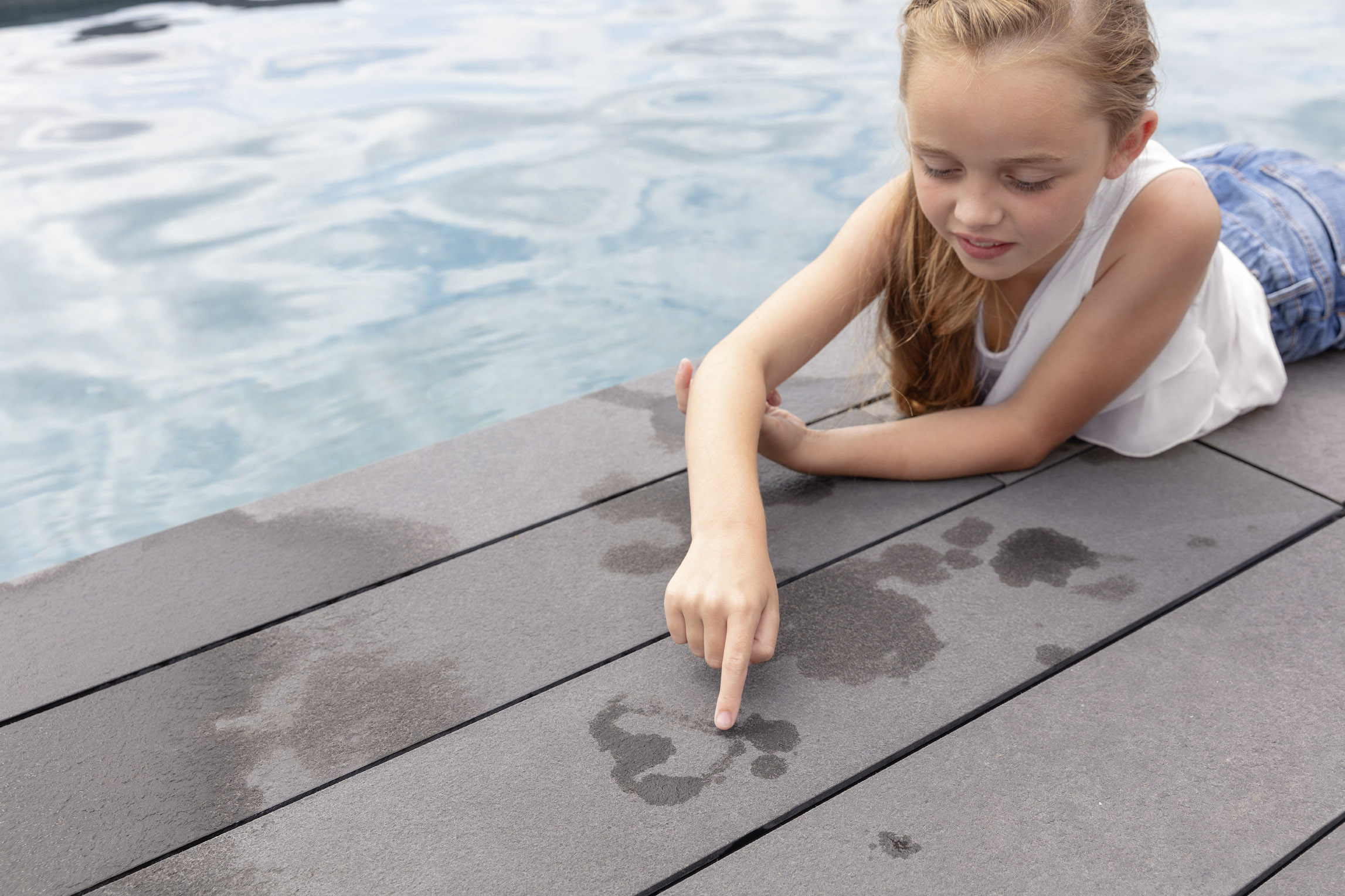 Soft feel
When you were a child, feeling something you had never felt before was a joy. As a grown-up, it's so rare to feel something truly new. Cedral Terrace is unlike anything you've felt before: soft and giving to the touch, a real pleasure under foot or to lie on. It is cool even on a hot day.