7 houses with a unique vertical facade
Oh yes – you may have seen Cedral sidings on quite a few buildings. Traditionally, these weatherboards are installed horizontally. But vertical placement has been trending as of late: it makes for a very clean and contemporary effect in any façade. We have collected our favourite vertical façades for your inspiration!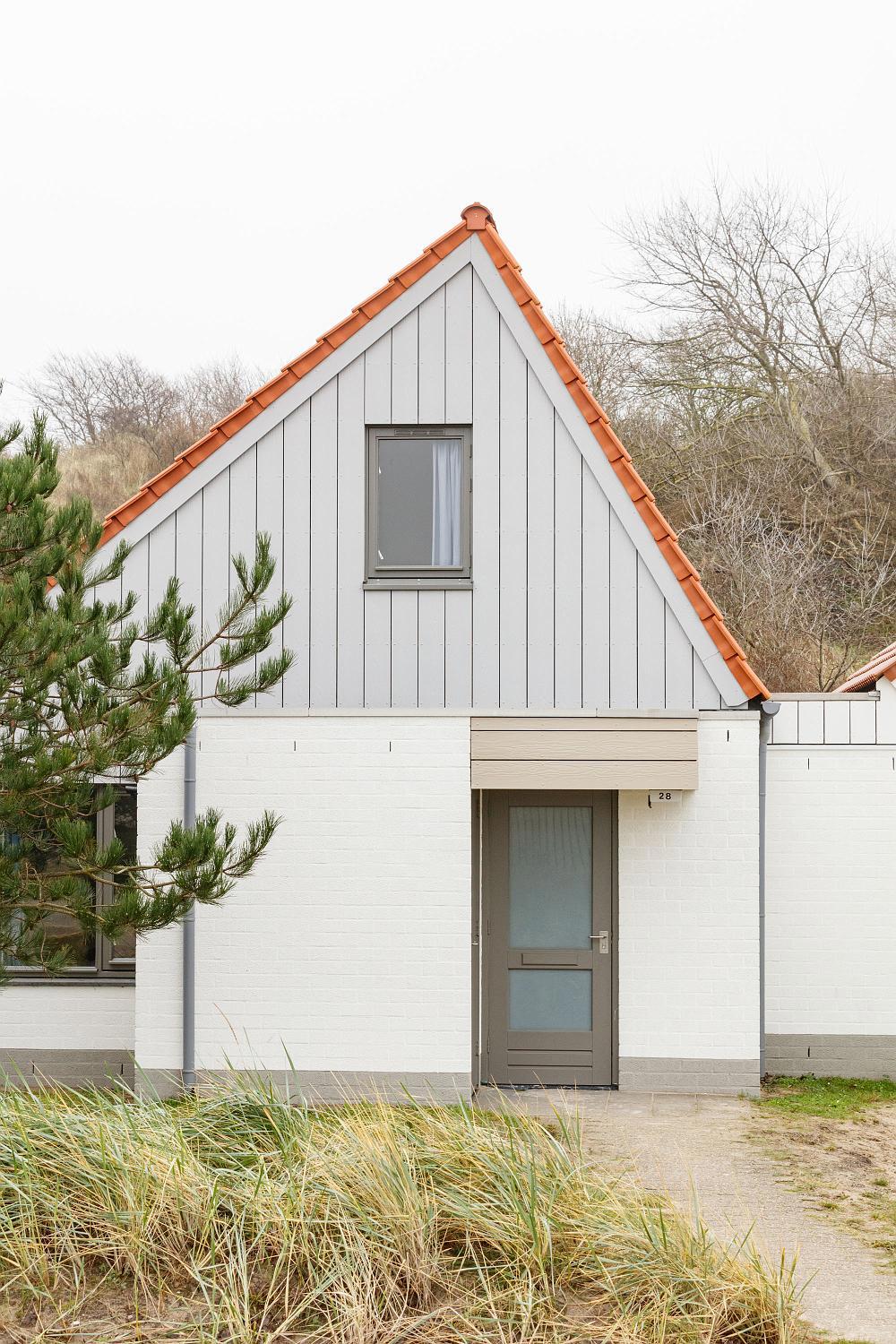 1. Planks that top it off
This house has been refurbished to tremendous effect. The planks have been installed following the latest fashion: they have been placed vertically with open gaps in between. It results in a façade with a flush and crisp finish and a very contemporary feel.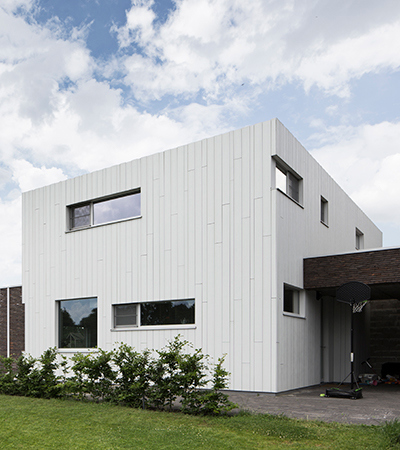 2. The White House
Beautiful, private house with a nice black-and-white contrast. The rough, dark bricks fit perfectly with the white, vertically placed Cedral Wood. The architect chose to finish the vertical Cedral Wood with an open joint, resulting in a very sleek look.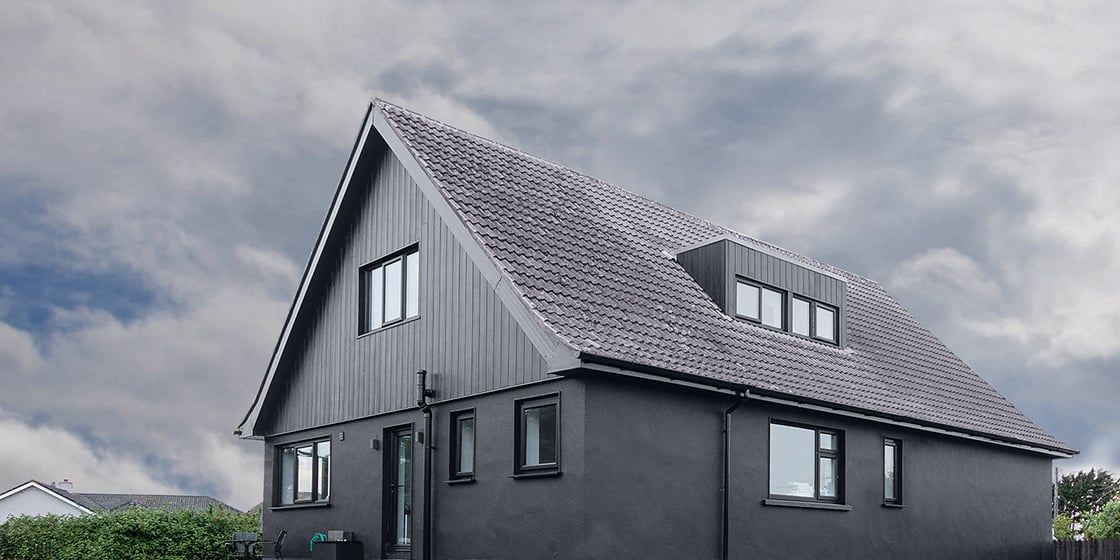 3. The Black House
The Black House is named appropriately for its complete black exterior. The home owners had a clear vision of what they wanted in their own home, minimalistic and unique. They chose to use Cedral Click in the wood finish, and opted to install it vertically for even more impact.
4. Go for colour
Yes, black and white are great, but why not a dash of colour? This house is both colourful and harmonious with its deep hue in Scandinavian red. Thanks to the vertical planks, installed in alternating fashion, this house jumps out of the ordinary!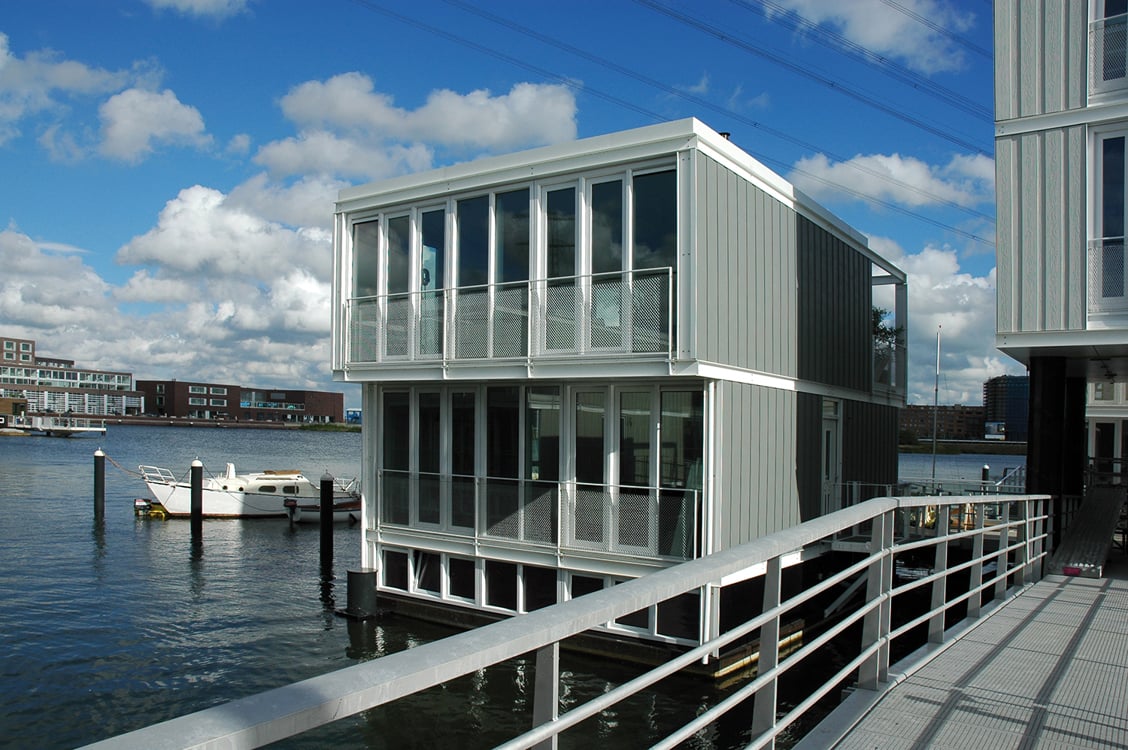 5. Horizontal and Vertical
These floating houses are marked by a strong architectural design. Within this white framework, we see a façade that features vertical Cedral sidings. The vertical sidings are perfectly in sync with the window openings. Their strong colours give a unique identity to each and every house.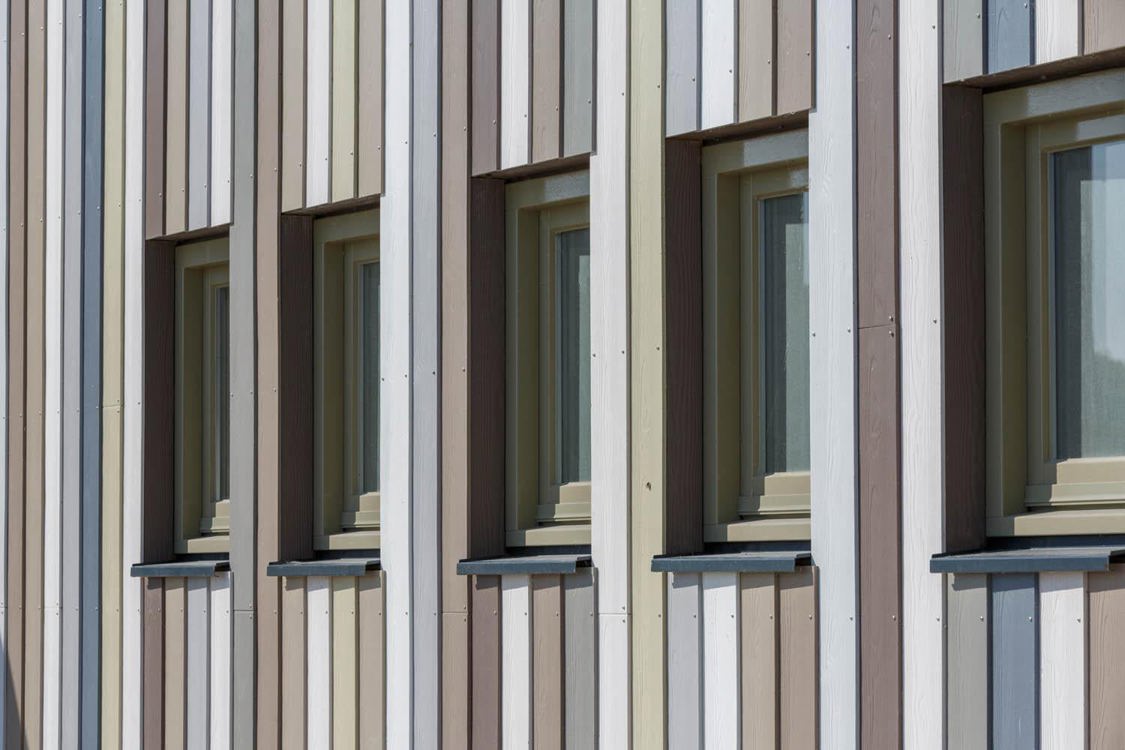 6. A new direction
This one's not just any house – it's a pancake house! You may know the classic horizontal shiplap pattern. Well, this house takes a new direction and turns this pattern on its side. Together with a blend of planks in gentle colours, this façade truly stands out.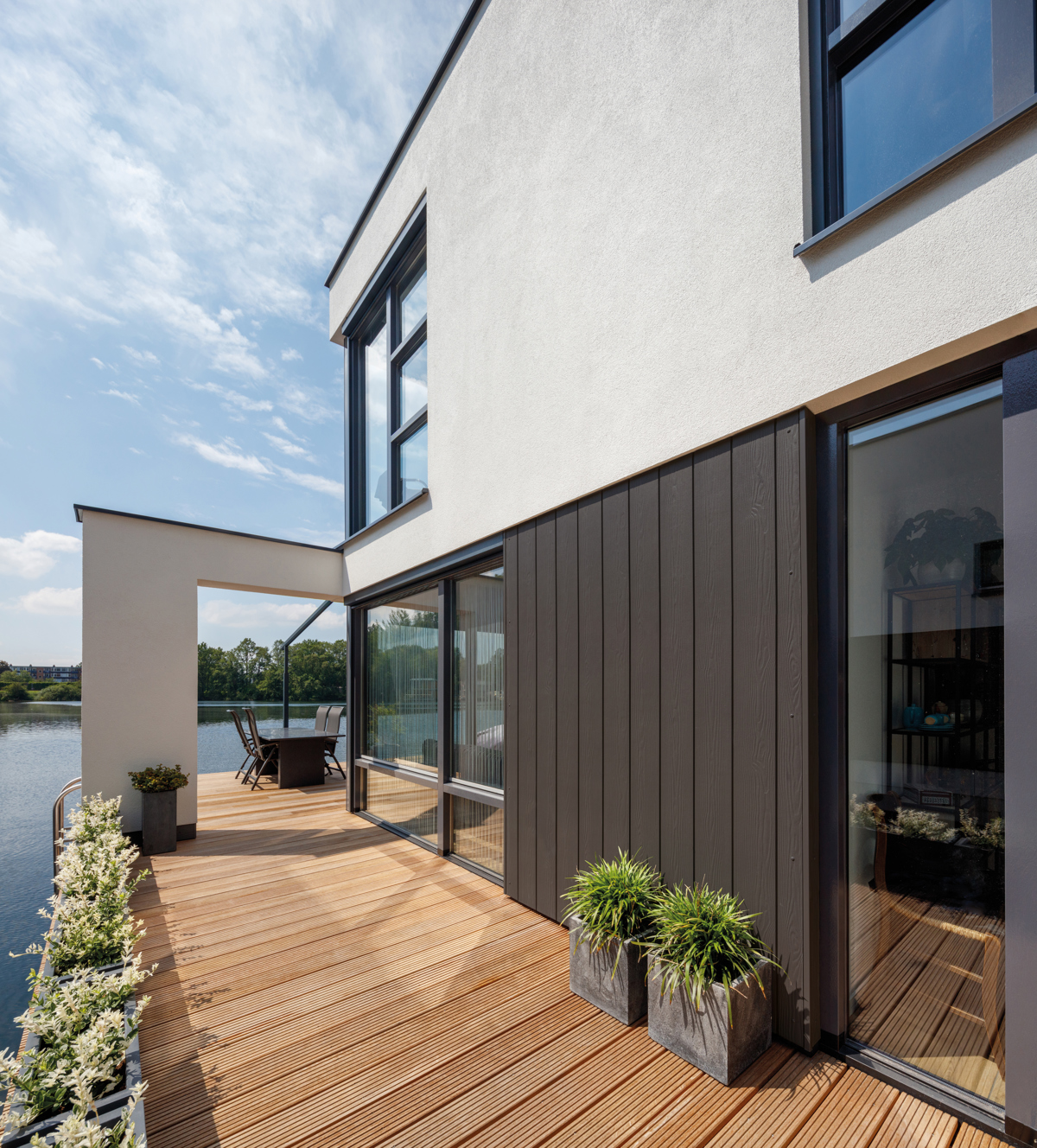 7. Façade with a view
Who would not love this view! We are of course talking about the breath-taking scenery, but also a little bit about the façade. The Cedral Click sidings have been installed vertically and play their part well. The provide a strong graphic element to the backdrop of the otherwise white façade.
Why not have your house on the list?
Take a look at your house from a different angle. A new perspective perhaps? Cedral cladding is sustainable and has low maintenance. But more importantly, as you've just seen, it offers a wealth of creative possibilities. A façade with vertical Cedral sidings on your house will certainly turn heads.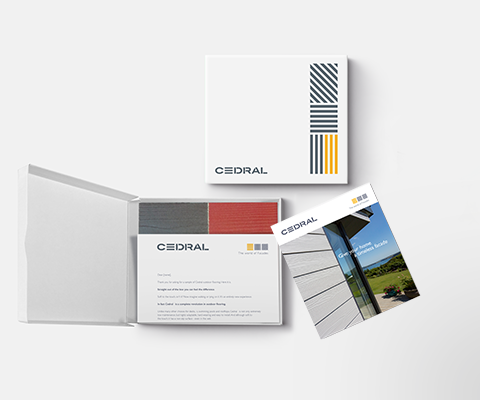 Want to see, touch and find out more about this durable material? Ask for your free sample!
Need help?
Find a dealer or an installer!
Find someone to help you with your project near your area.