A perfect facade thanks to matching Cedral profiles
With Cedral, you have a complete cladding solution for your facade. The robust and good-looking fibre-cement sidings come with a range of handy trims tailored to the planks and colours you are using. They don't only make your facade look gorgeous, they also make installation a piece of cake. With Cedral you have everything you need to finish your facade impeccably.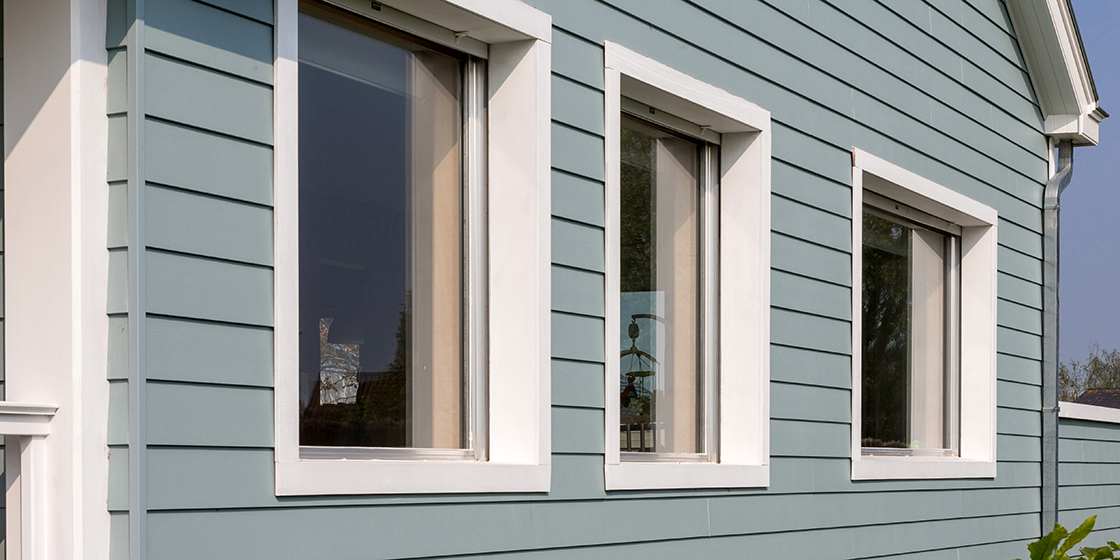 Colour-matched trims
The devil lies in the detail, but also beauty! When you are investing money and effort in a (new) facade for your home, you want it to look perfect. That's why Cedral sidings come with colour-matched trims such as profiles for corners and edges to give your facade a refined premium finish.
Even the apparent screws are available in the same colour so that your facade is 100% colour coordinated. And for those ultimate little details, we even have created Cedral touch-up paint, again in the same stylish Cedral colours. To make sure the trims meet the required safety and durability standards, look for the Cedral quality label and steer clear from imitations.
Cedral profiles for quick and correct installation
The Cedral trims are not only designed to look good, they also make installation easy. For both the Cedral Lap and the Cedral Click sidings, you can avail of a large assortment of colour-matching profiles for any corners, edges, junctions, windows, starts and ends. They ensure a correct and immaculate installation, even for the most complicated facades.
The Cedral sidings and profiles come with an ingenious fastening system.
The quality SQD screws are especially meant for concealed fastening of the Cedral Lap horizontally. Supplied in boxes of 250.
For Cedral Click (tongue and groove), the stainless-steel clips with associated screws provide a hidden bracket for both horizontal and vertical mounting. Supplied in boxes of 250.
Last but not least, the Cedral i-fix screws in different lengths are designed for visible fastening. They are available in the same colours as the planks. Supplied in boxes of 100.
To ensure the underlying construction, Cedral also offers an assortment of PE foil and EPDM tapes.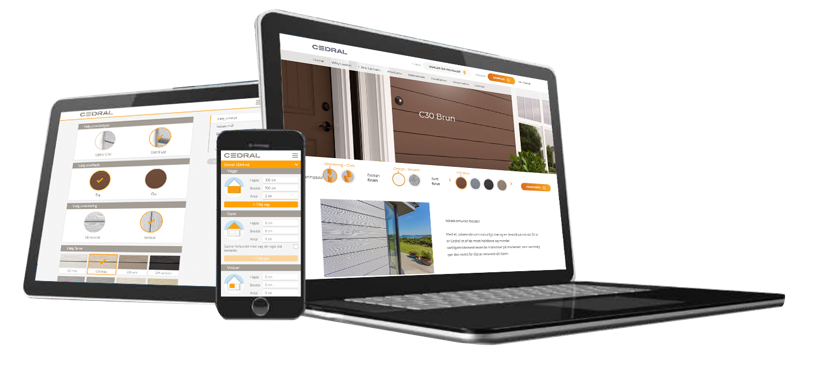 The Cedral Calculator tells you exactly what you need
So what do you need for your facade? You don't have to do the maths yourself, the Cedral Calculator does it for you in three simple steps:
Choose your Cedral solutions: type of siding (Click or Lap), preferred texture (woodgrain or smooth), installation (horizontal or vertical), windows (with or without reveal) and one of the 21 stylish colours.
Enter the measurements of your façade: walls and gables, windows and doors, corners and ends. 10% is automatically added to account for possible waste.
Click next and you get an overview of the sidings and trims you will need to create your new facade. You can download the list or request a price quote based on your calculations.
With the Cedral Calculator, you are sure you get a complete solution and don't forget a thing.
Need help?
Find a dealer or an installer!
Find someone to help you with your project near your area.