Modular construction gets a boost from Cedral
Who would have thought that prefabricated buildings would ever be in vogue in the high-end sector? But it has been in recent years, especially when combined with Cedral fibre cement cladding. One example is a project in Wormer, in the Netherlands.
The ambitious project was to build 44 high-quality, modular, 100% designer, passive houses. But in the end, the gamble paid off - and thanks to Cedral cladding, it was a no-brainer!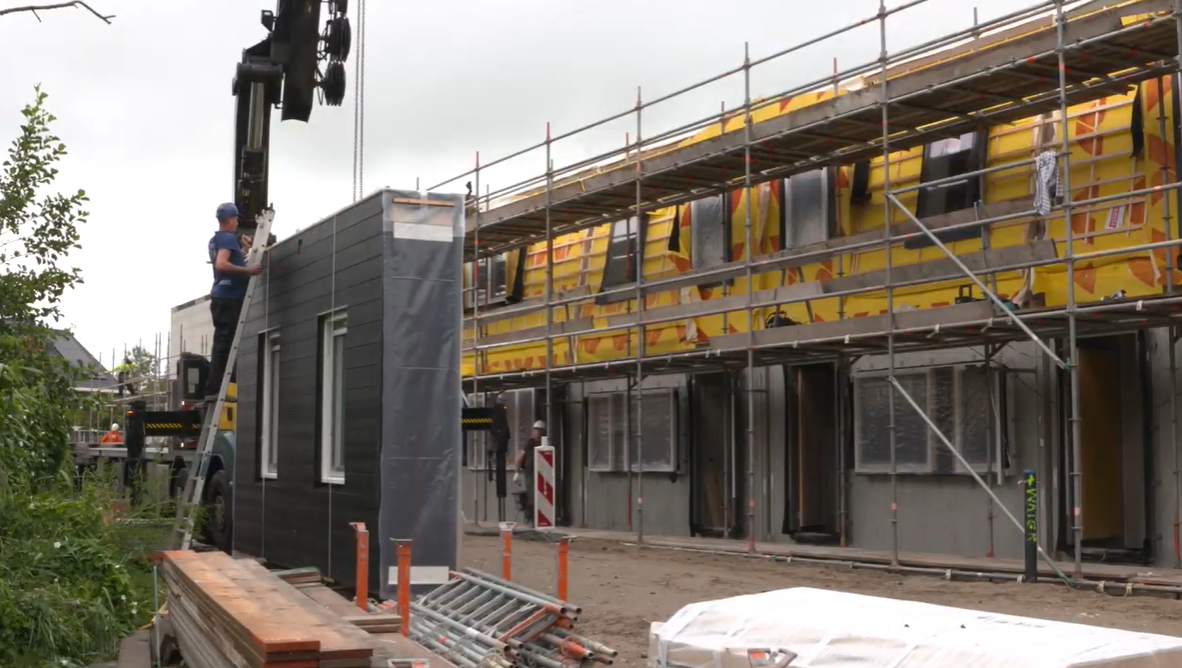 A combination of speed and quality
Housing company Parteon opted for prefabrication for this construction site in Wormer in the Netherlands. It is no secret that the faster the work is completed, the more profitable the project is. However, this does not mean compromising on quality - on the contrary.
Clad in Cedral Click, these prefabricated panels are fully assembled in the factory - including insulation, windows and doors - then delivered and secured to the façade by a crane. The result is fast design using standardised manufacturing processes, easy installation (15 minutes per panel) and minimal moisture content in the insulation.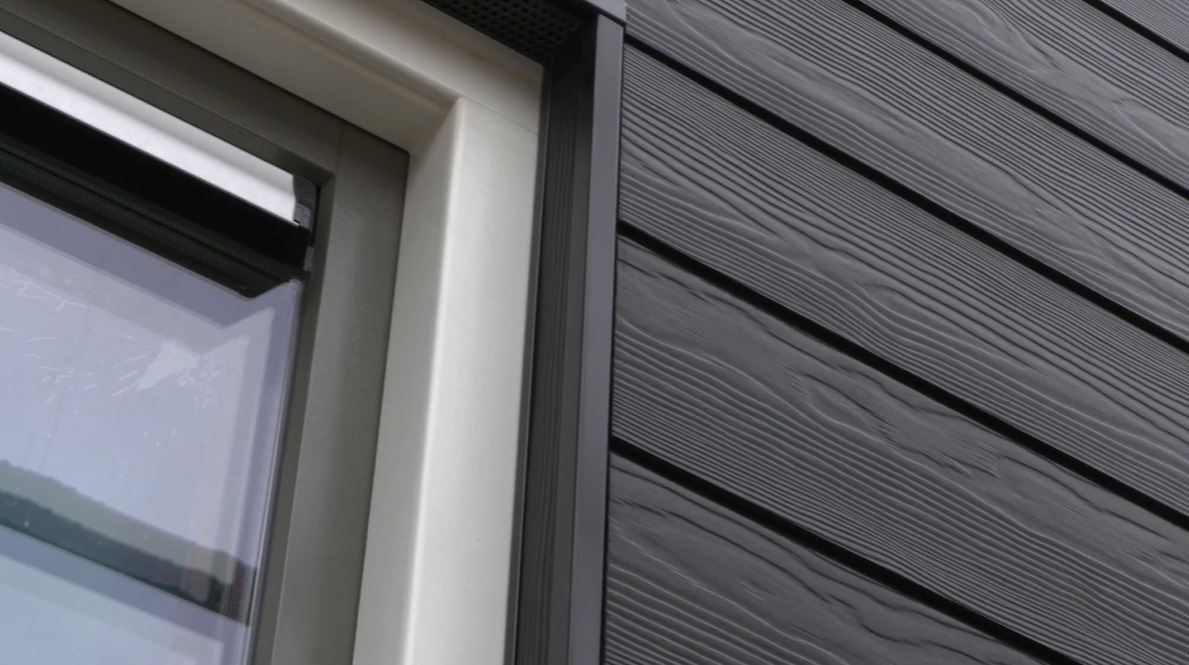 Designer façades...
The end result is impeccable. Of the 22 colours on offer, the choice fell on horizontal black slats with a wood effect. This is a modern, elegant style that the residents of these 44 houses will be able to enjoy for decades to come. And one of the main advantages of fibre cement is that it is particularly resistant to weathering, fungi and bacteria.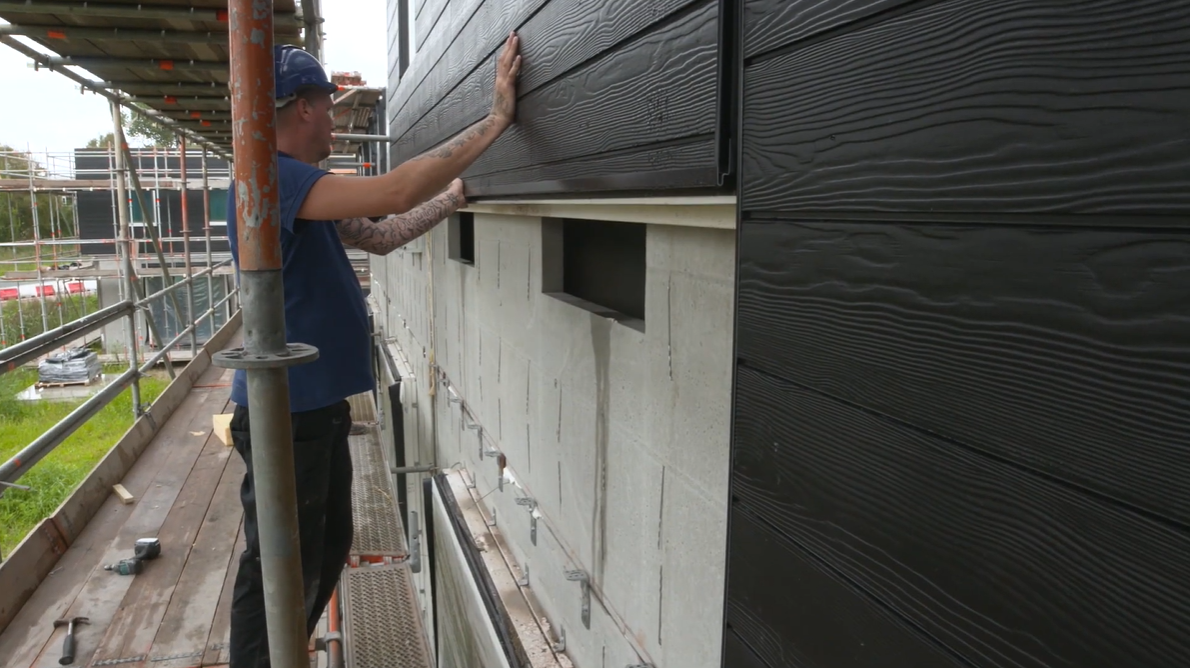 ...and highly durable
Made exclusively of natural raw materials (cement, water, wood fibre), the material is light to transport and easy to repair. This greatly reduces the ecological footprint of the prefabricated walls installed in Wormer.
And since modular constructions can be dismantled very easily, there is a good chance that they will one day be recycled for a second, a third or even a fourth life...
Need help?
Find your local Cedral advisor!
Find someone to help you with your project near your area.