Scandi style: a northern design trend for your garden and terrace
Scandinavian style is cosy, yet so minimalistic. It shows us how to live a happier life without all the clutter and options around us. So when you are looking to redo your garden or terrace, why not give this design concept a try, with its clean lines and understated elegance. Let us show you how to add a Nordic touch to your outdoor living space.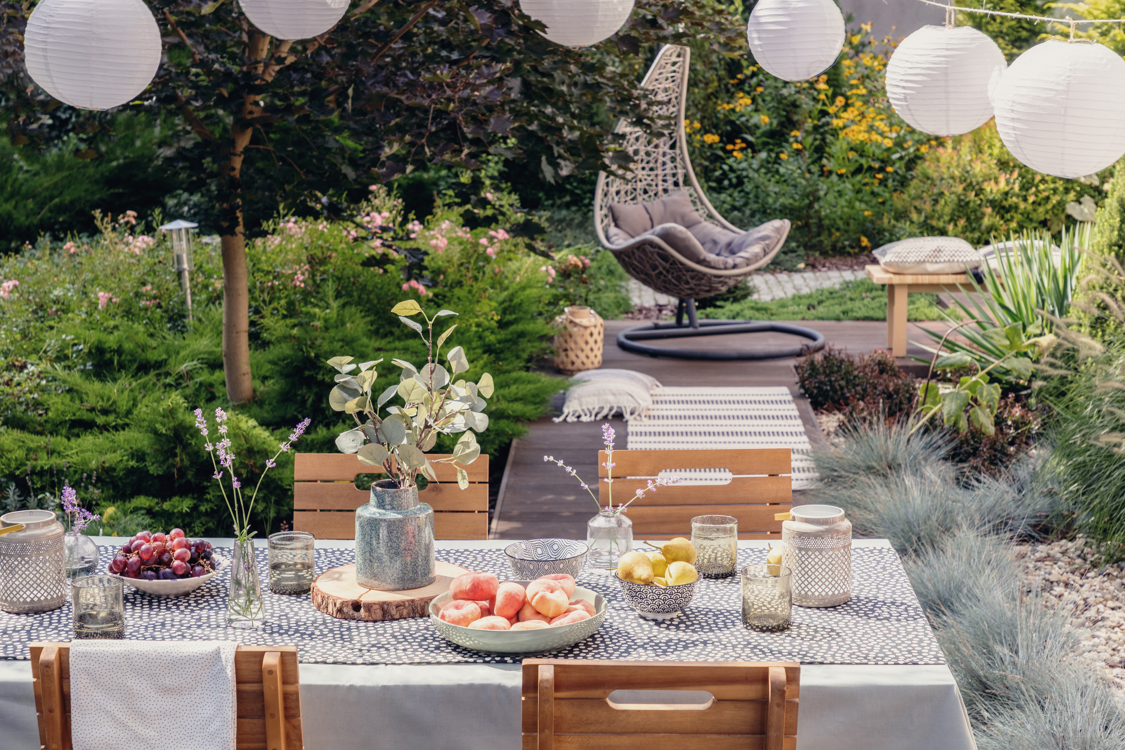 Enjoy the outdoors to the max
The further north you go, the longer the darkness and cold of winter lingers. So when the summer sun is finally back in town, the Scandinavians take advantage of it as much as they can. Temperatures are pleasant and daylight makes people stay outside well beyond bedtime.
And the Nordic people like to enjoy their outdoor spaces in style. Their reputation for design and furniture spills over into their gardens, balconies and terraces. They love to create a secluded retreat where they can feel close to nature, all while basking in the comfort of their own private space.
So how do you create this Scandi feeling?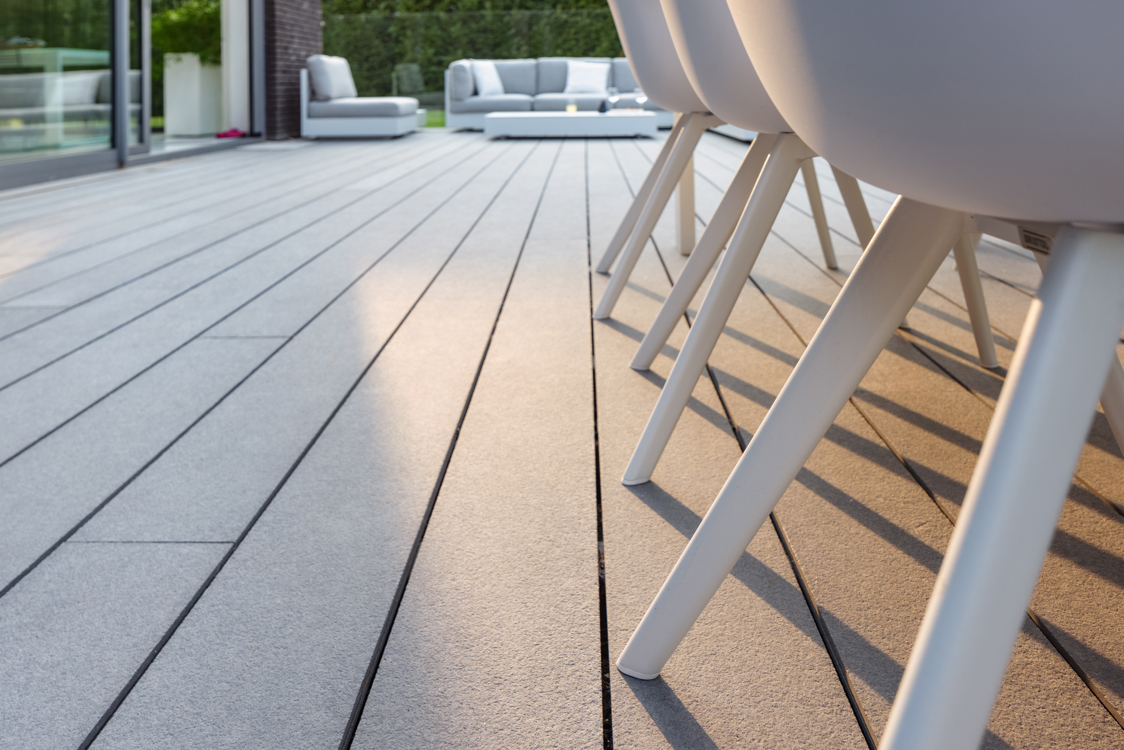 A mix of simplicity and a dash of colour
Scandinavian style is all about simple lines and warm, natural materials. Let wooden, rattan or wicker furniture take over your terrace. Think of straightforward and functional design without all the frills. The essence is to create a sense of balance that exudes calmness. A place where you can wind down and relax.
And if you are worried about the resistance or maintenance of wooden/rattan seating elements, there are some good plastic or metal imitations on the market that combine durability with gorgeous looks. The other option would be to create a DIY seating area made out of pallets. They won't break the bank in case the weather wears them down.
Generally colours tend to be subtle, to keep in line with the calmness and simplicity. Cedral Terrace Soft Sand (TR20) would be perfect to complement the minimalist Scandi look. But here and there, you can add a touch of colour, such as blue checkered pillows or potted plants in pink, purple and apricot.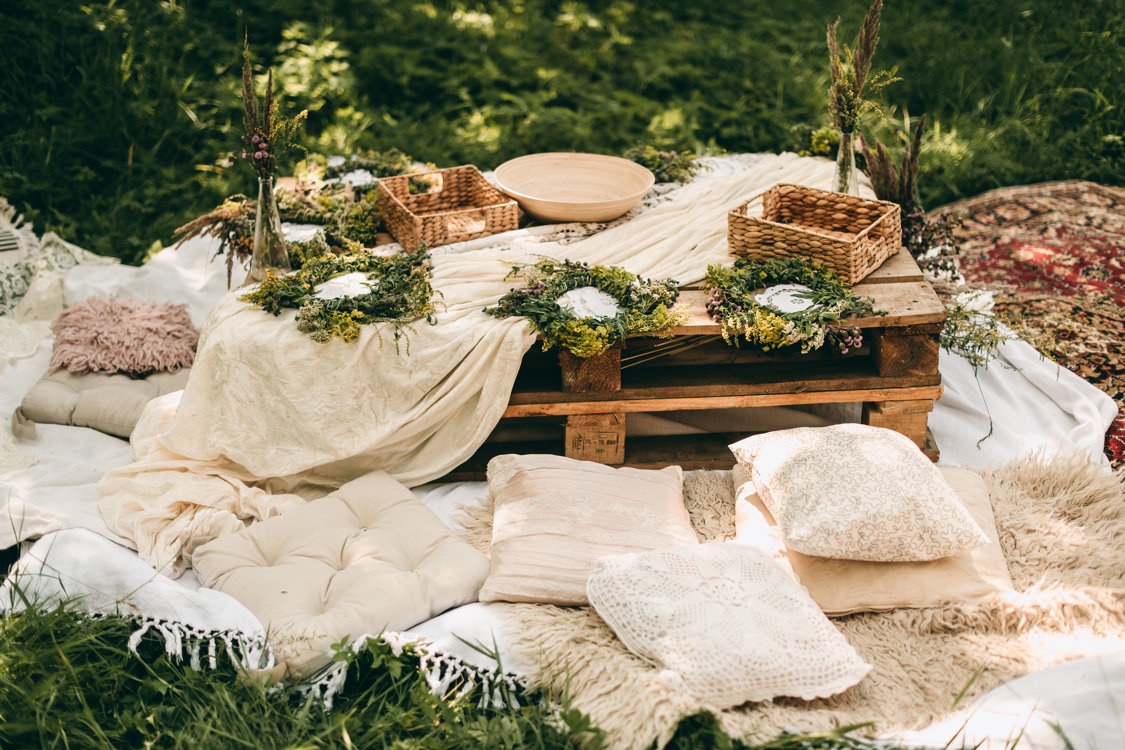 Create a connection to nature
Scandinavian design is inspired by nature. Just think of all those Nordic forests and lakes, and the green, natural spaces for miles on end. When creating your own Scandi retreat, you need to give nature the place it deserves. Use natural materials for your furniture, but also for the rest of the decoration: cotton, leather, linen and throw in a fake sheep fur for good measure.
And you shouldn't forget a wealth of plants and flowers to adorn your garden and terrace. You could of course go for Scandinavian plants, like wolf bane, alpine milk vetch or glacier buttercup, but you might just as well opt for more indigenous species. But it is a fact that Scandi gardens tend to have berries and herbs like rosemary and dill. They don't only look good, they also smell nice.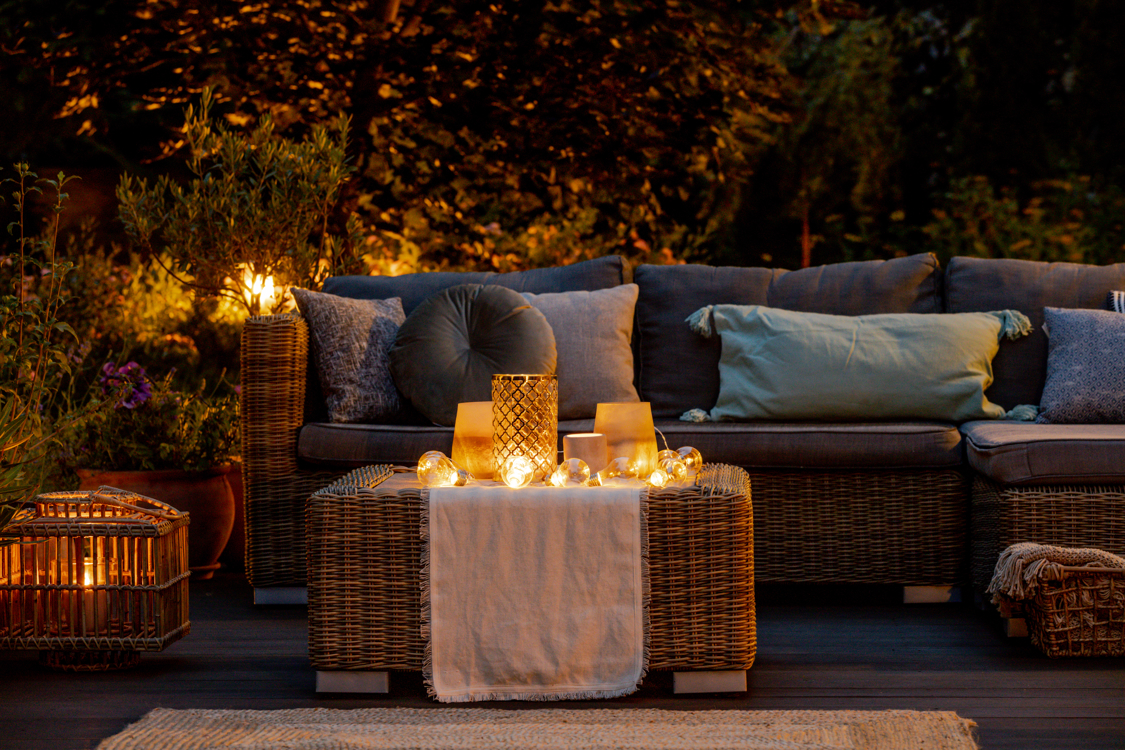 Go easy on the decoration
Remember, in Scandinavian design, minimalism is key. Don't exaggerate with all kind of accessories. But as we mentioned, natural textures and neutral colours are the way to go. When selecting cushions go for soft colours or geometric patterns: triangles, diamonds, lines… And bring the garden onto your terrace with some flowers in a water jug.
And last but not least, let there be light! In countries known for their gloomy dark winter nights, light is essential. No big harsh spotlights, but rather cosy warm indirect light. You could for instance hang fairy lights in some of the plants or under the gazebo – choose the solar-powered ones if you want to keep it easy and automatic. Or light a fire pit or brazier for extra cosiness and warmth.
Get your free sample now
Make your life easy
by ordering a Terrace sample!