Use slates for the full renovation of your roof and facade
If you take a short trip through town or the countryside, you're sure to notice the wide variety of architectural styles straight away. Roof tiles, facade panels, slates, wood, brick – there are all kinds of building materials and techniques decorating the many roofs and facades you pass along the way. A new technique that continues to win over more and more housebuilders is to clad the entire building in fibre cement slates. That means the roofing essentially flows into the facade cladding so that the home's complete outer shell  is clad in slate.
The full building shell
What that means is that fibre cement slates can be used for your home's full building shell. By taking this approach, the building's signs of ageing or imperfections  are cleverly disguised, giving the home a contemporary look. One of the major advantages to this is that there's no risk of damaging the watertightness, frost or weather resistance.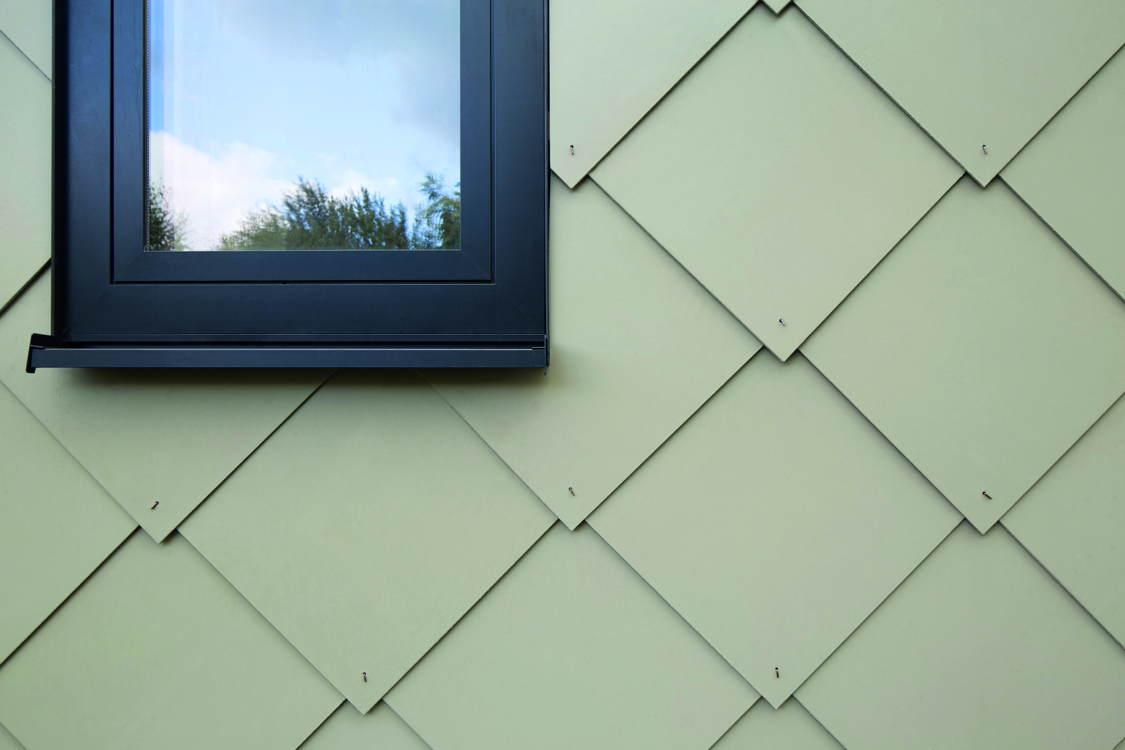 Visual Effect
The visual effects that can be achieved with fibre cement slates are astounding. Not only do they give your home a clear personality once you've settled on a particular colour or design, it can also have a positive impact on the overall look of your home. For example, the right colour and pattern can make a huge, bulky building appear visually lighter. And naturally, the opposite is also possible; you can give a certain area more visual weight/emphasis by carefully considering the right product and layout.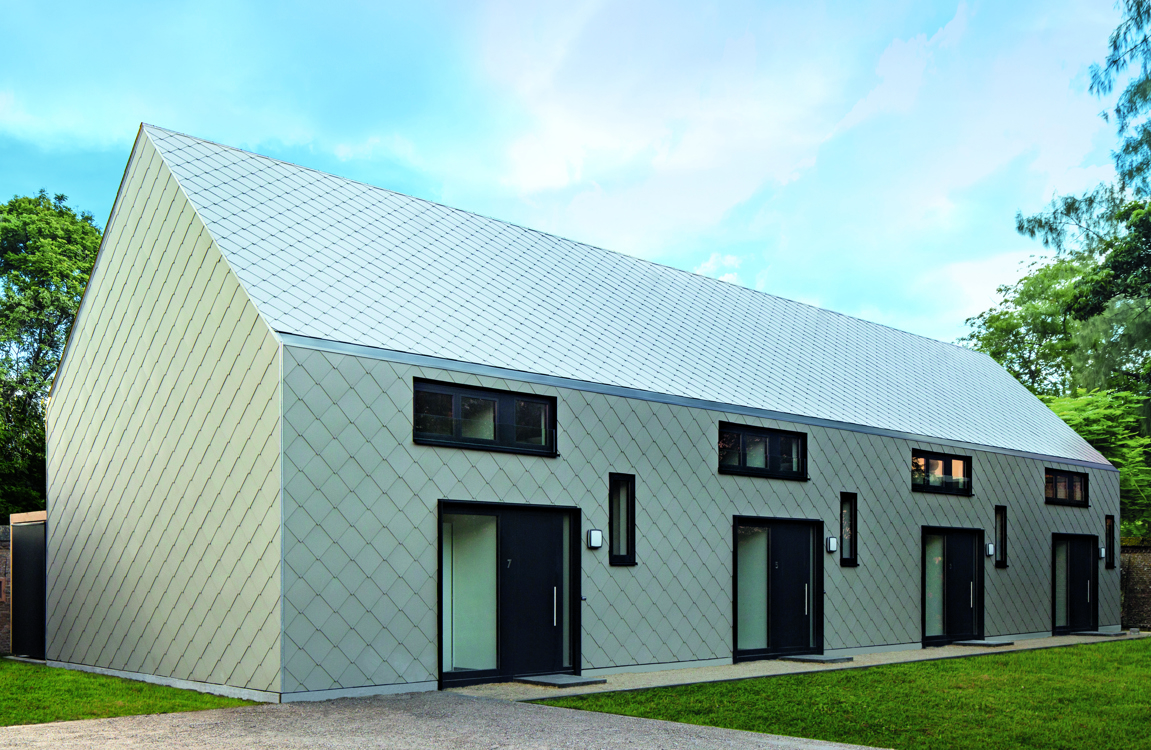 Architecture with someting to say
Slates in fibre cement offer a whole host of advantages and are especially well suited to major and minor renovation projects. They are lightweight, can be installed quickly and are incredibly durable. Even better, they're an option that can't be topped when it comes to creative and original expression. The result? Contemporary architecture that speaks volumes.
Would you like to experience the quality and advantages of slates in real life?
Why choose Cedral?
Check out the advantages of using our products!