How much does a slate roof cost?
When you're building a house or renovating a roof, you're bound to have tons of questions. One of the most pressing questions is obviously: 'What does a new roof cost?'. Given the huge range of options, there is no one-size-fits-all answer.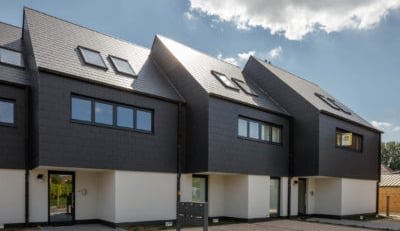 After all, the exact total cost of a new roof is always contingent on a whole host of factors. Just consider the number of fittings and connectors required, the state of the subroof, the installation costs and, naturally, the cost price of the selected product. Our product manager would be pleased to give you a few guide prices, which always include installation costs, but are excl. VAT.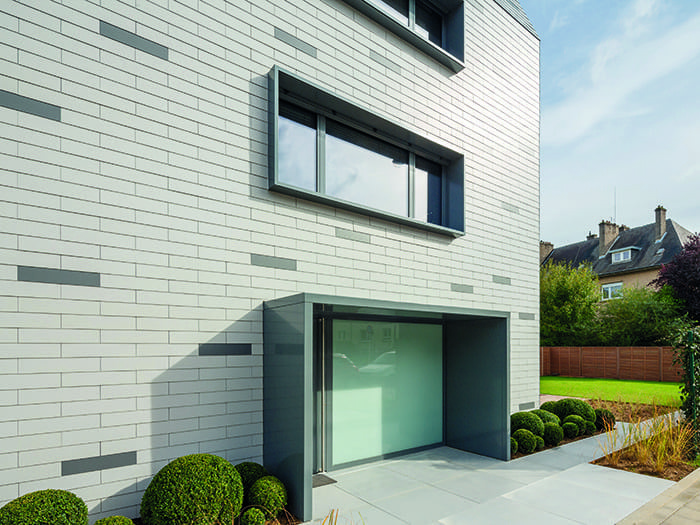 Standard fibre cement slates
The Alterna slate is made from fibre cement and has a smooth service, straight edges and matt coating. It comes with straight or chamfered edges and is available in 12 different colours.
Boronda is a fibre cement slate with an extremely smooth surface and rounded edges. The smooth surface facilitates drainage. The Boronda slate is available in rectangular form or with two clipped edges.
The textured surface, chipped edges and matt slate colour give the New Stonit the look of natural slate, with all the advantages of a fibre cement slate. 
For double (or triple) lap slating systems, the prices vary per m² between 40 and 60 euros, depending on the slate type and format you select (slate guide price excl. VAT, incl. installation costs).
 Request a free sample
 Request a free quote from a Cedral Select professional
 Read more about how you can use Cedral fibre cement slates
LOOKING FOR AN INSPIRATION?
Request a free copy of our Slate Inspirations inspirational ideas book!
Why choose Cedral?
Check out the advantages of using our products!