Finishing profiles for facade slates
The facade is the showpiece of a home. An eye for detail is essential to achieving the look you have in mind. In that respect, how reliable or good-looking a product is isn't the only thing that counts. A finish that's perfect down to the smallest detail also has a powerful impact on the end result. Cedral's goal is to help you make that happen.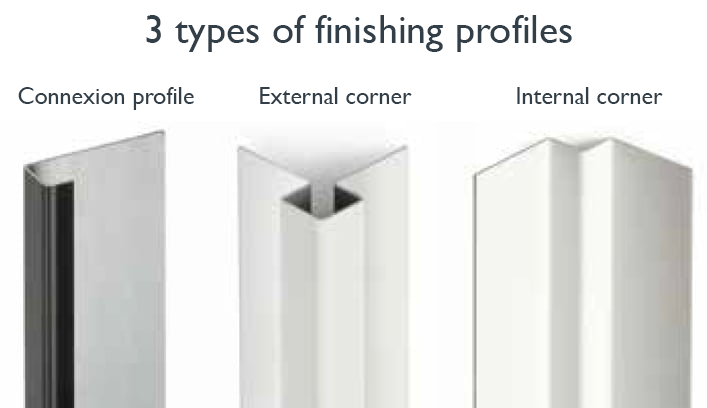 The perfect facade finish
We've made an effort to find a number of appropriate finishing systems to achieve the perfect slate facade finish. The profiles also used for the Cedral Sidings Click range proved to be a great match. The Cedral finishing profile colours are close to those of the slates, which complements the finish nicely.
There are three types of profiles available: edging trim, external corner trim and internal corner trim. 
Overview of the available colours
We've put together an overview of the colours for which we are able to provide a matching finishing profile. For each colour, we add the slate colour, the Cedral sidings colour and the correct amount of the edging trim. 
Would you prefer to see what the colours look like in daylight?
Why choose Cedral?
Check out the advantages of using our products!