Insulate your facade exterior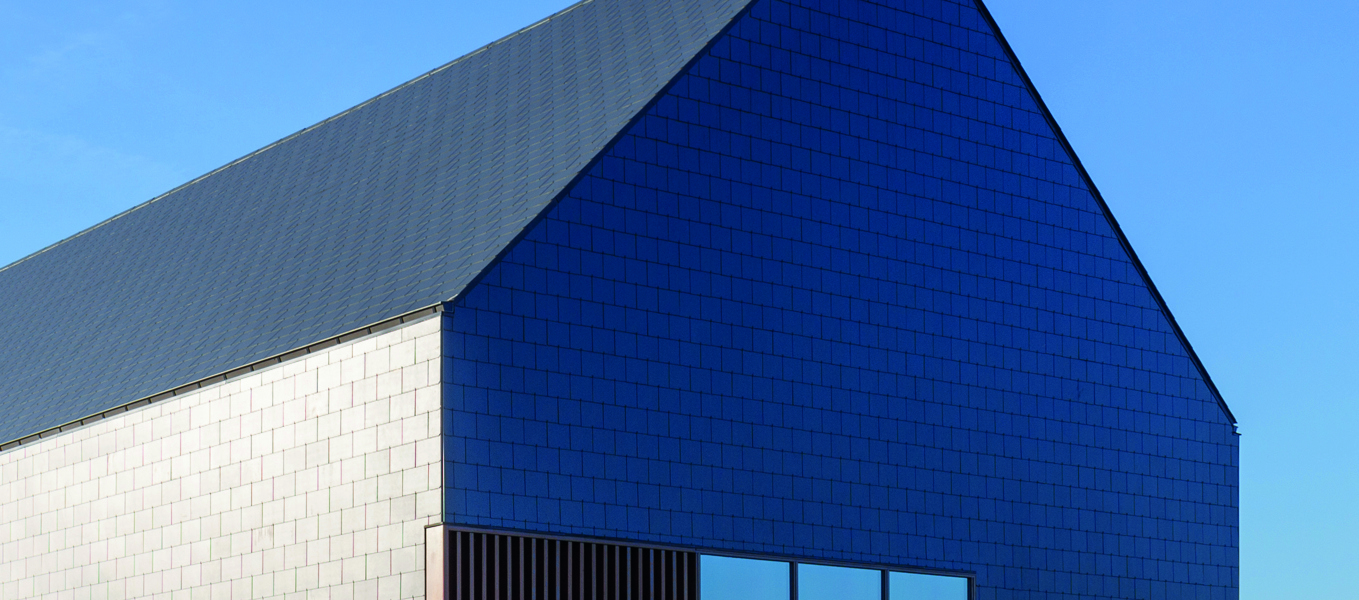 There was no doubt in 2017 that sustainable building and renovation were on the rise. Building regulations related to insulation were becoming increasingly stricter and more demanding. What's more, many builders and renovators began opting for energy-efficient solutions of their own accord, that seamlessly combined a respect for nature and a focus on energy consumption.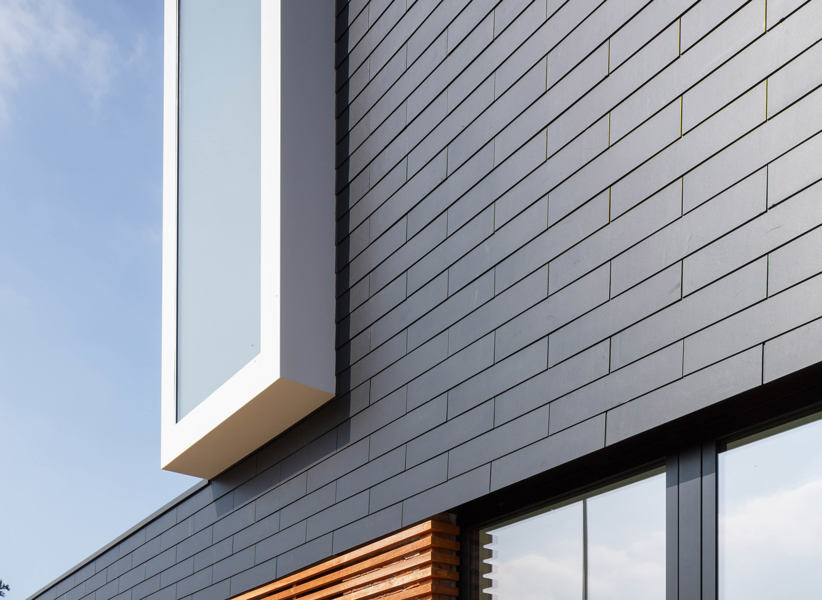 The Advantages of fibre cement slates
Because fibre cement slates are lightweight, they are quite a popular product. They can give your house a totally new look without any need for heavy-duty work on the current roof or facade structure. Quick installation, durability and an extensive range of colours are also key assets.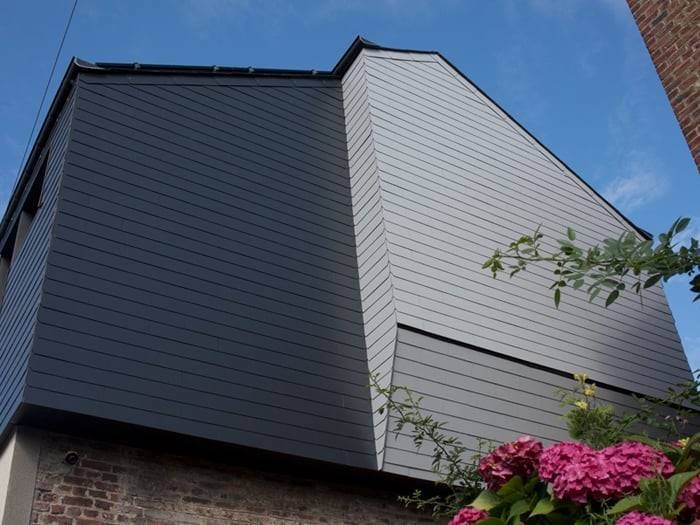 Isulated facade cladding
When people hear the word 'slate', what automatically springs to mind is sleek, contemporary roofing available in a multitude of sizes and colours – and that's absolutely true. However, even if you're looking for insulated facade cladding, slates are well worth the consideration. After all, there's absolutely no need for any demolition works to insulate your home's exterior.
For a relatively limited budget and without additional foundation work, the facade can be equipped with a layer of insulation. In addition, the thin slates don't require significant mounting height and you can achieve maximum facade insulation without going over the building line.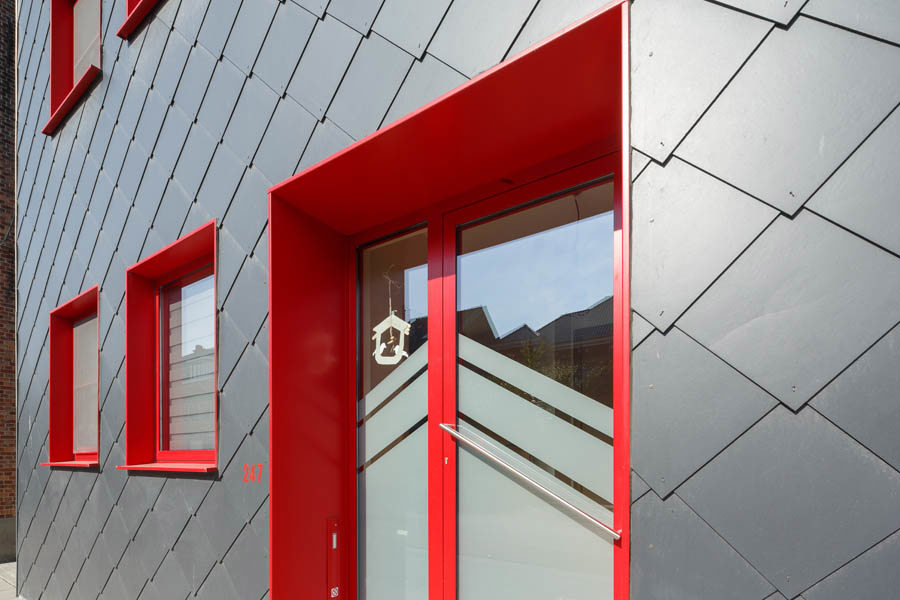 The benefits of external slate facade insula
To conclude, you can discover a few more worthwhile advantages to external facade insulation with fibre cement slates here:
It's an investment in energy savings. Insulated homes keep heat out in the summer and cold out in the winter, which you're guaranteed to notice on your energy invoice.

There's zero opportunity for any build-up of indoor condensation or the moisture and mildew patches that go hand-in-hand with it.

You won't lose any space inside your home and you won't be inconvenienced during the works.

Slate cladding eliminates the risk of thermal bridges.

The new facade cladding also gives your home a totally new look.
TIP: why not seamlessly connect your roof and facade cladding and clad the entire building shell with slates? Curious to find out what that looks like? We've put together a few reference projects for you.
Why choose Cedral?
Check out the advantages of using our products!