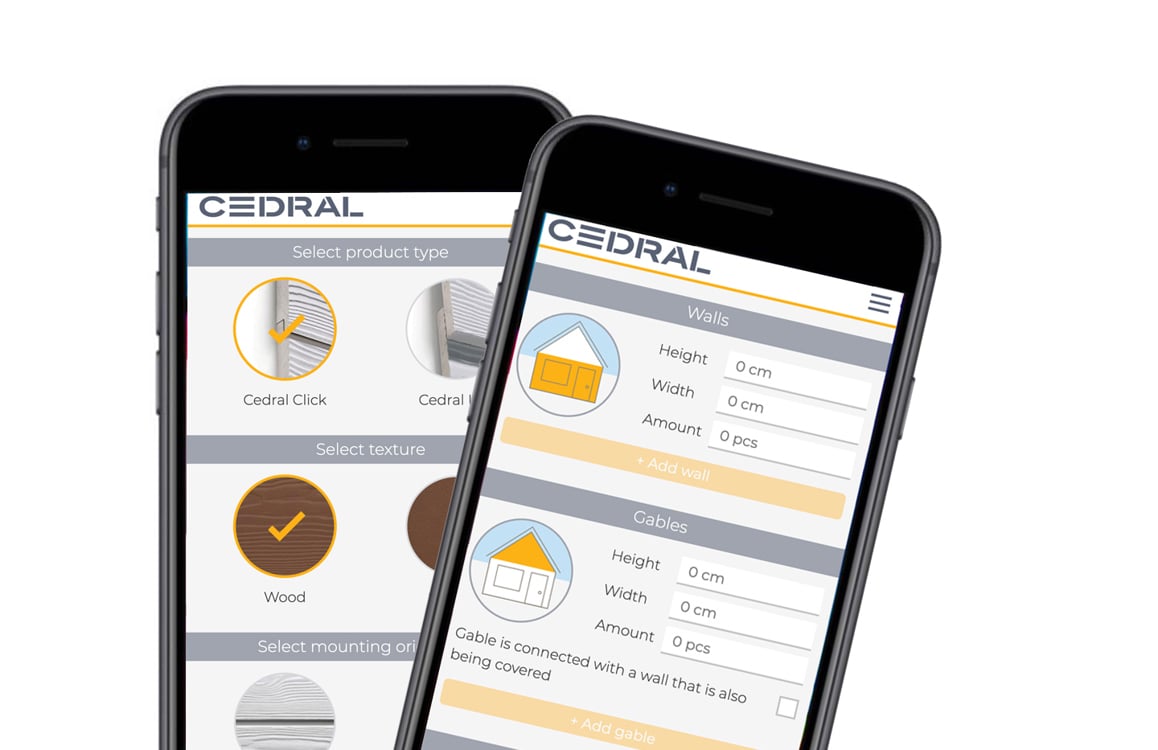 An easy tool for a personalized estimation.
Convinced by our Cedral fiber cement siding? Now you need to know more about the amount of blades needed.
Cedral simplifies this stage of your project by providing you with its 100% free online calculator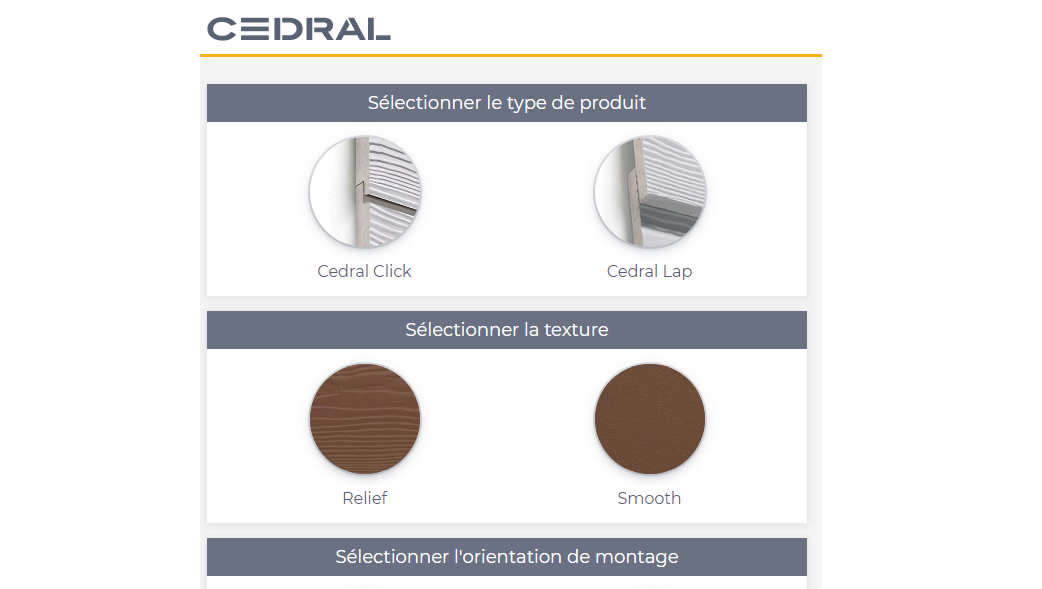 Using the Cedral Calculator
In order to give you a realistic estimate of your needs, the calculator invites you to select:
your country: our product range and the quantity required according to local installation constraints can indeed have an impact on your estimate.
the product of your choice: Cedral Click (click system installation) or Cedral Lap (interlocking installation)
the desired finish: relief (imitation wood) or smooth
the installation orientation of the boards: horizontal or vertical
the option with or without framing of the openings
finally, the desired color among our 31 possibilities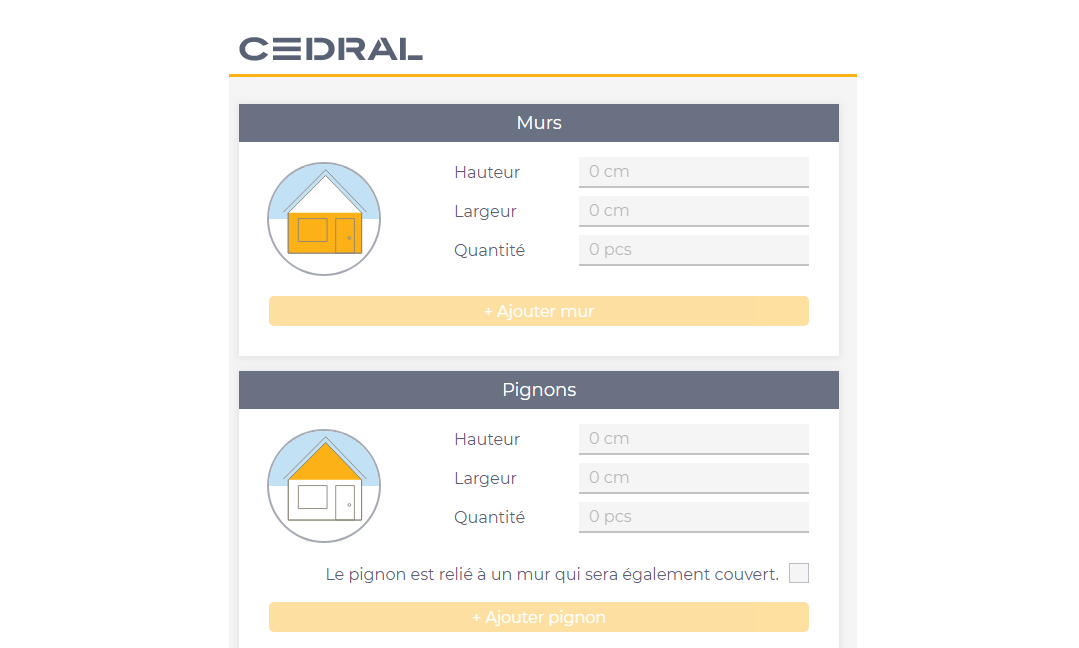 Taking into account the dimensions and openings of your facade
The second step is to enter all the dimensions of the elements that make up your facade: walls, gables, windows, doors, corners and stop profiles.
Need help?
Find a dealer or an installer!
Find someone to help you with your project near your area.