The trend in exterior cladding in 2021
What are the trends and ideas for exterior cladding to renovate a façade in 2021? Sidings! Fibre cement panels that look very much like wood, but without the disadvantages.
You've got ideas for exterior cladding - wood, PVC - but is this still all the rage? And, being very handy, you would like to renovate your façade yourself. In short, you're looking for a professional, accessible product that you can easily install on your own. One of the trends in façade cladding in 2021 fulfils all these criteria - fibre cement panels, also known as sidings.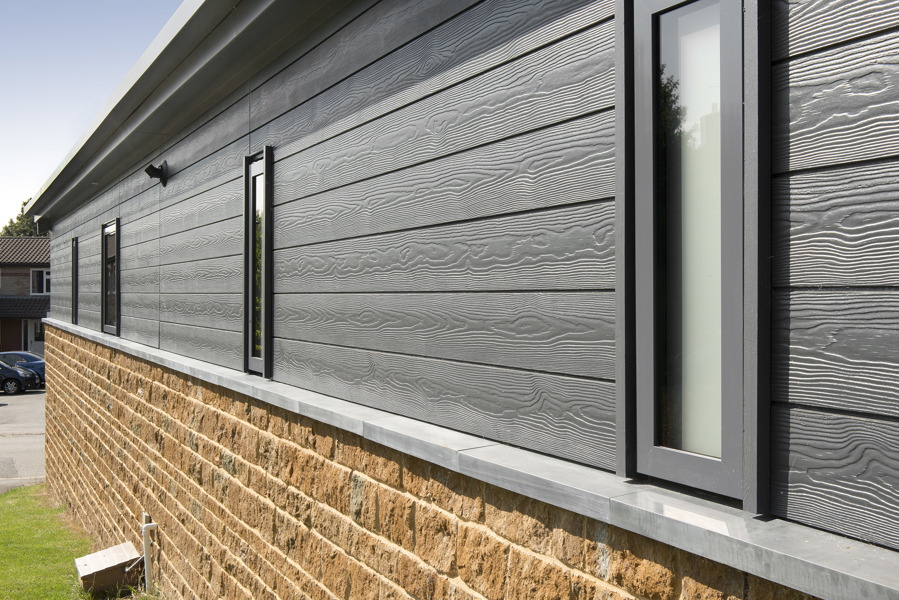 Fibre cement, an innovative material
In less than 10 years, fibre cement - consisting of cement, water, cellulose, textile fibres and air - has emerged as an innovative material. Thanks to it, the weight of external skin of a house has been cut by a factor of 9! That's 90 tonnes for a house built with traditional materials (bricks, concrete etc.), compared to 10 tonnes for fibre cement. The result is fewer raw materials, less energy and less waste, in return for better performance and better insulation.
The technology of fibre cement has given rise to a high performance composite material that is thin, light, durable and resistant, and that has continued to evolve into one of the most popular types of façade today, if not the trend in original façades today.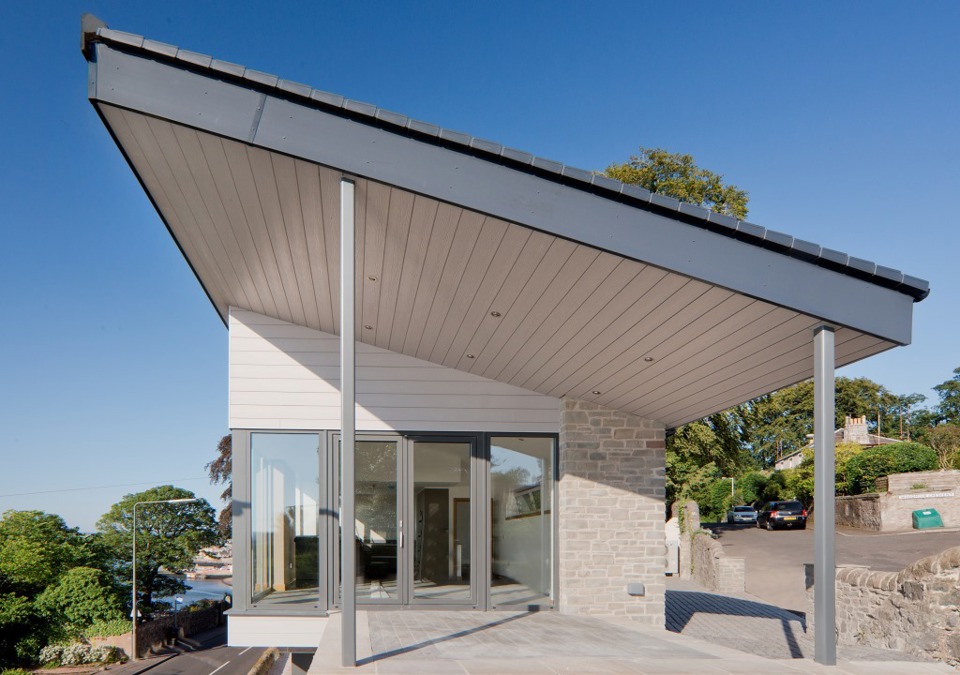 The only limit is your imagination
There are at least 6 reasons to choose fibre cement panels. One of these is the ability to customise what the material offers. You may have already customised your trainers, or your car - now it's possible to customise the façade of your house as well.
Well we've got good news for you, because 2021 will also be the year when combining materials will be the trend for façades - and, with sidings, it couldn't be easier to do! Thanks to their timber look (without its disadvantages, since fibre cement panels require little maintenance), you can combine them with brick, concrete, plaster, stone, etc. Another trend is installing them vertically! Ultimately, the only limit is your imagination. You will even have a choice of numerous colours, from the more traditional to the more offbeat. To make it easier for you, we will help you choose the right colour for your future façade.
Still not sure? Ask for a free sample in the application method (Lap or Click) and the colour you want. It's free!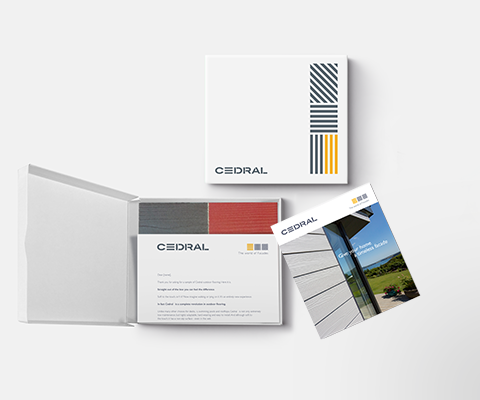 Request a free sample to see for yourself
Studying product information is interesting, but at some point, you want to see and feel for yourself what Cedral has to offer. Request a free sample of your favourite colour and finish to help you take that decision. It will be your first major step towards your new facade.
Need help?
Find your local Cedral advisor!
Find someone to help you with your project near your area.