What is the best colour for my house cladding?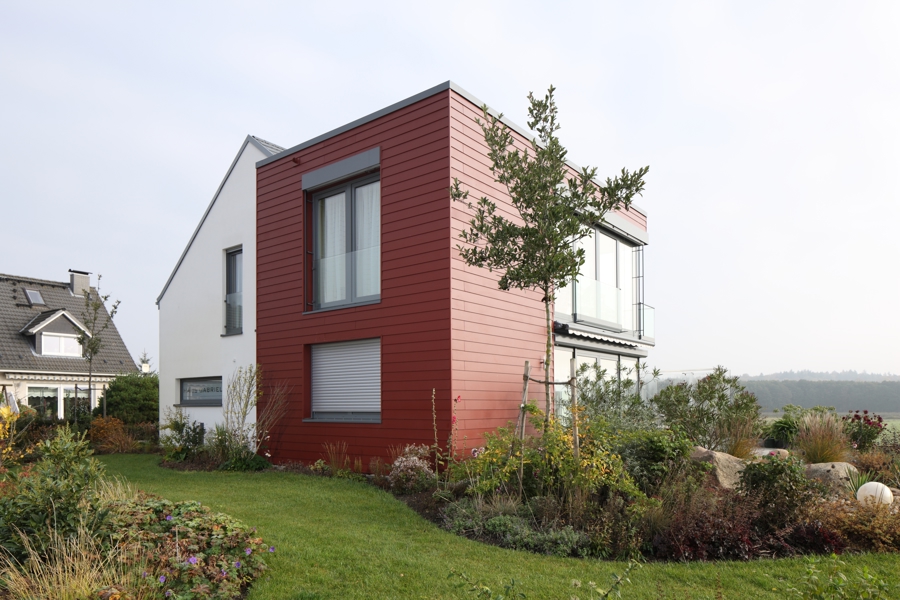 With a wide range of colours on offer for exterior wall cladding, choosing one isn't always easy. This is a decision that could last a long time and so should be carefully thought through. Here's some things you may wish to consider to help you choose your facade colour.
Cedral fibre-cement cladding planks? These durable planks come in 22 different colours. All you have to do is pick the right one for you....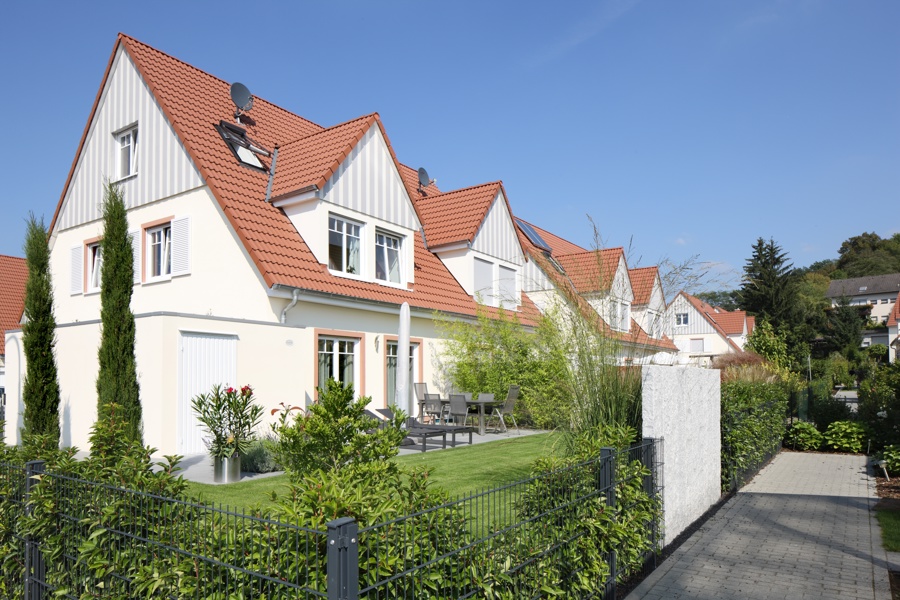 Things you should consider with your exterior cladding
Your surroundings
If you want to stay in keeping with the surrounding houses or estate, it's sometimes best to choose similar colours to the exterior walls of your neighbours. You can still incorporate your own unique style, whilst using your neighbourhood's popular colours.
Urban planning rules
Check with your local councils to see if you live in an area where homes must meet specific aesthetic criteria? Find out what colours and finishes are permitted in your neighbourhood.
The orientation of your home
White on a south-facing wall could quickly become blinding. On a gable which is most exposed to the elements, your lovely white wall could quickly become very dirty. On the other hand, light colours beat dark colours for a north-facing house or a shaded exterior wall.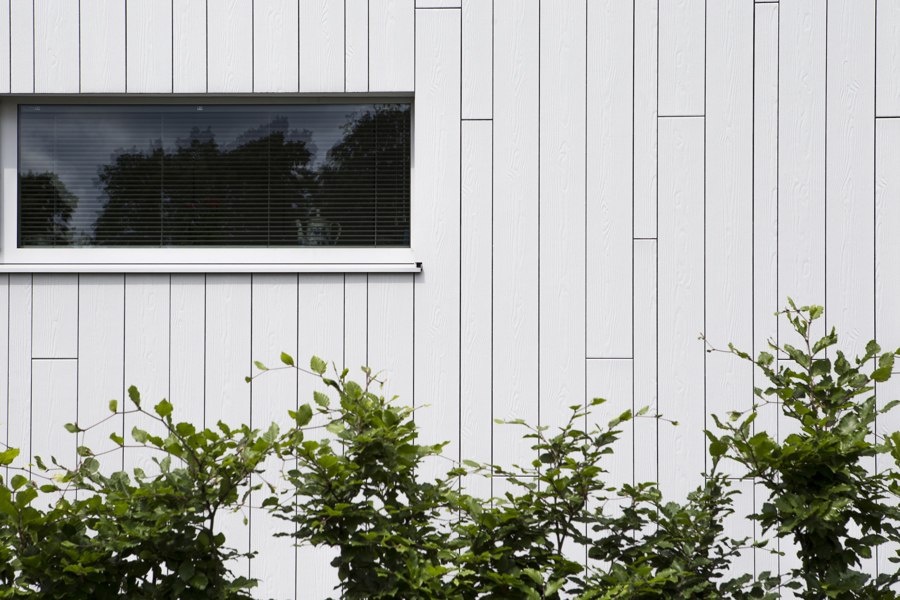 Choose a colour that fits the aesthetics of your home
Your house is the sum of all its parts. Take into account the colour of your roof, your windows and doors, or even the surrounding vegetation as a starting point when making your choice. Try to visualise these colours together – don't forget you can request samples from the Cedral colour range. However, we recommend avoiding using more than 3 different colours.
White and off-whites for a strong and classic look for poorly exposed exterior walls
Light colours are lit up by the slightest ray of sunshine, therefore they are ideal for shaded or north-facing exterior walls and houses. They also help to highlight the architectural design, making the house look larger. White is simple and classic, however it can get dirty quicker. Cedral planks can be cleaned easily and quickly with some gentle household detergent or slightly soapy water, followed by rinsing with clean water, bringing back the luxury of a light coloured exterior wall.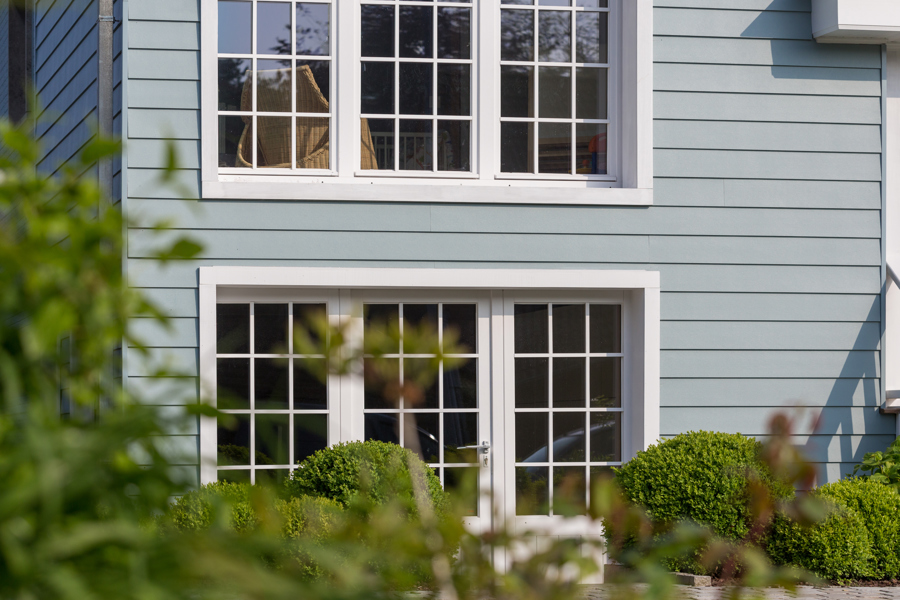 Greys for a contemporary look
Shades of light and medium grey can provide a modern vibe to a house, giving your home a more contemporary look. Grey is particularly suitable for homes with flat roofs and designer homes. Grey also goes very well with beige to play on contrasts.
Greens and blues fit in with nature Cold colours put the focus on nature, with green and blue hues helping your home blend in within a natural environment. Whether in the countryside or by the sea, shades of green and blue can turn your exterior wall into an eye-catching feature.
Original with earth colours Warm colours for an original feel If you want to dare to be different and get away from the classic colours, why not use warm natural colours. Reds, terracottas and ochres enable you to give your house a warmth and original touch. With warm and earth colours you really create a welcoming home. If you want your house to be unique, this style is for you.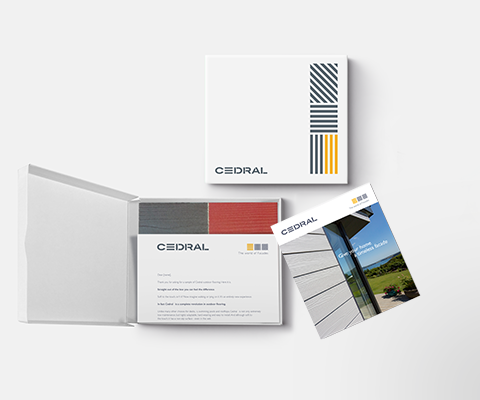 Request a free sample to see for yourself
Studying product information is interesting, but at some point, you want to see and feel for yourself what Cedral has to offer. Request a free sample of your favourite colour and finish to help you make that decision. It will be your first major step towards your new facade.
Need help with purchasing or installing your Cedral Facade?
Find your local Cedral stockist or Cedral Select Installer.