Smart Accessories - What trims do I need?
The Cedral trim range has everything you need to finish your facade beautifully. Available in 3m lengths, our Cedral colour matched trims including corners and edges, along with our Cedral Click Clips and colour matched screws ensure your facade can be assembled quickly and correctly, creating a refined, premium finish. Ensure you are using trims that meet the required safety standards by looking out for the Cedral branding.
External corner (symmetric)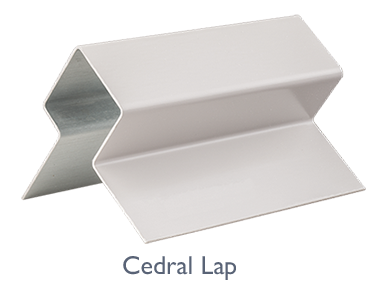 External corner (symmetric)
This universal trim can be used to provide protection on external corners and for stop profile applications.
Internal corner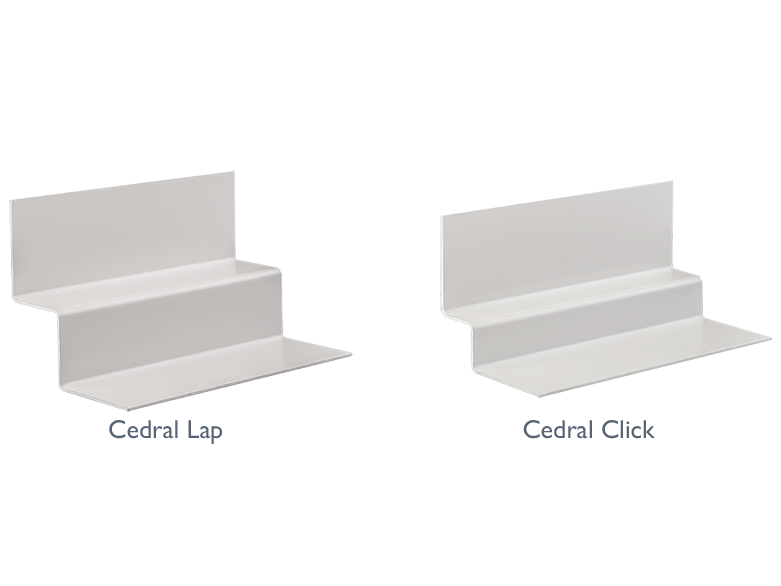 Internal corner
To finish the corner where Cedral meets an internal corner forming a seal between the trim and the corner
External corner junction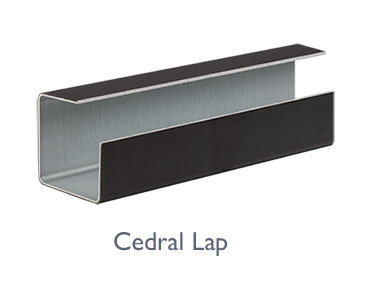 External corner junction
Used as a corner joining piece. Only available in black. 300mm length.
Start profile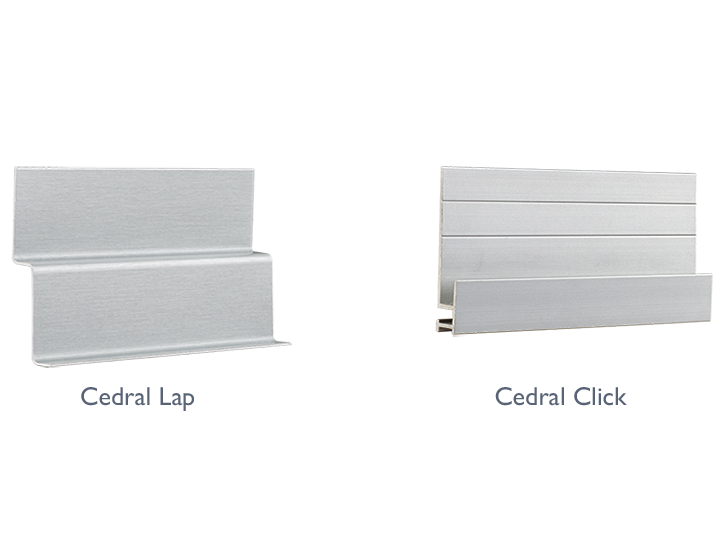 Start profile
Used to start a cladding run with a lip to cover the first batten.
Vertical start profile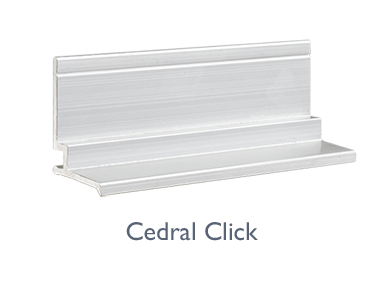 Vertical start profile
Used to start a vertical cladding run.
End profile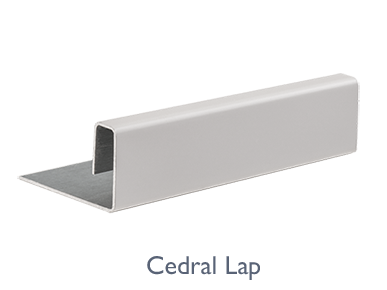 End profile
Protects the Cedral Lap edges from wear and tear.
Connection profile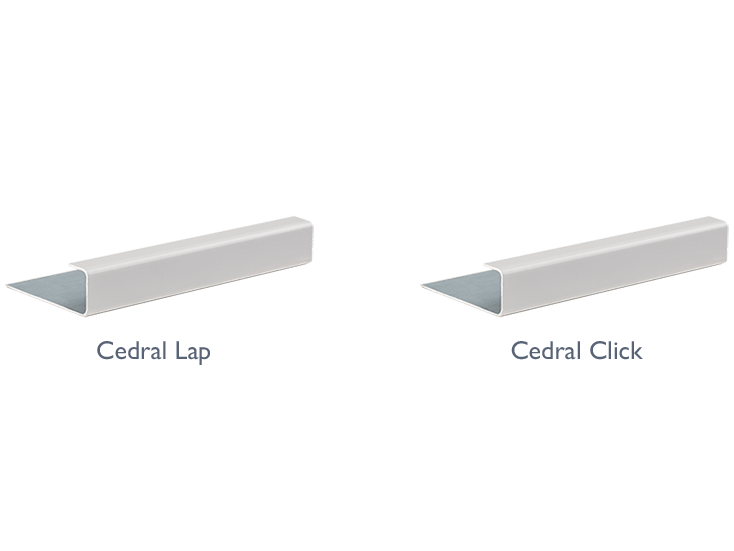 Connection profile
End trim to finish Cedral when used as a single piece on a window reveal or soffit.
Perforated closure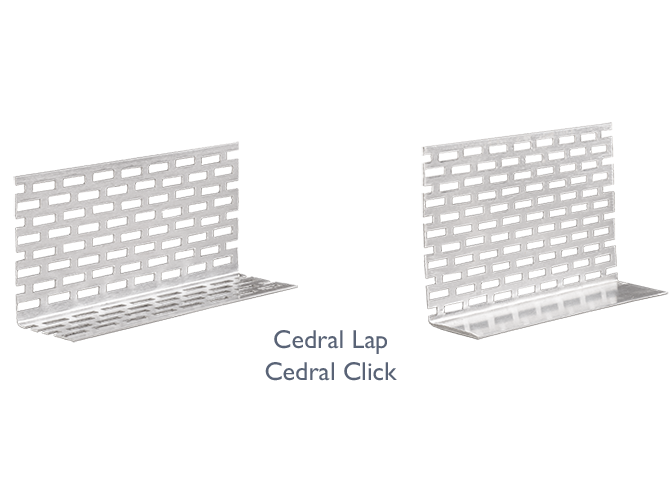 Perforated closure
Used to protect against pest infestation and debris. Made from aluminium and available in 2.5m length.
Window lintel profile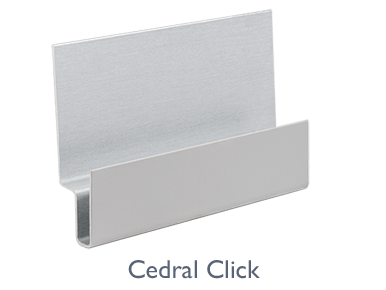 Window lintel profile
Used to finish above the window and to support next run of Cedral Click.
For a perfect and detailed finish
We offer self-drilling screws to fix Cedral Lap, so no need to predrill the planks. For visible fastening in reveal areas, we have facade screws with drill points in Cedral colours.
Our stainless-steel Cedral Click Clips ensure that installing Cedral Click is easy.
If needed, use Cedral touch-up paint and colour-matched screws.

*For the full accessories range, please refer to the Cedral Fixing Guide.
What our customers say...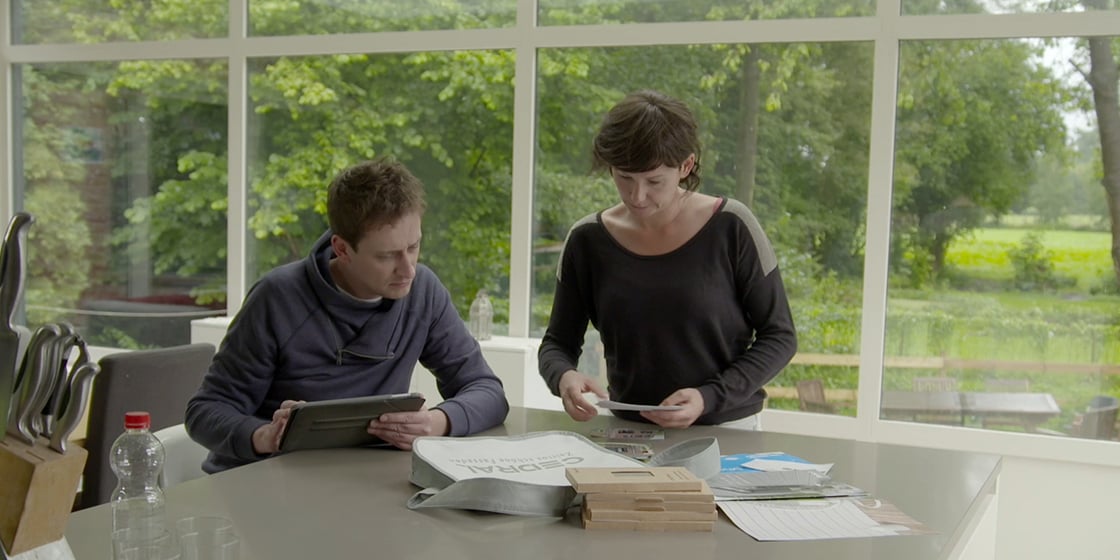 What our customers say...
Click or Lap, smooth or wood effect, whatever your choice, with Cedral you have the guarantee of a breathtaking result. Watch our testimonial videos from home owners and installers who have chosen our products and learn why they decided to trust us.
Need help?
Find your local Cedral advisor!
Find someone to help you with your project near your area.